WSOP will make stops in 7 additional cities of different countries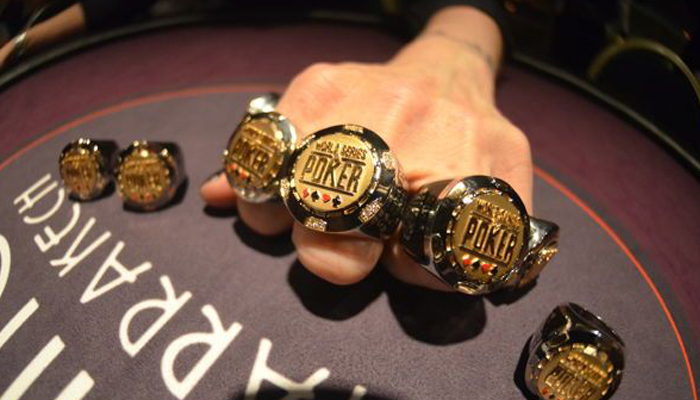 ​
World Series of Poker announced about 7 stops as a part of WSOP International Circuit. In total, 16 planned events will be held within the next year.
WSOP Director Gregory Chochon stated the following:
"We continue to see great interest and feedback in our International Circuit series. New markets have performed well and we're continually searching for new locales to bring the WSOP experience to players in those regions."
At the moment, 3 WSOP tournaments are carried out on 3 continents: Sydney (Australia), Rotterdam (Europe) and Aruba (South America).
Three WSOP tournaments are currently taking place on three continents: Rotterdam (Europe), Sydney (Australia) and Aruba (South America). One more event is planned for December:
November 14-22 – Holland Casino (Rotterdam, Holland)
November 14-24 – Hilton Aruba Caribbean Resort & Casino (Aruba)
November 14 – December 9, – The Star Sydney (Sydney, Australia)
December 6-14 –Punta del Este Resort (Uruguay)
Casino Barcelona in the capital of Spain is among new locations for the next year. Paris is also included in the program. The next stop will take place in King's Resort Casino, Rozvadov (Czech Republic).
Read also: Tony G: «I fell back in love with poker»
Traditionally, the champion of main event and the champion of casino, determined according to the results of each stop of international tournament, will get a place in Global Casino Championship (final competition of season). The casino champion is considered the player who earned the largest number of points at a particular stop of the tournament. The points are awarded depending on how the player finished the tournament. Also, WSOP tournament doesn't award at-large seats into the Global Casino Championship for participants who scored the points during the season and didn't get the seats. The tournament in the USA provides 50 places for the winners of the season.
The following events will be held at new locations in 2020
January 10-19 – Casino de Marrakech, Morocco
March 5-23 – King's Resort (Rozvadov, Czech Republic/Germany)
March 25 – April 5 – Sonesta Maho Beach, Casino Royale (St. Maarten)
April 9-19 – Casino Barrière Le Croisette (Cannes, France)
May 18 – June 1 – Club Pierre Charron (Paris, France)
May 30 – June 7 – Casino de Marrakech (Morocco)
June 11-21 – Casino Barcelona (Barcelona, Spain)
Cardmates journalist, news editor and translator since 2016. Specialization: poker news and review of events.