Windy October sesion
Hey mates,
Today was a rough cash session with only one turbo zoom mtt, which started very well and after a break turned completely opposite. Just couldn't win any out of three flips, lost with pocket aces and got beat by a pair of kings with a better kicker.
Cash games were kinda soft, I played NL2 and some short deck. There was one hand in short deck which I failed to print screen, but it's worth saying about. I'm on the button with JTs, which is a decent hand in short deck, facing two all-ins for 100bbs, clicking it and seeing both of my opponents have JTs. Lol, it'b funny if someone lost, but it didn't happen.
So below are two hands, I was steaming enough to print screen. This sesion wasn't full of hands to watch really, just a daily grind with most pots earned under 20bb.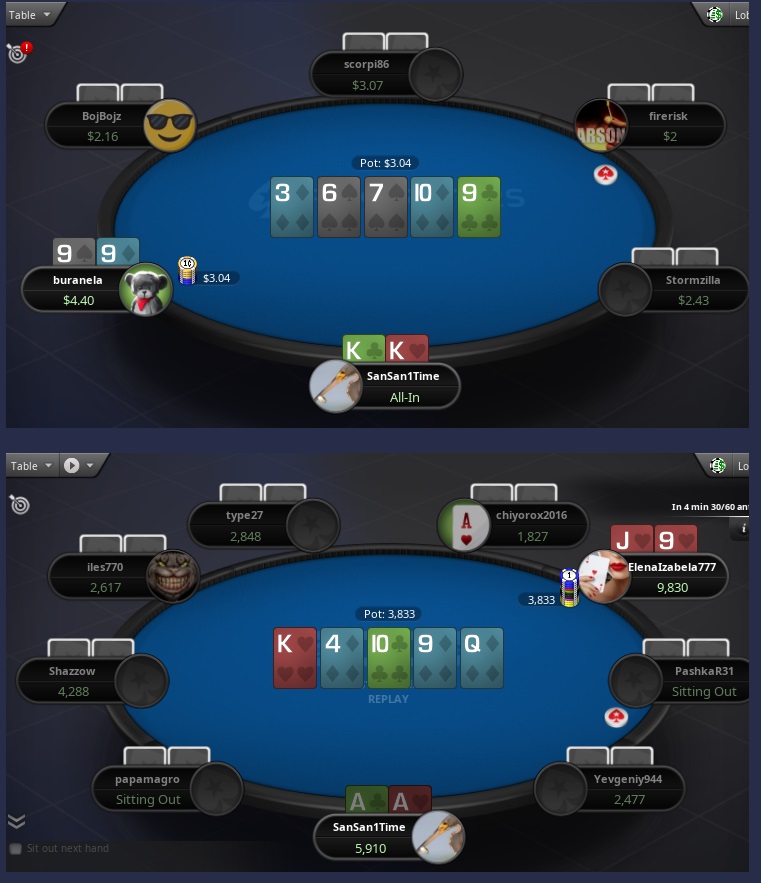 Gl to you,
SanSan
Overall rating of this post: