Why do I hate tournaments?
Hi, Guys!
Today, I tell you why I hate tournaments and want play cash game.
I've played Omaha tournament in ACR. I had been playing for 2.75 hours when this happened.
I had been playing my best game and I had been getting good hands. So everything was fine. I was a candidate to final table. There was 24 players of us left. I was 9th in 6-max tournament.
But sometimes 90% don't enough to win... Yes, I remember my good exercise on how I can fight with tilt when I lose with nuts on flop or somewhere else on the other streets.
1:
I got straight on the flop and Aggro Fish did bet that equals pot. I had pushed and got call instantly.
I had 89.1% to win. My opponent had nothing. But...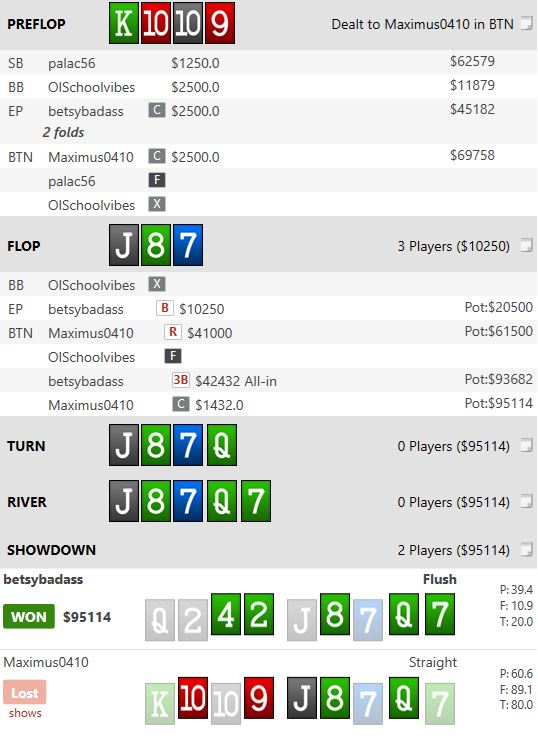 2:
To be fair, there was one hand that allowed me to get back my chips.
On the turn, I thought that I can play check-raise and Aggro Fish do all for me.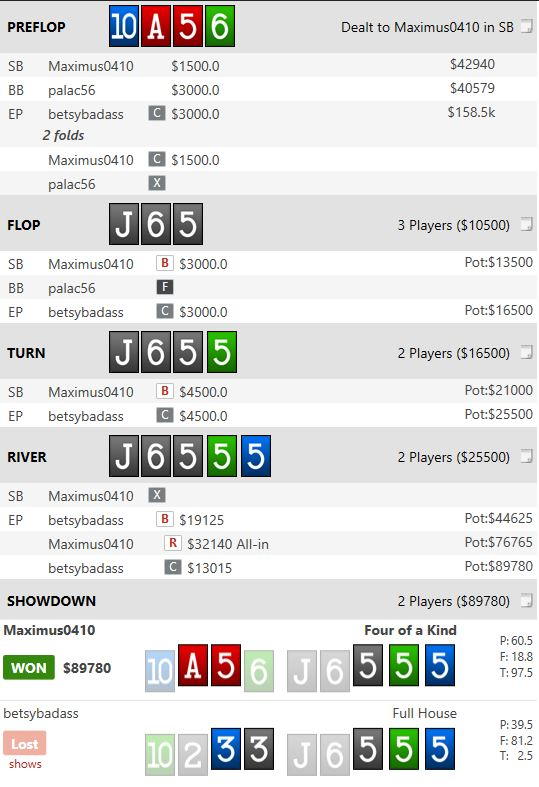 I don't understand how this Aggro Fish was able to come to the top 8 players with this game. He just raised all hand and won. Or all player in the table folded.
I left tournament 9th.
Overall rating of this post:

I play freerolls, save up start bankroll, want to play cash games, and dream to raise by the stakes.