Why can't many people overcome microlimits and how to do this at all?) (P1)
If we talk about strategy, psychology, practice, there are moments that are not related either to the game, to learning the strategy, or to improve the psychology, while they directly affect the speed of your rise in limits and the level of your income and this is directly a key topic that many people misunderstand or do not think about.
And you probably are one of those 95% of players who can't win, and overcome micro limits I believe that improving yourself as a poker professional should begin with practice around the game moments, and not with the study of strategy.
There are many of these factors. One of them is the choice of a poker room with the highest dollar per hour. Many players can't get through micro limits for just one reason, high rake, and zero rakeback.
You need to understand the rake at low limits is 10-12BB / 100 .. That is, you play at the table against the room and have such a negative expectation.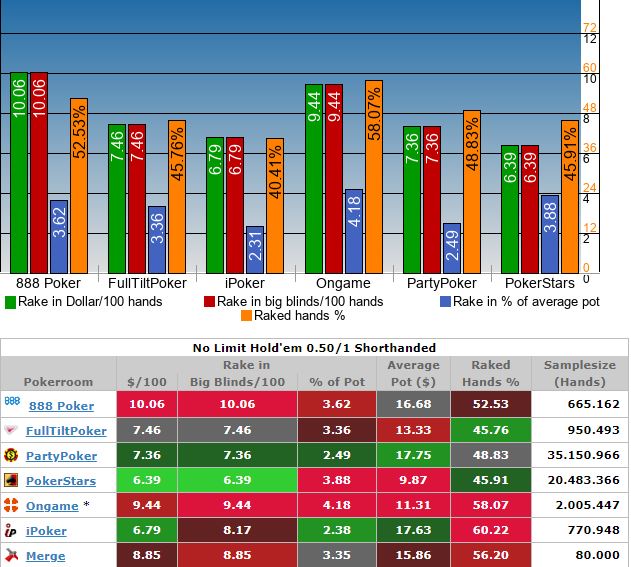 Therefore, playing snap tables, zoom tables, instead of playing with a good selection at reg tables, it is almost impossible to overcome microlimits.
And the higher you go the lower the rake pressure. On the same nl 200 already -4bb / 100.

Overall rating of this post: