WhirlingDervish's marathon: mid-year results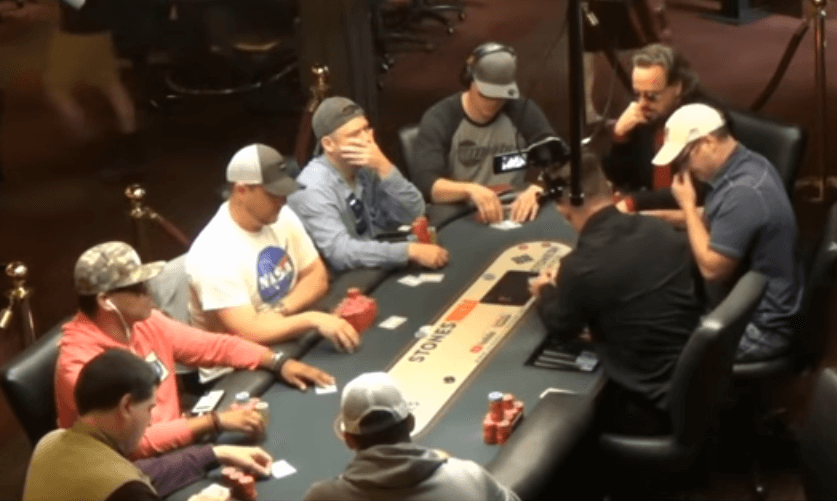 Two months ago we started to monitor another poker challenge that was being documented at the famous 2+2 forum - American intends to make $35k playing live cash games.
Half a year passed since the guy started to run this marathon and a lot changed during this time. However, WhirlingDervish got back to poker in May 2018 with a $400 bankroll playing 2/3 games.
Read also: Multitasking in poker
The guy understood that poker became different and players got much stronger than before. Therefore he started to read books and learn new ways of playing. As a result, at the beginning of this year, American managed to make a step up to 3/5 game. Obviously, playing higher stakes wasn't so smooth from the start and he lost big amount of money:
«I had a huge downswing in January before I figured out what it actually takes to win at this level».
Player's "success" in January 2019:

American set some goals for the 2019 year: make $35 000 by playing live poker and spend 600 hours for the game. After six months the results are as follows – 327 hours played and $13 372 in profit. WhirlingDervish is up about $12 000 in the last three months and if the player continues working at the same pace, he'll definitely reach his goals: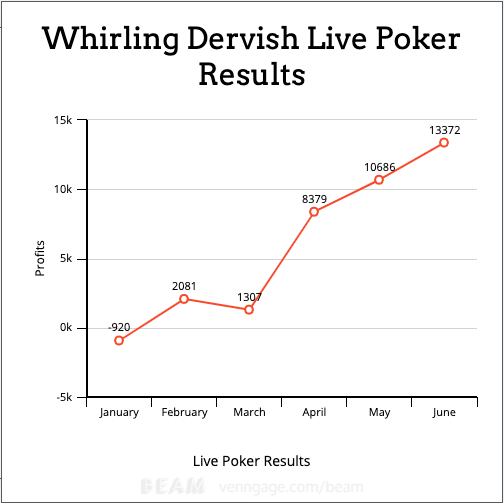 «I expect a lot from myself and believe that great results are borne out of great expectations», the guy wrote.

WhirlingDervish likes playing on the Live Poker Steam at Stones Gambling Hall in Sacramento. Recently, he joined the stream again and was happy he did it. The player belives he played this session really well and made correct decisions in almost every pot. Despite the game lasted for 4 hours and 30 minutes, it brought the guy only $465 in profit. Here is the full video of the stream (our hero is wearing a cap and a white NASA t-shirt):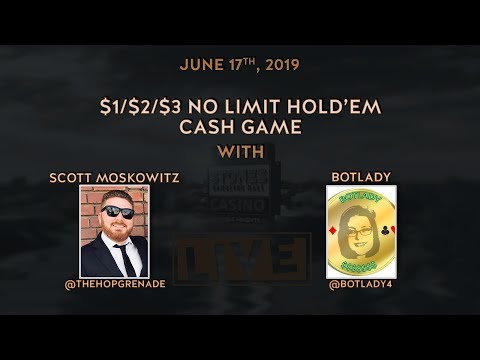 Cardmates journalist, news editor and translator since 2018. Specialization: poker news and review of events.