When will it end???
Hi, Guys!
I try my best to believe that it's just temporary. But... When will it end?
I did an isolation bet on pre-flop and one opponent call. On the flop, I got a second pair and decided to try c-bet.
But my opponent called on this board. Who calls c-bet on such board?
He did not have a straight draw or flush draw. He had just a second pair with a weak kicker.
On the turn, there was a safe card for me. I try to do second c-bet equals 3/4 of the pot. I did a mistake and should All-in maybe. My opponent did 3-bet and I called.
My odds to win were 81% AGAIN.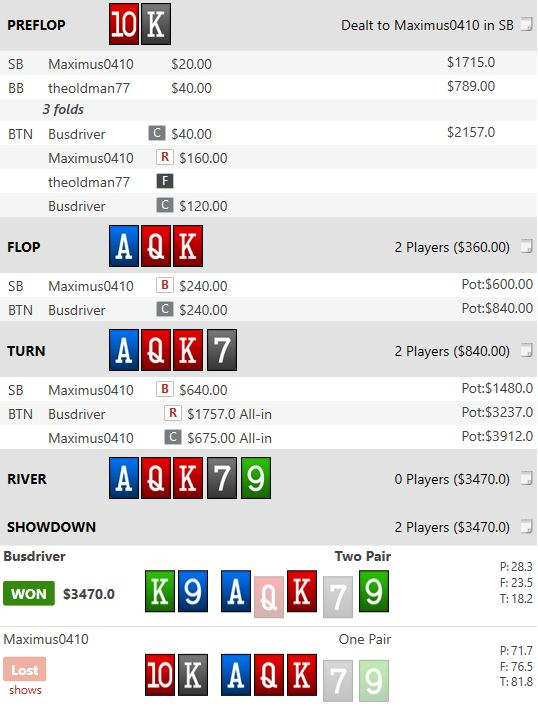 Actually, It was a meaningless tournament. It was just one of the hundreds of freerolls but I'm tired of it.
P.S. I'm thinking about reviving a category on my blog. Perhaps there will be interesting posts soon.
Overall rating of this post:

I play freerolls, save up start bankroll, want to play cash games, and dream to raise by the stakes.