What do poker players drive on?
What cars do famous poker players prefer? Vehicle fleet of all poker stars on one page.
World-class high rollers and champion cup winners are people who do not need to limit their wishes. Especially, in such a pleasant aspect as expensive cars. Our infographics show how poker players' favorite cars relate to their monetary success in poker.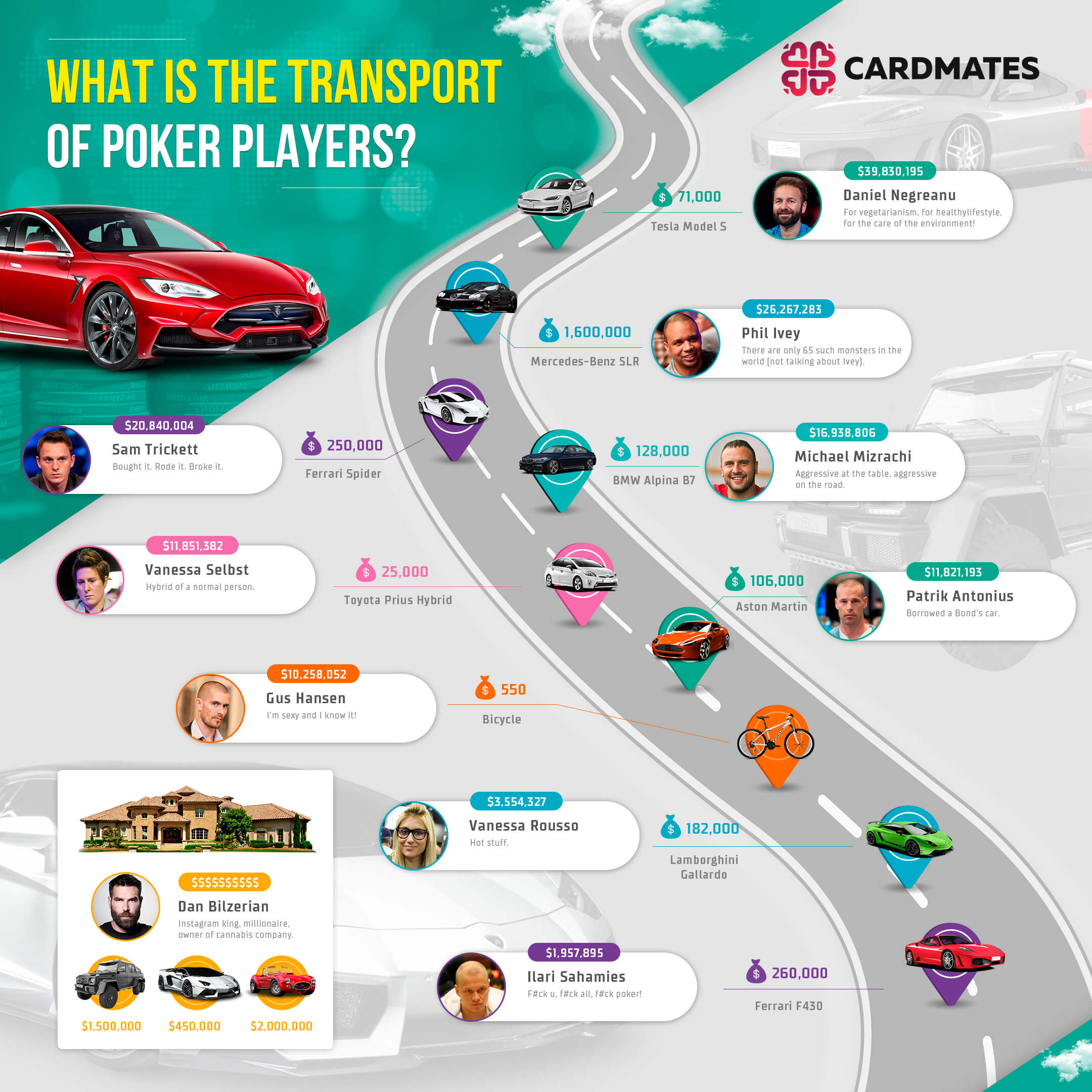 The top spot in the list of high rollers is rightfully occupied by Daniel Negreanu. With tournament winnings of nearly 40 million dollars, he drives an environmentally-friendly and fashionable Tesla Model S for 71 000$.
Phil Ivey has 13 million less in tournament winnings than the leader, but his car is much cooler. This unique Mercedes-Benz cost Phil 1,6 million dollars. There are only 65 of these cars in the world.
Sam Trickett could hardly put his career winnings (more than 20 million dollars) under the hood of his Ferrari Spider. Apparently, he has paid 250 000$ for this auto not for that. However, it does not matter. He has already broken it.
Michael Mizrachi is known as an aggressive player, and his behavior on the road is hardly calm. Otherwise, why does he need a fancy BMW Alpina B7 for 120 thousand dollars? The professional player with the amount of winnings of 16,9 million is at the honorable fourth place of our top-chart.
If you look at Vanessa Selbst's car, you will never say that its owner has won nearly 12 million dollars. Well, if she's ok with a simple Toyota Prius hybrid for 25 thousand, so be it... Maybe Vanessa just doesn't have to compete with anyone in anything?
But Patrik Antonius is not ascetic at all. Having won 30 000 fewer during his career than Vanessa Selbst, he drives Aston Martin for 106 000$.
Read also: What happened to them? Sara Underwood
10 million dollars won by Gus Hansen would be enough for a huge elite vehicle fleet. But he is humble enough and is completely satisfied with a cool bicycle for 550 bucks.
Vanessa Rousso paid for her car a very considerable amount. With a dollar equivalent of career success of 3,5 million, she spent 182 000 on a Lamborghini supercar.
Ilari Sahamies decided to keep up with his most successful colleagues. With the winnings that do not reach the 2 million dollars' mark, he drives a flashy sports car Ferrari F430 for quite serious sum – 260 000$.
The odious Dan Bilzerian stands apart in this whole story with winnings and cars, since no one can say for sure whether he has any money, how many cars he has, or whether he is a poker player at all.
Did you notice? The one who won the least money has chosen the most expensive car from all. It says a lot about human psychology, doesn't it? Which company would you rather join? Daniel and Vanessa? Or Phil and Ilari? Or maybe the choice of Gus is the closest for you personally?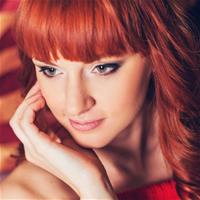 Cardmates journalist, news editor and translator since 2015. Specialization: poker news, review of events, strategies, SEO. Editor-in-chief of the English version of Cardmates.