Twister tournaments at Bet365 Poker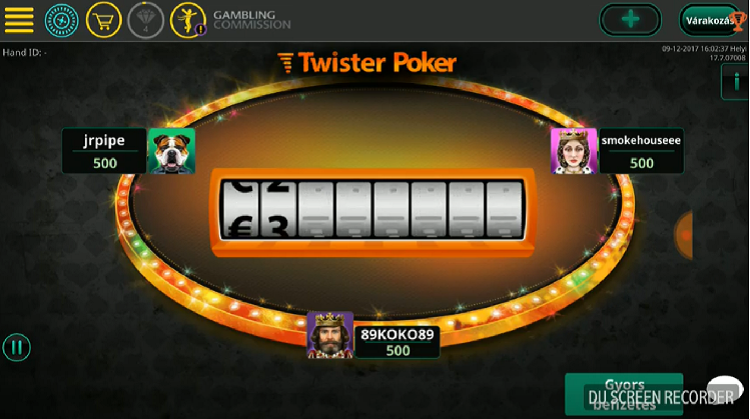 ​
Players at Bet365 Poker have the opportunity to participate in exciting Twister Sit&Go tournaments. This format of the game is very popular, because here you can win a lot of money in a short time. In just a couple of minutes you can win an amount that is 1000 times the amount of the buy-in paid.
Sit&Go Twister Tournaments are available at various limits and start at just €1.
How to play Sit&Go Twister format
Select a buy-in and the number of games you plan to play.
Press the "Play" button, after which the prize pool will be determined and displayed.
After the start of the game, it follows the rules of the standard Sit&Go.
The game runs at a very fast pace and with short stacks, so you won't get bored. This format is different from all other conventional poker formats. Three players play in the tournament, and more often than not the game goes according to the rule "the winner receives everything".
The prize pool is randomly generated and can be up to €10 000. If the size of the prize pool is more than 1 000 euros, not only the winner, but also the players who take the second and third places will receive the money. The tournament prize pool is equivalent to your buy-in multiplied by one of the following values: 2, 3, 5, 8, 50 or 1000. 7% of the total buy-in is charged as a commission (fee).
In this table you can see probabilities of hitting concrete multipliers in Twister Sit&Go tournaments:
| Multiplier | Probability |
| --- | --- |
| 1 000 | 2 in 100 000 |
| 50 | 50 in 100 000 |
| 8 | 4 000 in 100 000 |
| 5 | 9 534 in 100 000 |
| 3 | 22 002 in 100 000 |
| 2 | 64 412 in 100 000 |
To start the game, open the Twister Sit&Go section in your Bet365 poker software. If you don't have an account there yet, register right now and start using your generous Welcome Package from Bet365 Poker.

Cardmates journalist, news editor and translator since 2015. Specialization: poker news, review of events, strategies, SEO. Editor-in-chief of the English version of Cardmates.