The white seal #6 Session = The BIG PLAN
I am so excited today, because i won my first event! It's the 4th time that i play (4soul...i know) , and i made it: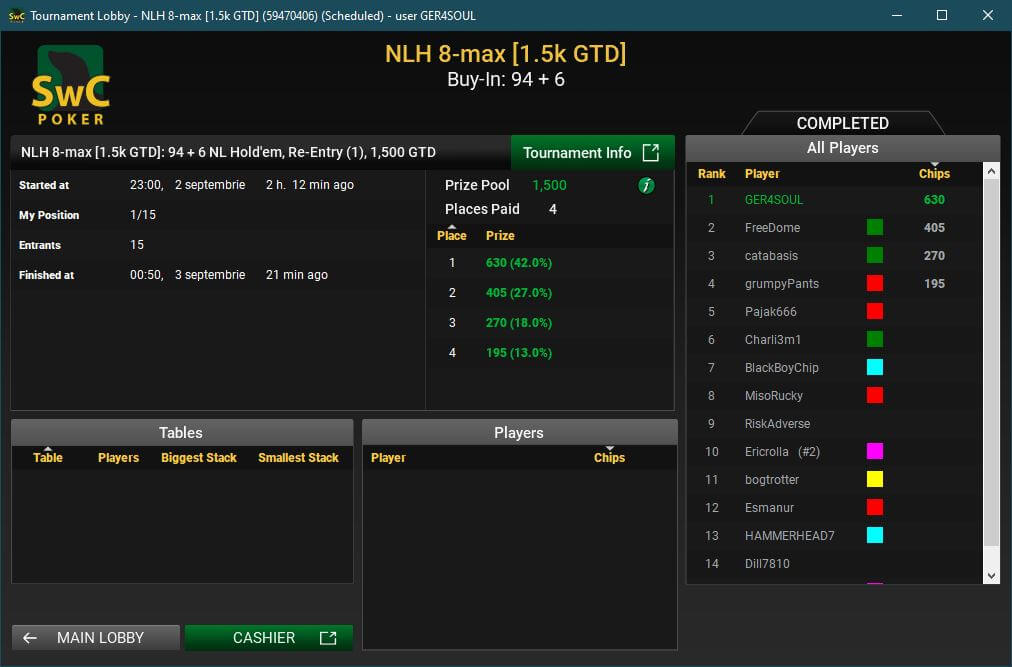 Was a hard HU, but determined to win with all the costs :D! I don't have any photos with the most important hands, because i started playing it from my computer and few minutes later i connected thru' my tablet. The phone app works really good and i really join it!
At the starting of the session i tried 4 cash tables: NL10 (no rake), NL20(no rake), NL60 (1/2) and Chinese OFC. I lost few buyins, i doubled up in 1/2, and the best result was this,remaining alone at the table from 10 Chips: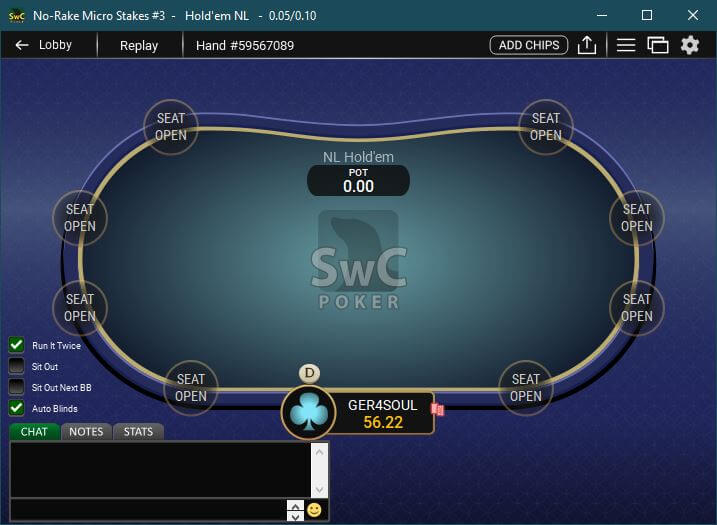 And now will come the BEST PART. when i will share with you the plan!
Look at this beauty: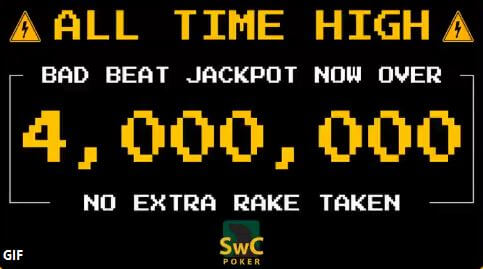 Unfortunatelly, i can beat this only starting at 25/50c blinds (with 1000 chips at the table). SO, this is a far plan!
Nowadays, i will still share with you my bankroll:

Looks a little bit down, but i must construct the 500Krill:

.which will let me playing lots of 200 and 500 GTD. As you can see, there are also other advantages: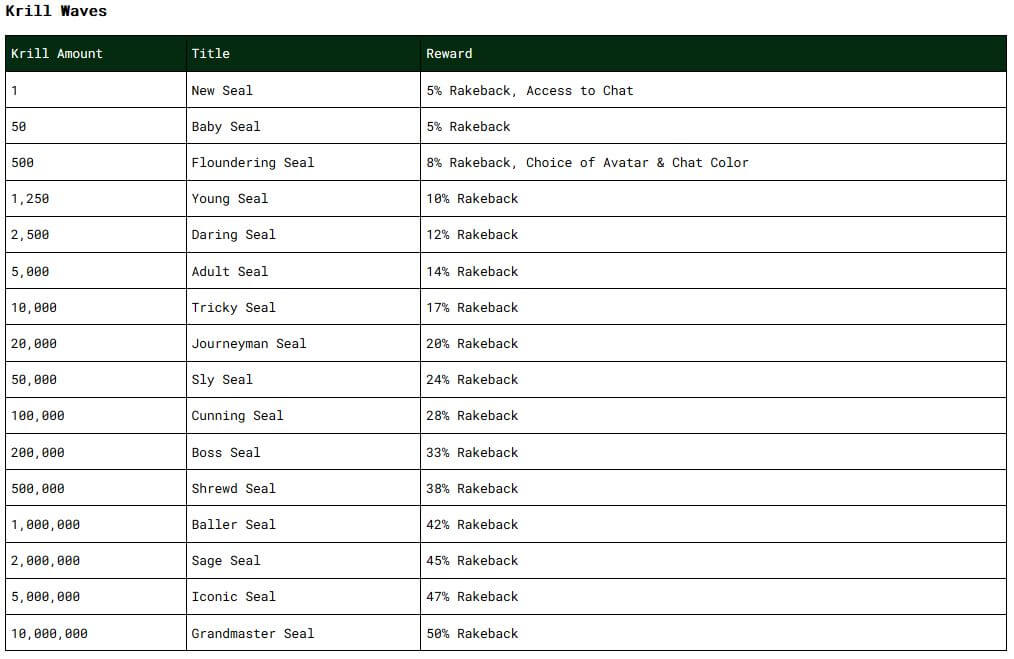 From tomorrow, a new events series will start: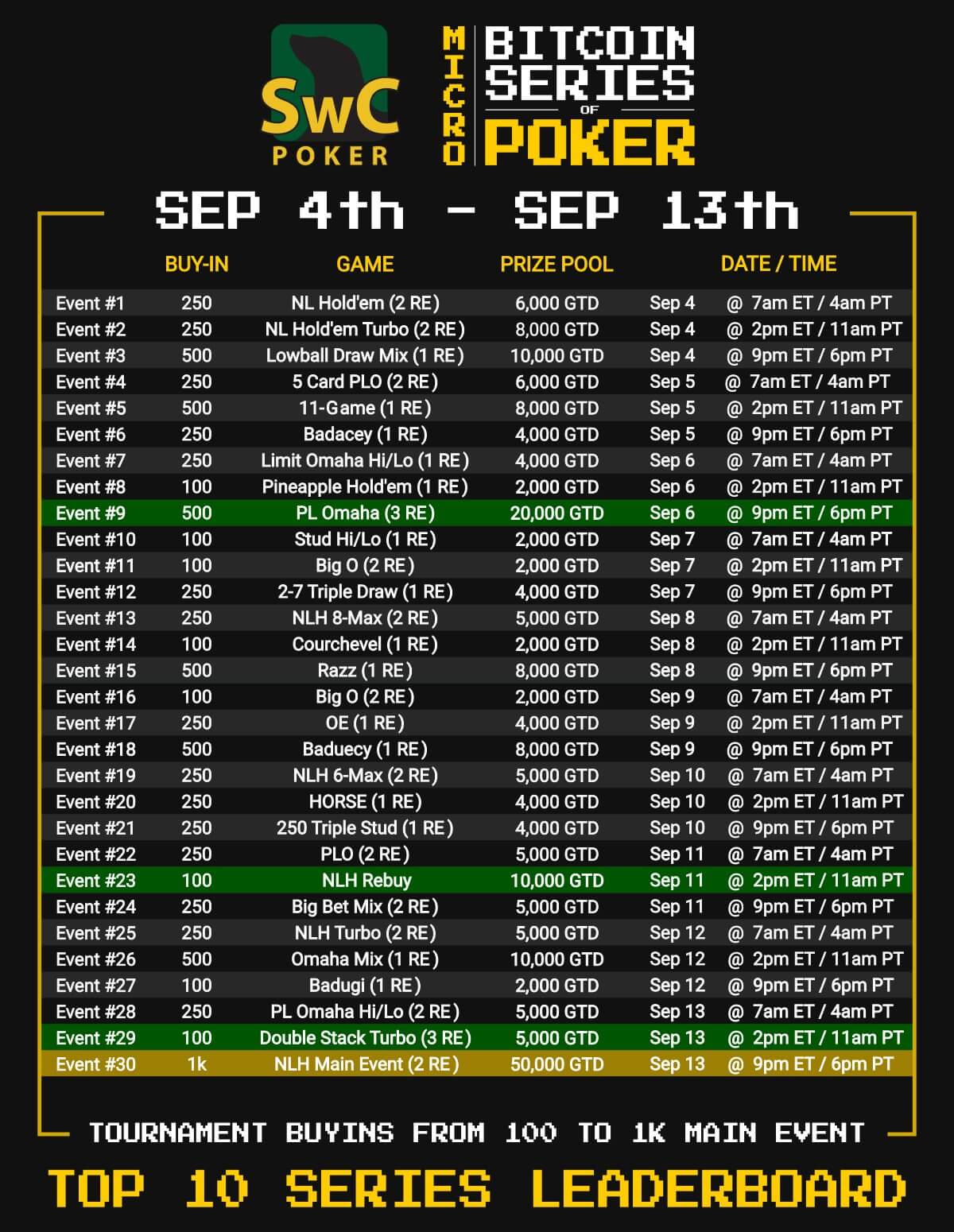 I will try to catch some time playing all 100Chips buy-in!


Untill that, right now i also tried (with no results) 2x flip satellites for winning an entry into this private nice event: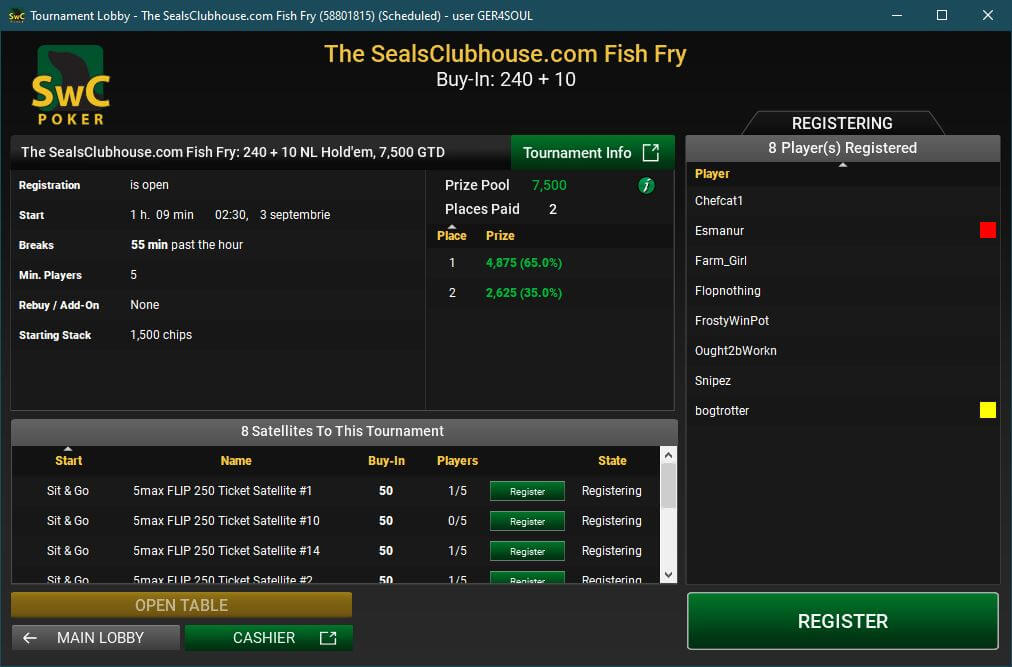 And i saw that Sunday, at 4PM a new BitAce Freeroll 10.000GTD will be!
Hope that you joined my last one, totally streamed untill we reached the 3rd place, after a bad hand AK<QTo..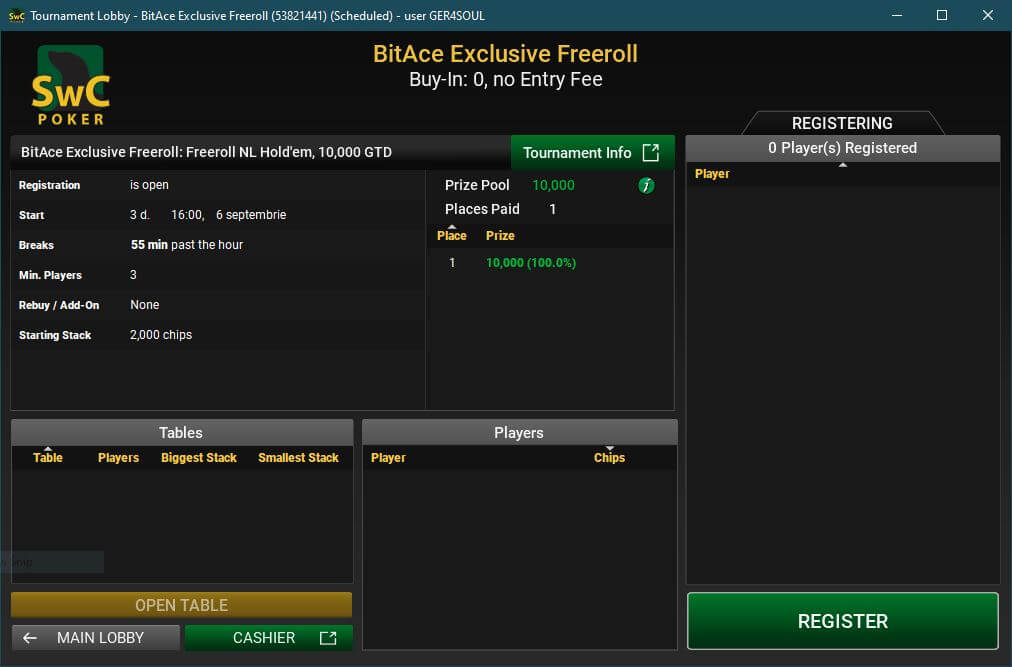 See you next time with some results!
GL at the tables!

Overall rating of this post: