The white seal #5 Session
I HAVE START THE CHALLENGE!
What that means? Look again at this photo: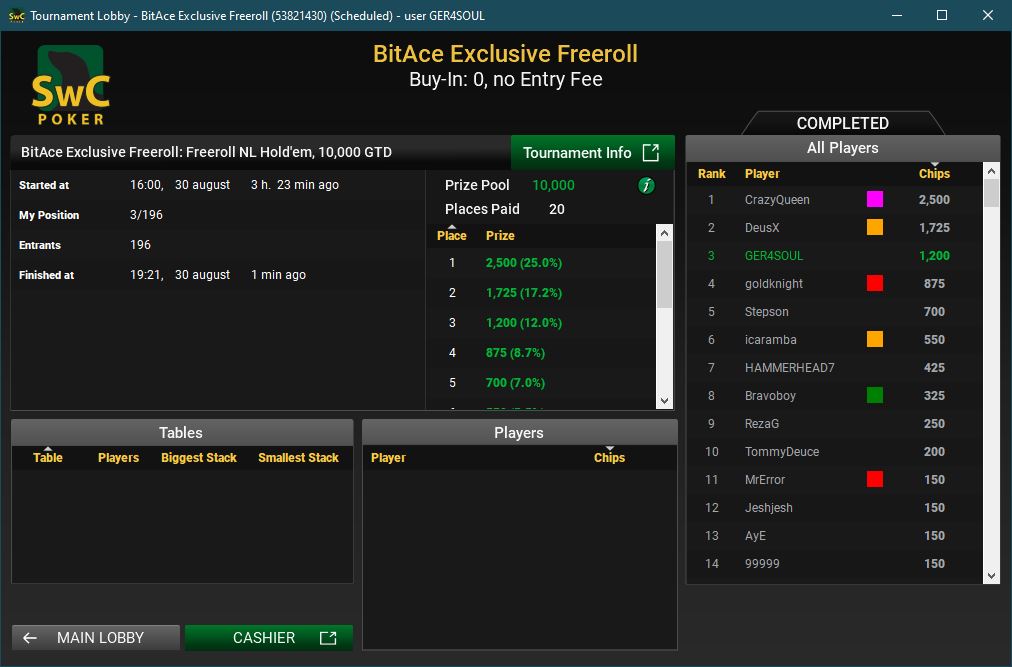 This means that i won on 3rd place the tournament that i talk about in the latelly before (The white seal #3 Session).
If you want to see the entire session ( well, only this mtt was streamed :D) you can join my stream channell on Twitch : GER4SOUL.
Today i played some cash hands with not big results. But after this mtt, i can say that i am deep in this challenge.
With this bankroll amount i can go further in cash tables winning the minimum required of 500+ Krill!

This means 1.2$
Secondary i played few mtts with no big results. This was the biggest from all: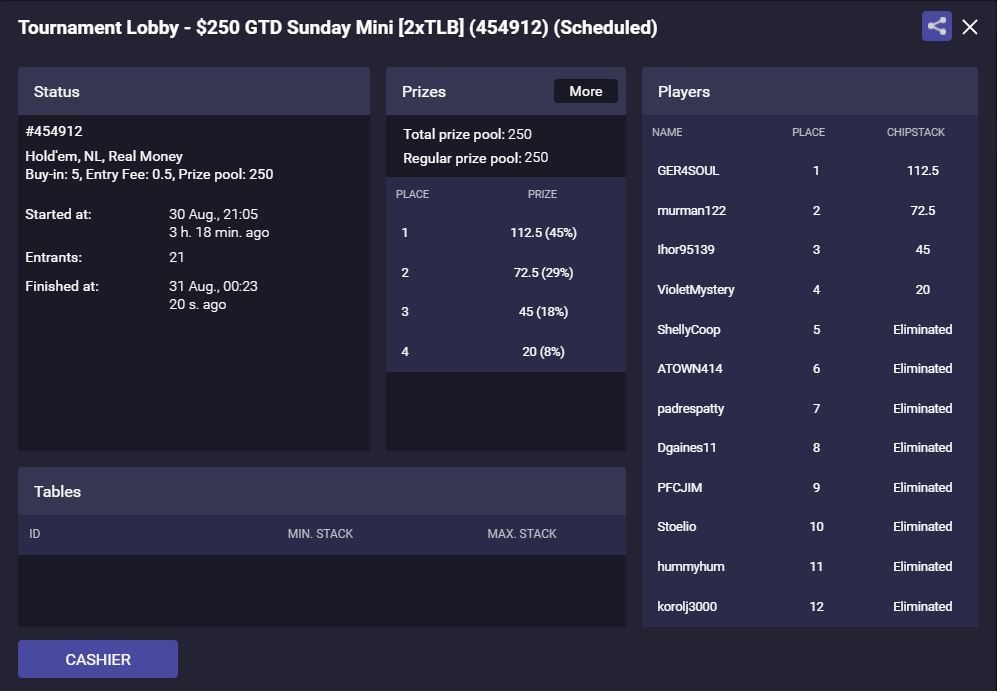 About feelings:
1. I am so happy that i have a bankroll with i can start my journey with!
2. I am extremelly happy that i streamed my entire tournament, was unic moment! And i am proud of it, winning the 3rd place in this event with 196 players!
3. I will not dissapointing the community with my new week work!
Yours, GER4SOUL!

Overall rating of this post: