The white seal #2 Session
The poker room is nice, but i had a hard one ( probably because i forced a little bit the limits)
As i said, the challenge goes on in every moment that i sit down at my desk.
After some search i found some cash tables without rake which can help me a lot in my mission: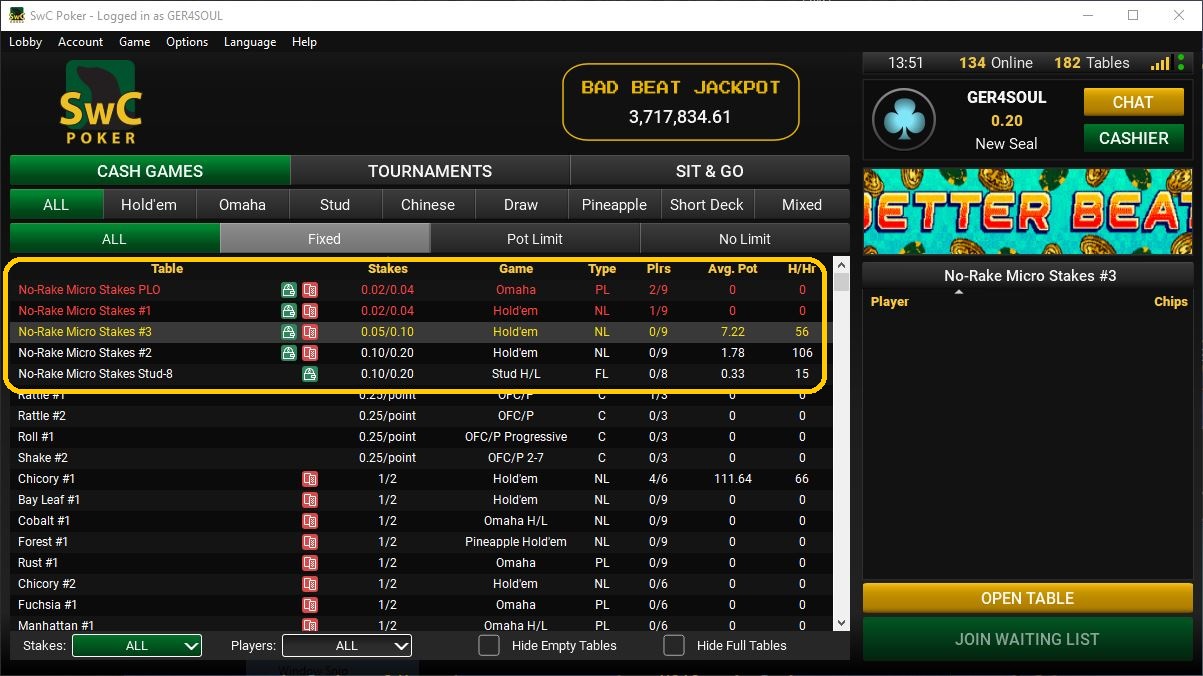 Wonderfull, right? I will pay no rake untill i have 100Chips , after my plans...
I sat down and played lots untill this hand: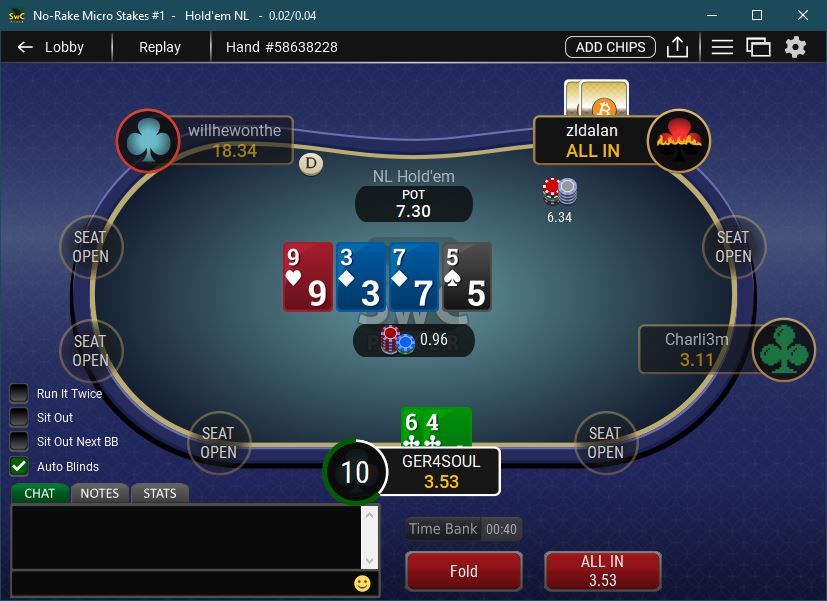 I was shure he had no bigger stright, so i called even if he overbet a lot! He had 75o, rvr? 5...done , down to reconstructing bankroll :)
Was fun that i hit one time 12Chips!
NEW BANKROLL: 1.78 Chips
On the other side i won few other tournaments, and hit a hand that was never existed before: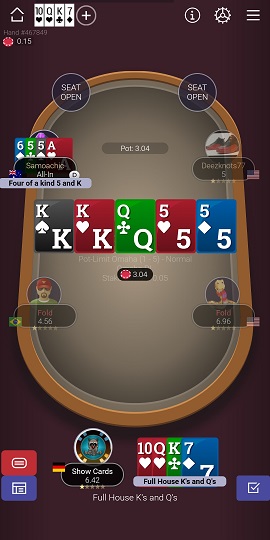 He shoved me on flop!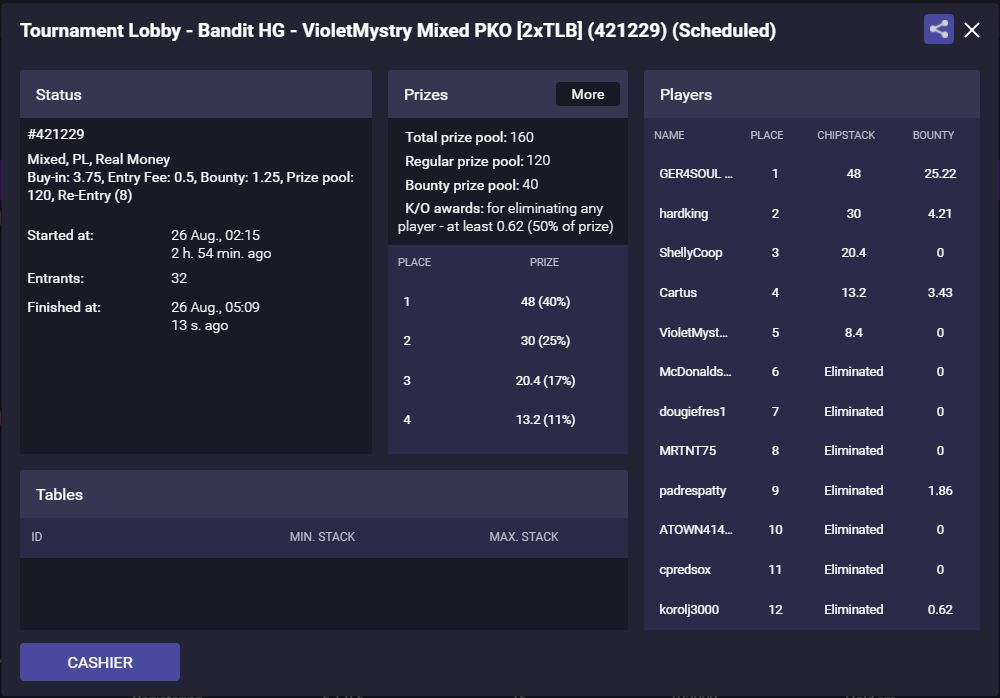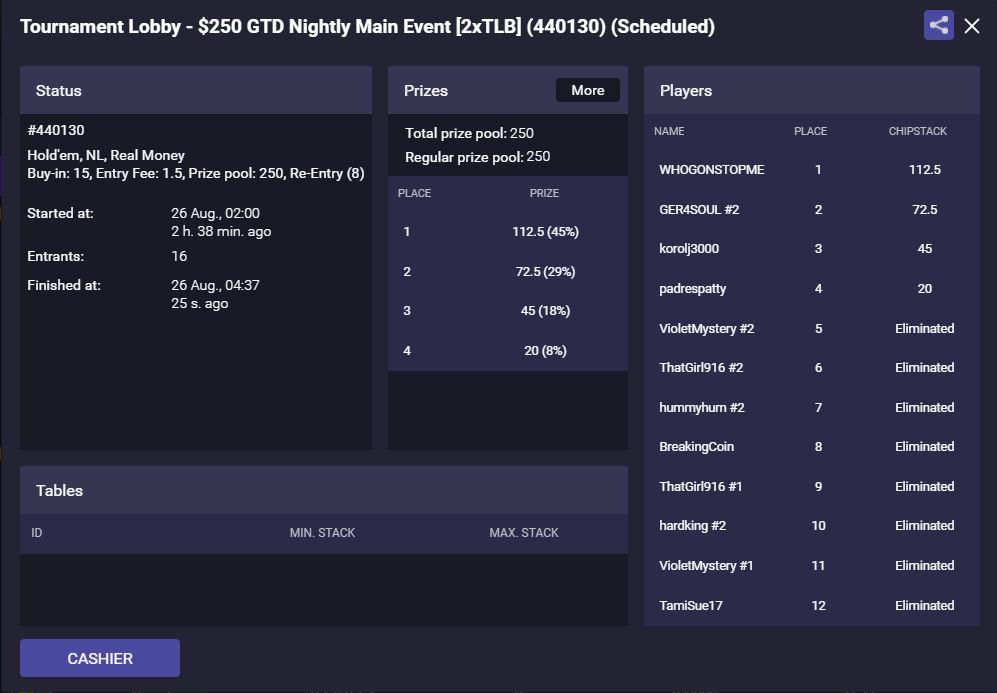 Overall rating of this post: