The Champion of Triton Poker London High Roller tournament was determined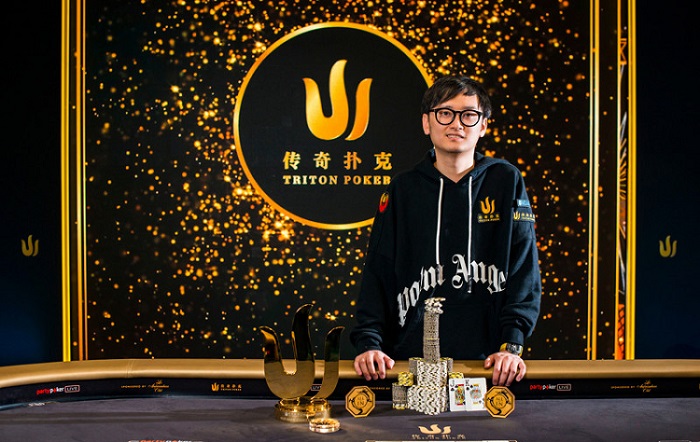 ​
Wai Kin Yong from Malaysia managed to win the largest prize in his career. This happened in Triton Poker London High Roller Tournament for £100,000. In total, the event collected 130 entries, which allowed forming a prize pool in the amount of £12,200,000.
Wai Kin Yong fought in a heads up against Paul Phua. Both poker players made a deal before the start of the battle and continued to fight for the trophy and additional £150,000. This title could be the third one for Paul Phua on Triton Poker Series, and the second one for Wai Kin Yong.
"It feels great to play against Paul; it's not happened before. I'm just going to play my best and go for the win"
Paul Phua was also pleased with the tournament. Triton Poker co-founder said that brand continues to develop and move in the right direction. Phua added that they are pleased to see the new friends and professional poker players in this series.
Wai Kin Yong fought in a heads up against Paul Phua and won £2,591,000, and Paul earned £2,558,000. These prizes became the largest winnings for both poker players in their careers.
The results of Triton Poker London High Roller tournament
Wai Kin Yong (Malaysia) – £2 591 000
Paul Phua (Malaysia) – £2 558 000
Ben Heath (United Kingdom) – £1 350 000
Michael Soyza (Malaysia) – £1 120 000
Sam Greenwood (Canada) – £ 902 000
Michael Chi Zhang (United Kingdom) – £711 000
Stephen Chidwick           (United Kingdom) – £544 000
Daniel Cates (Unites States) – £410 000
Wai Leong Chan (Malaysia) – £305 000