The champion of Main Event WSOP 2019 was determined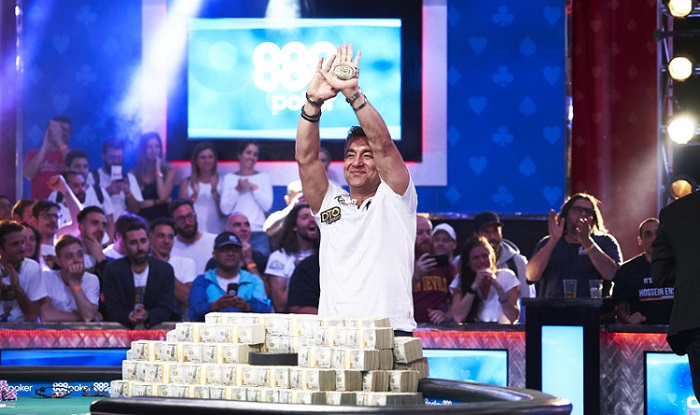 German player Hossein Ensan became the winner of Main Event WSOP 2019. It took him 9 play hours and 200 hands in order to beat his opponents.
Hossein considers his victory incredible, because he managed to beat 8,569 players:
"This is the best feeling in my life. Unbelievable! I am so happy I'm here with the bracelet in hand".
Ensan fought in a heads-up against Italian player Dario Sammartino. At the beginning of a heads-up Sammartino became one of the leaders, but then Ensan returned to the top and continued to play as a chip leader to the bitter end. The German player reported positively on his opponent:
"Dario is a friend of mine. He's a very good player. But short-handed you need cards. You need hands, and for sure luck. And luck and hands were on my side".
Dario Sammartino became a runner up and earned $6,000,000 and Hossein Ensan got $10,000,000 and gold bracelet.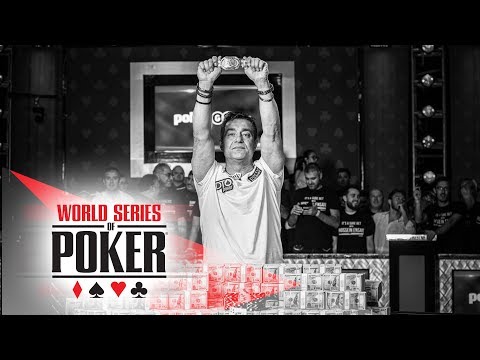 ​
Main Event WSOP 2019 final table results:
Hossein Ensan (Germany) – $10,000,000
Dario Sammartino (Italy) – $6,000,000
Alex Livingston (Canada) – $4,000,000
Garry Gates (United States) – $3,000,000
Kevin Maahs (United States) – $2,200,000
Kai Zheng (United States) – $1,185,000
Nick Marchington (Great Britain) – $1,525,000
Timothy Su (United States) – $1,250,000
Milos Skrbic (Serbia) – $1,000,000