The blue seal #10.5 Session = 1¢ and a dream!
Yesterday i couldn't loose on 11th place catching the 15$ for my bankroll, and i had to play the 16.5$ Buy-in event with 4000$ GTD, which was a decent event to play. I was really tired, but still played in it!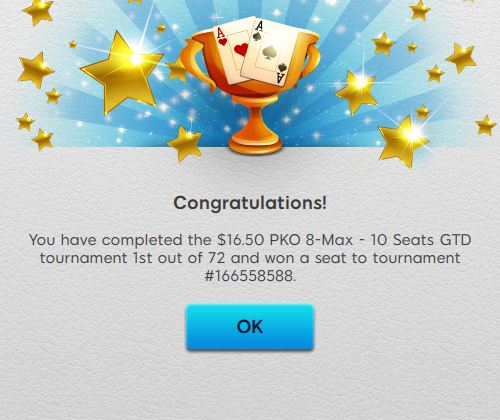 Was a KO, with 2.75$ on every head, which, again is a huge advantage to play it! I didn't cash it it, but it was a pleasure to be in!
Another day playing like a champion without any bankroll lol!
Today we start, again, for the 3rd time with few cents winning some tickets for nice events: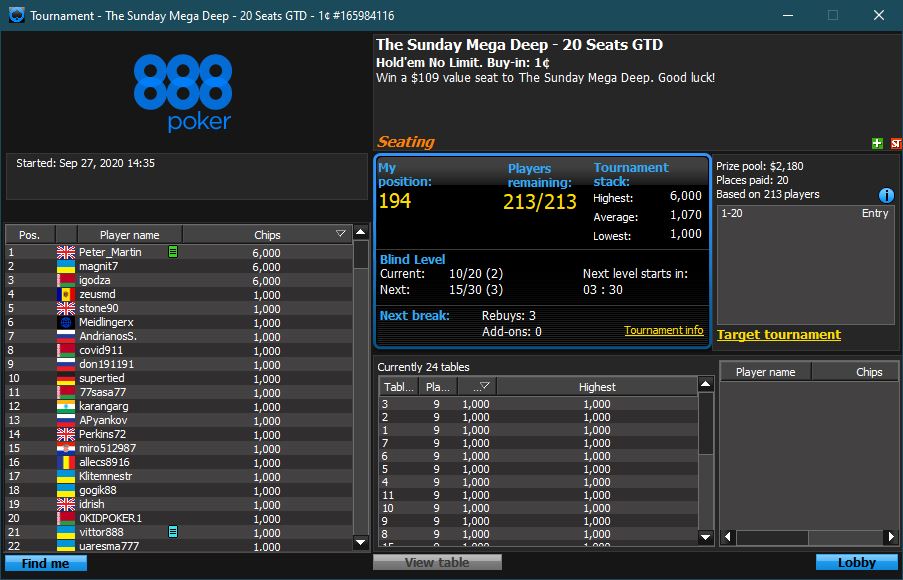 Just started! Buyin 1¢ for a 109$ ticket!!!!

The target mtt is this beauty: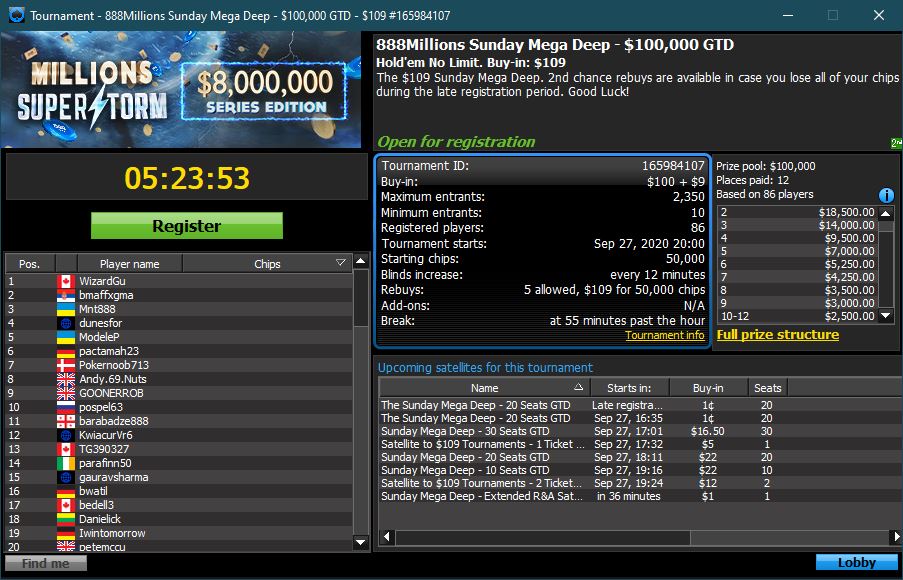 I decided to spend more time with my dauther, if this event is not a succes :).
GL in your Sunday Sessions!

Overall rating of this post: