The blue seal #10.1 Session
In the most important mtt from yesterday i cashed in it, but without any big results: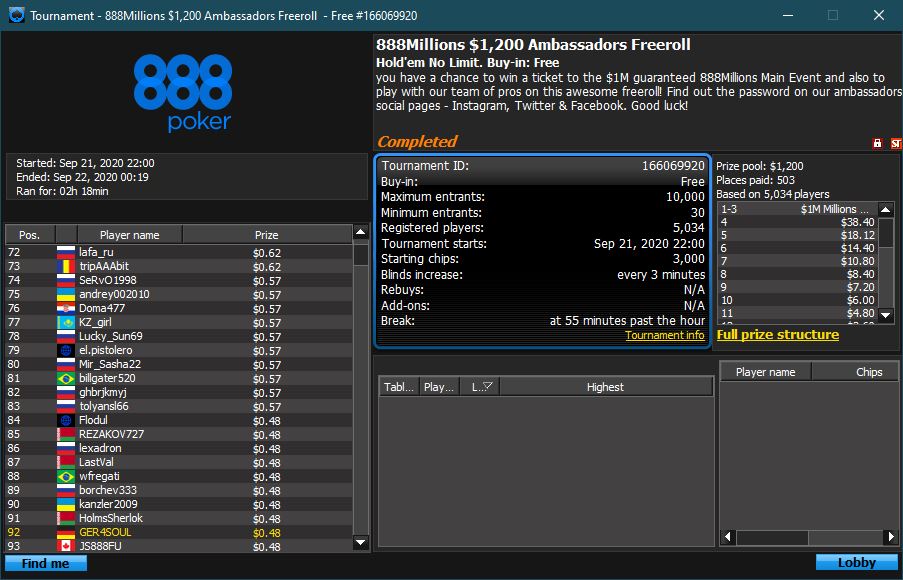 I had really big luck in one hand that helped me to cash in it: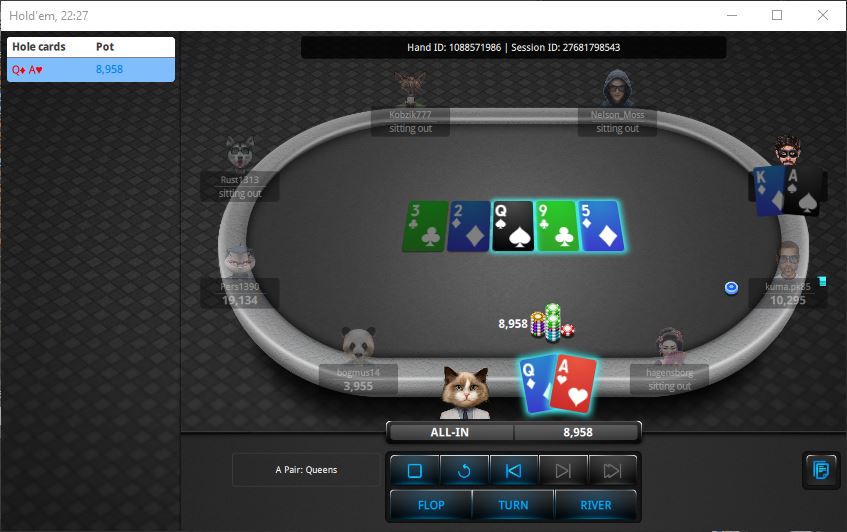 In the last hand i had Q7o in BB, from middle someone rmin at blinds 12500/25000 and i had left only 27400chips....i made the call. I saw A8s, and the board was completely blank. GG!
other results:
And i played a 200$ gtd with 50c entry. Unfortunatelly i lost w QQ untill the paid places.

I increased my bankroll to 0.55$

Overall rating of this post: