Targets for August and recent statistics
In the new month with renewed vigor! I hope I will succeed as I have planned. And I decided to play at least 200 MTT tournaments and 20-25k hands. I think this is quite real.
Recent statistics
After winning the BCP tournament, I bought myself a new poker PC. Statistics on it start from March 29. During this time, I managed to play over 28k hands with 12.54 EV bb / 100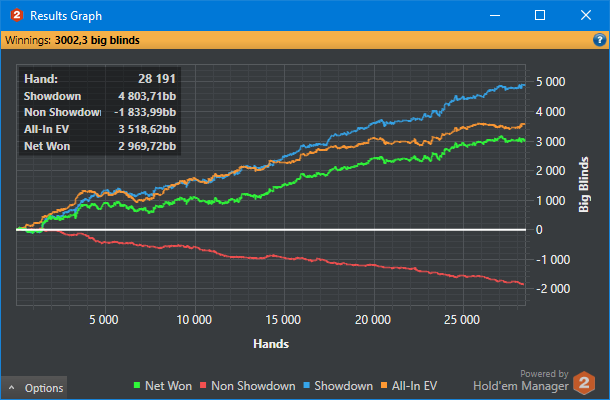 I will play MTT up to $ 3 in poker rooms: PS, 888poker, PSes, BCP. I won about $ 30 in July and now my bankroll is $ 319.4
In general, summer is not the best time to play online poker. Most of the amateurs are relaxing and in general the fields are stronger than at other times. But I play micro stakes, and there are always weak fields. I'm not a champion either, but I think I will succeed.
Thanks to all! Good luck!

Overall rating of this post: