Strategy SB 3bet vs openraise BU
So, going back to the last topic, for some reason there are no comments at all, is it difficult or just does not fit to you?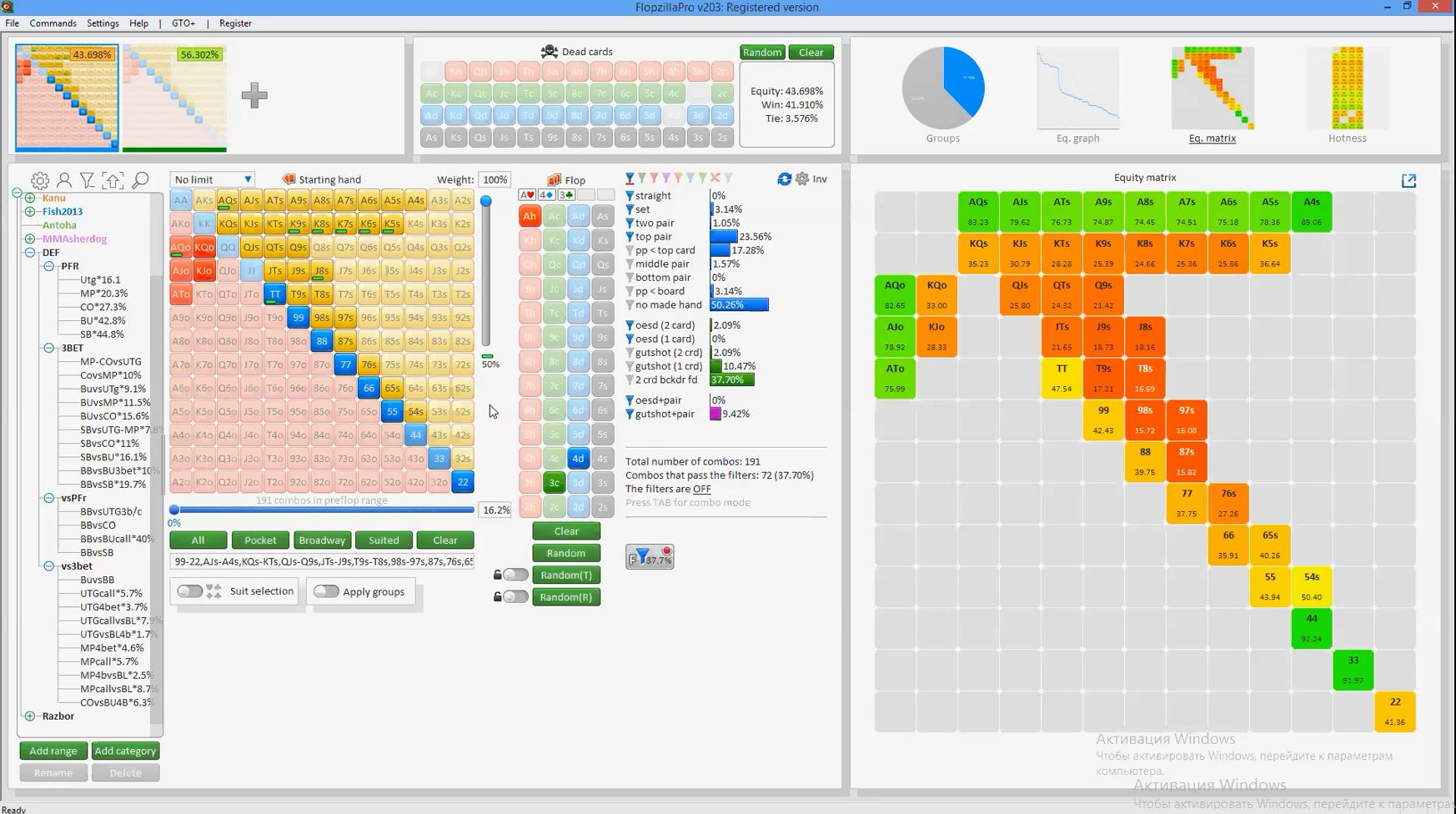 IMHO from the point of view of working on a strategy, from the point of view of cash, you will not find anything better than Flopzilla and sometimes in addition a Solver or CardRunnersEV. According to the spot that I drew yesterday, the majority now plays through a small beta of almost 100% of the spectrum.
So in fact, I think that this is not the right strategy, it is easy enough to exploit it with raises in position.
It's actually better to use 2 different bet sizes.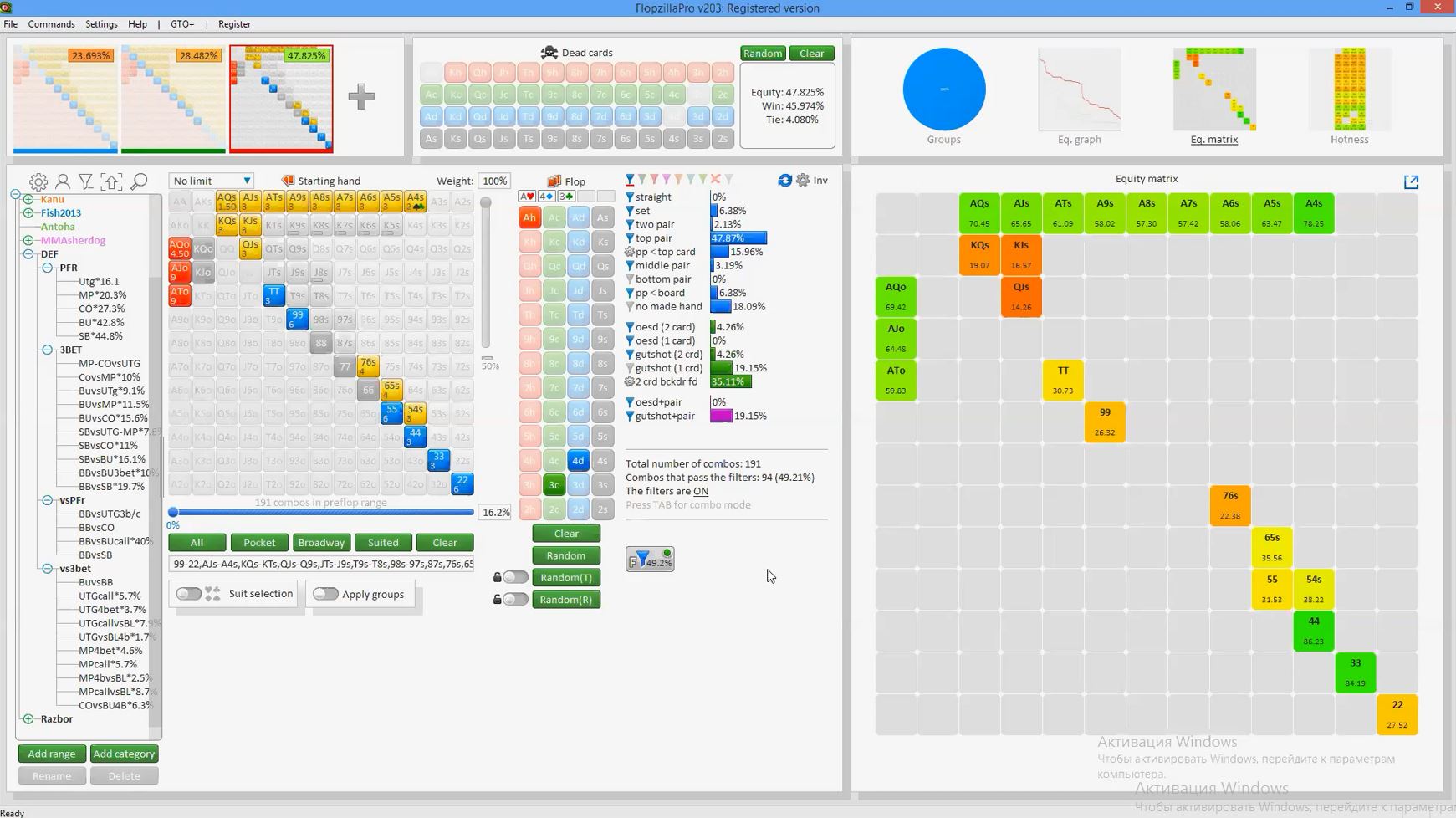 ⅓ in a mixed strategy with ⅔. It's very difficult for regulars to understand how you divide your spectrum at low stakes, many people play basing in their intuition and therefore we should use this to maximize the benefits from the point of view of the operational strategy. In ⅓ we should have part of the strong value and all subtle value bets, weak Ax, and middle pocket pair.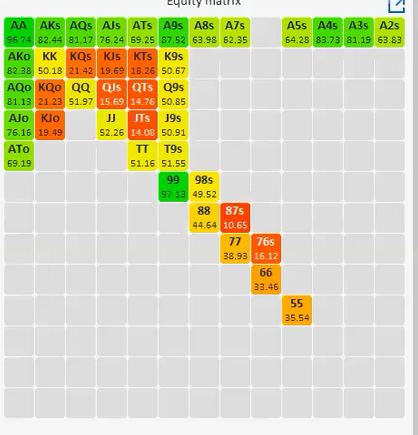 In ⅔, all bluffs that do not want to see a showdown value against the range are older, that is, the lion part of the top range, namely the strong value AD + 2 pairs, and we should put bluffs through ⅔. Because of this strategy, we maximize our EV.
Overall rating of this post: