StarsCaption review

​StarsCaption is a program from Caption series, designed to simplify the gameplay in the poker room PokerStars (Full Tilt Poker). Its main task is not to calculate the statistics or analyze the leaks, but to make the game process as comfortable as possible in the poker room.
The detailed instruction on StarsCaption installation and its setting-up is in the material "888caption. Program review for the play in 888 poker-room", since the process of installation and set-up is identical for both programs (as it is in PartyCaption).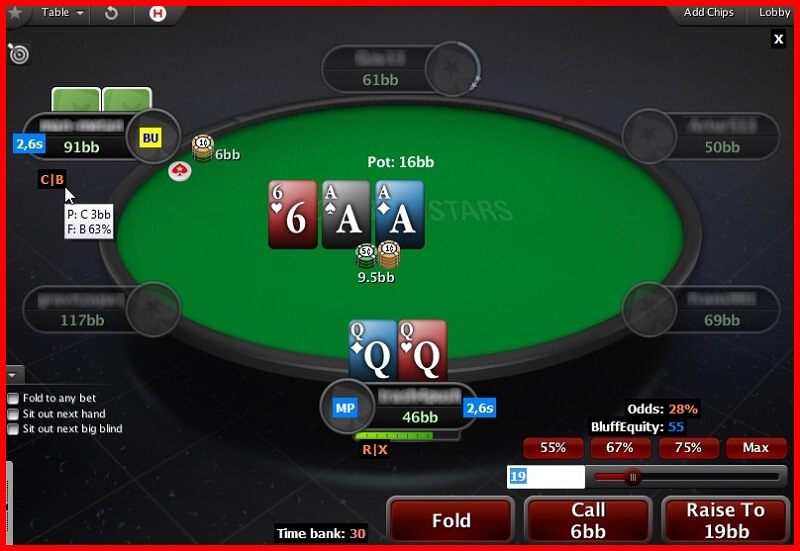 StarsCaption functionalities
1. Betting script:
Indicate the bet-sizing for every game situation. You will need only to press "bet" during the game and the program will set the bet size that was previously established. You can change its size at any time.
Bets hot-keys
2. Hot-keys:
Bet/raise
Out of the game on BB
All the tables are out of the game on BB
In the game
Fold against any bet.
Close the table etc.
3. The specific HUD that allows to output SPR, pot odds, pot size and stack size, the player's country, time-bank, information about the tournament, ITM. For convenience, it is possible to display the differences in the stats by changing the color-grade.
4. Additional options:
Automatically press "back in the game".
The table can be zoomed by moving the mouse on it.
Auto time-bank.
The displaying of stack, bets and pot in the big blinds.
The table cutting.
Auto-closing of the dialog pop-ups.
Set-up of the table placing during the multi-tabling.
Adjustment of the bet with a mouse wheel.
StarsCaption price
There is good news for the beginners: the license is unnecessary for the limits up to NL10 and the tournaments where buy-in is no more than $3.
But that's not everything. StarsCaption trial will give you an opportunity to use the program free of charge for all the limits during 30 days.
You can buy StarsCaption license at the developer's official website. It costs $24 per year.
StarsCaption can become a great assistance during the play at PokerStars.
Try to use the program free of charge and probably your game will never be the same.