Spin & Go poker
Hi
Today I continue my training in preflop strategy. Slightly worse results from last time. The score today was 143/170.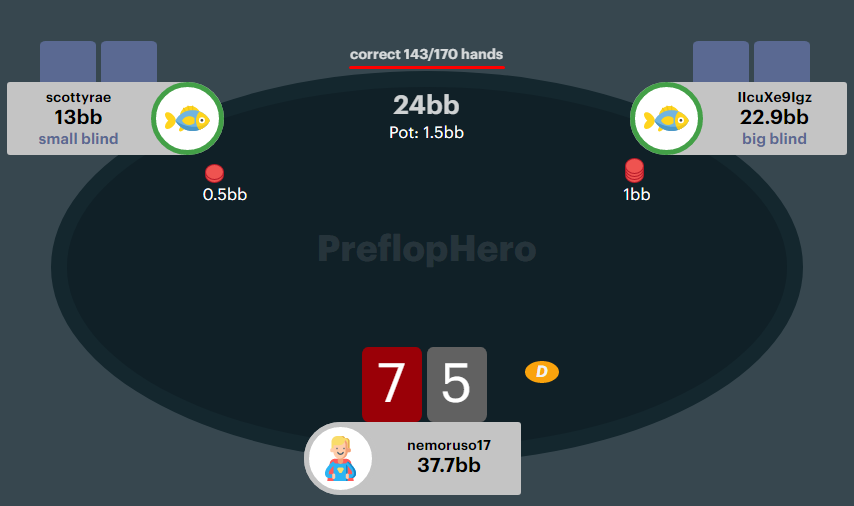 Let's analyze the main mistakes.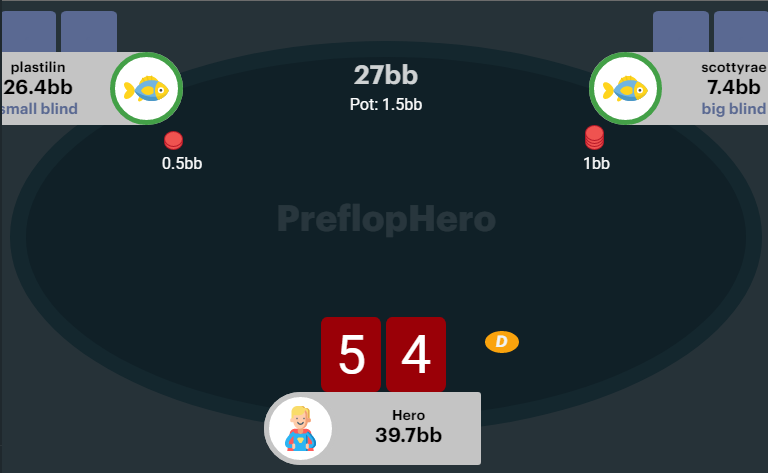 On the first hand, I played 54s fold. This decision was based on the opponent's stack on the right (8.4bb).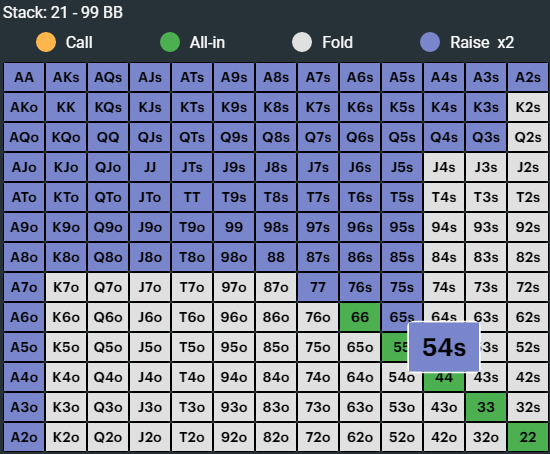 But the program thinks that with stacks of 21-99BB we should play this hand with a raise to 2bb. That is, at btn we are playing a large number of hands. We play our hand solely because it is good for making a flush.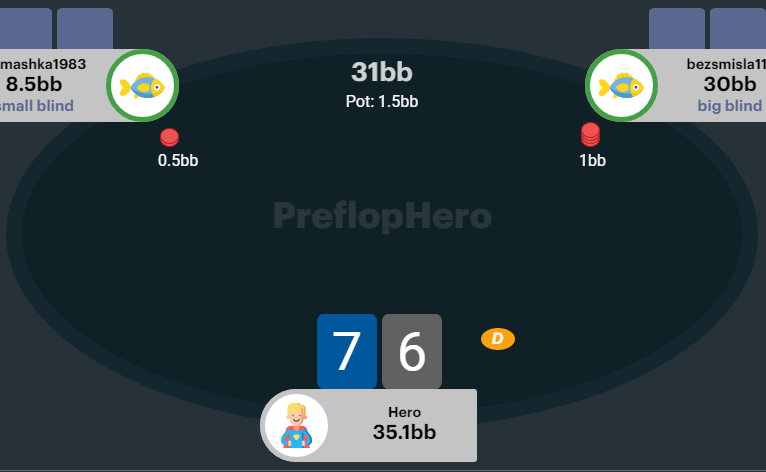 My next mistake was playing with 76o. I played this hand with a raise to 2bb. To which the program gave an error.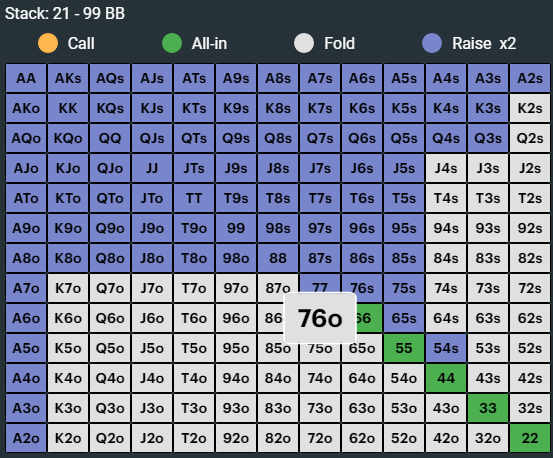 On the charts, I should play this hand by folding. The program considers this hand to be unfavorable to play with.
Goodbye;)
Overall rating of this post: