Session #2 From ZERO to HERO on Natural8! = START
Session #2 or how i want to call it "The start".
Today i have the bankroll required for the first UNBLINDED Session #3!
Bankroll : 50.40$ . I made it!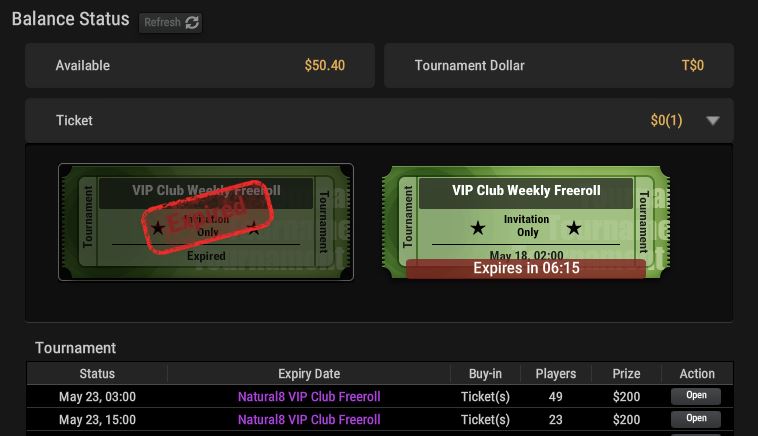 I can see here 2500BB.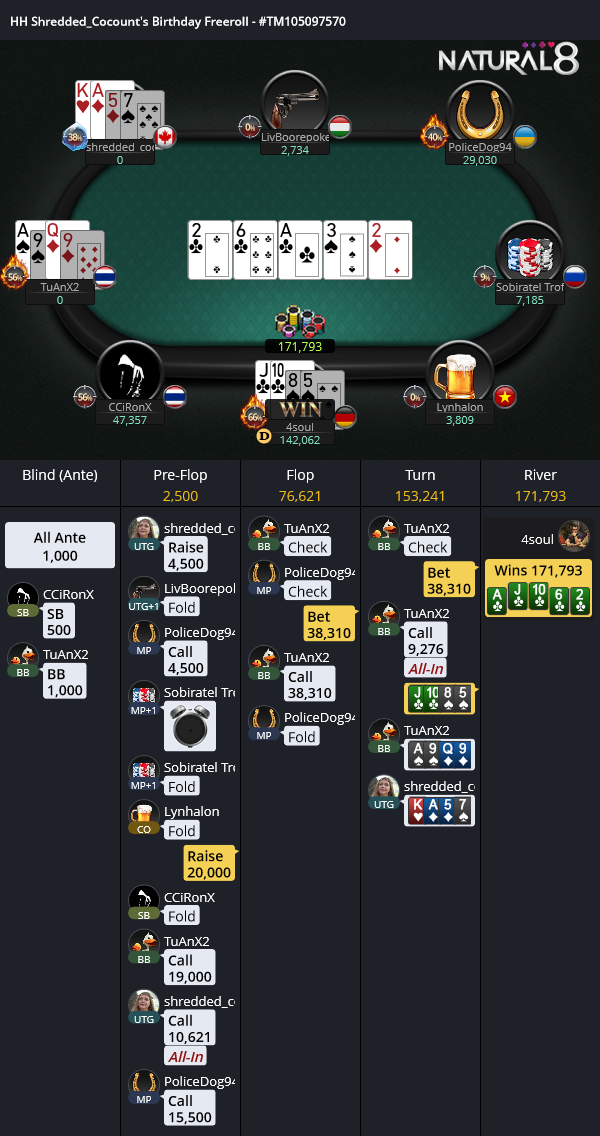 This was the hand that gave me 50$ bankroll.
Was a private freeroll on Natural8: The birthday of Shredded_coconut 100$. This freeroll had an aditional 50$ prize for the player that put she (the ambasador) out. As a chipleader, i took advantage about this and i hit the best hand in a 4-way-pot!
Was a huge privilege to catch her at the table from 1320 players, and to knock her also! That is luck!

Happy Birtday Shredded_coconut! Big thanks for "opening" my UNBLINDED CHALLENGE.
Unfortunatelly, i was out on 43th place winning 0.24$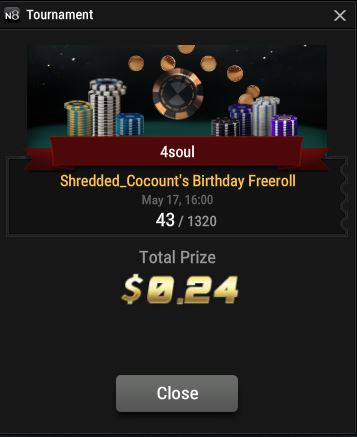 Today i will stream the first cash unblinded session: The session number #3. In few moments we will be online.
Will be a 2 hours cash on NL2$ on Natural8. More info on Twitch, account GER4SOUL.
Hope for the best session today (i know it will not be at all!)

Remember this words:
"At 4.000BB i will take a new decision. Ok, let's do it!"
So, next updated on 4000BB.
Good luck at the tables!


Overall rating of this post: