Sad October MTT session
Hey mates,
I kinda understand, that there is no reason to tilt at micro stakes, but sometimes I just can't stand it, when I loose hand after hand to a limper, who calls all three barrels with less than 30% and gets there on the river, or pushes any two and always outflops you, no matter what you do preflop. Anyways, hope this is just one unlucky run today and tomorrow luck will be on my side.
Below are some hands from session, at one point I got so tilted, I just couldn't screen it, just closed the windows and sat there staring at the window.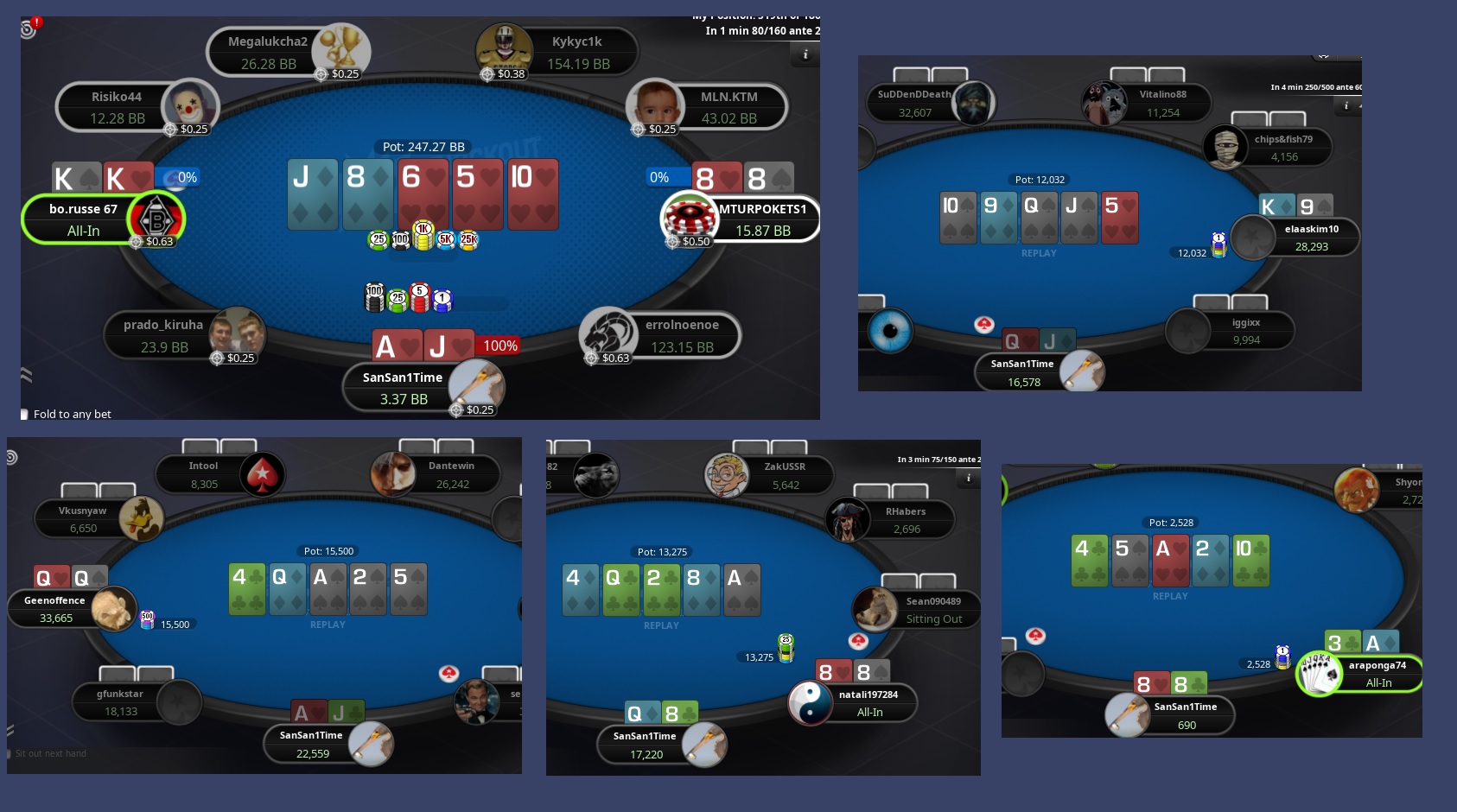 Cya tomorrow,
SanSan
Overall rating of this post: