RunRun) Knock'em!
Wassup homie 😎
In short then at night, not quite yesterday, and when the month was already over, I played a knockout for $16, on the remaining bankroll) Of course, it was not an easy decision, but something told me that I could go far in this MTT) heh) In the end, it just happened) But the game started out pretty boring and dull...
But we r not discouraged here! We're having a party! How long can we be sad already? huh?
So come on, follow me! 4 knockouts!)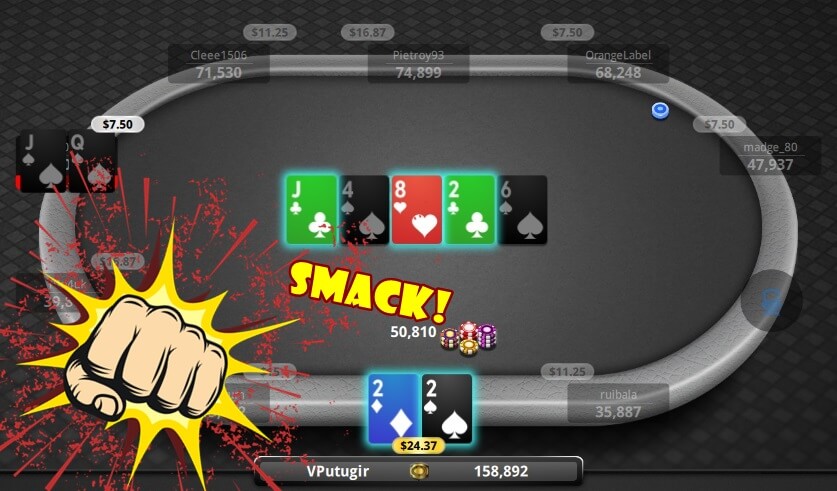 One of the first knockouts) They r the heaviest, since the stacks r still small) At this stage of the MTT, I even had 2 close my eyes 2 avoid seeing possible dirt at the table)) well, this runner runner in favor of the opponent or bad beats) But it didn't)) yep)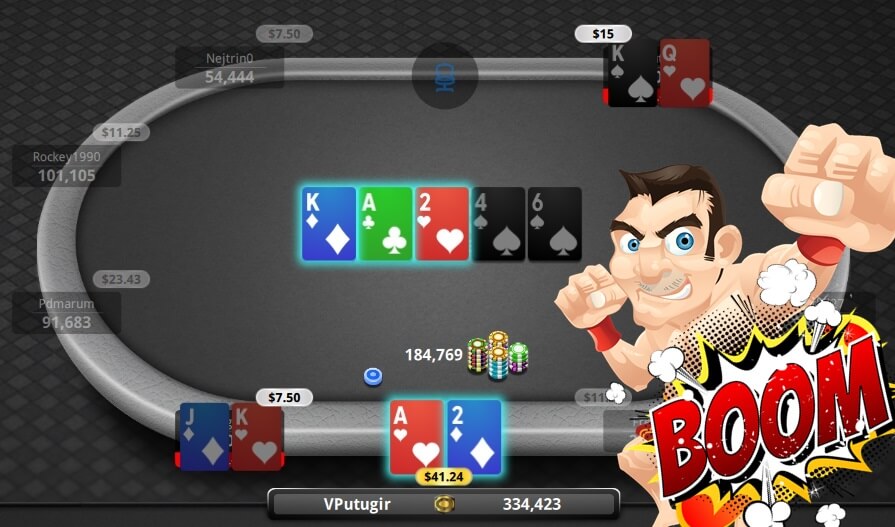 Well, after a game like this, I felt like Mike Tyson!) And my motivation 2 get 2 the final table started 2 grow) or maybe I just went into the game with better hands and that's how it should have been) LoL
A little later I got into money)) This could not but please) And there weren't many players left, maybe 3 tables, I don't remember exactly, but it wasn't long before the final table...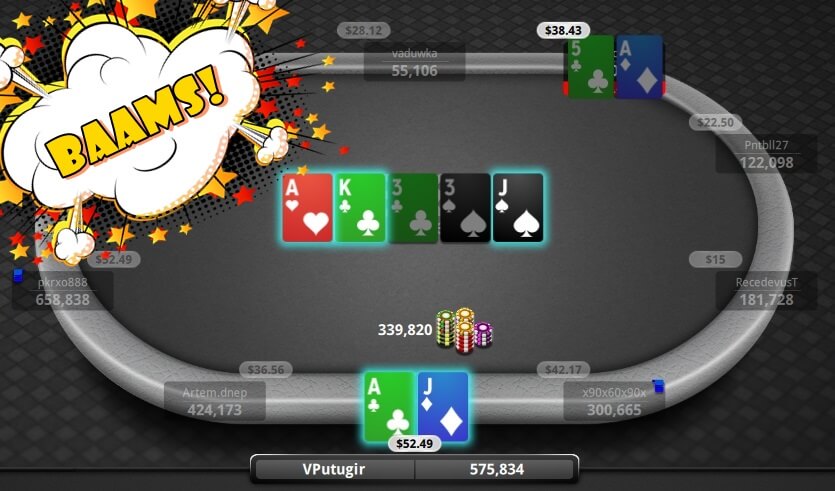 Most likely, it was my last knockout at this MTT) after that I sat 4 a long time and waited 4 a good hand) but it just so happened, and I also contributed 2 this, that I start playing too carefully)

Usually at these stages of the MTT, on the pre-final table, U should play more aggressively, and take the blinds, but the desire 2 sit out and get 2 the final table 4 some reason is higher((( I need 2 work on this...
4 the last round: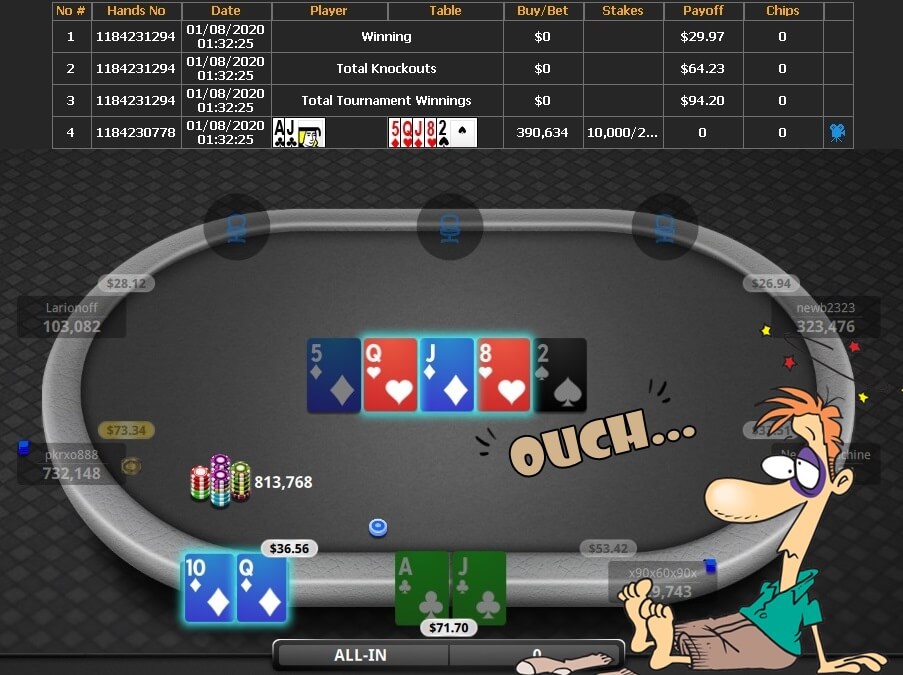 In the end, I again did not get more than 100 bucks((( and 4 the first was $800+ ... As usual, I fell a little short, it's so sad, I'm definitely missing something, I need 2 work on my game)
Later, I registered in a knockout for $7.50, and also got into the money there, I wasn't very lucky in knockouts, but I was able 2 triple my winnings) Which isn't so bad either)

I'll show U the last hand, the player that knocked me out was very lucky: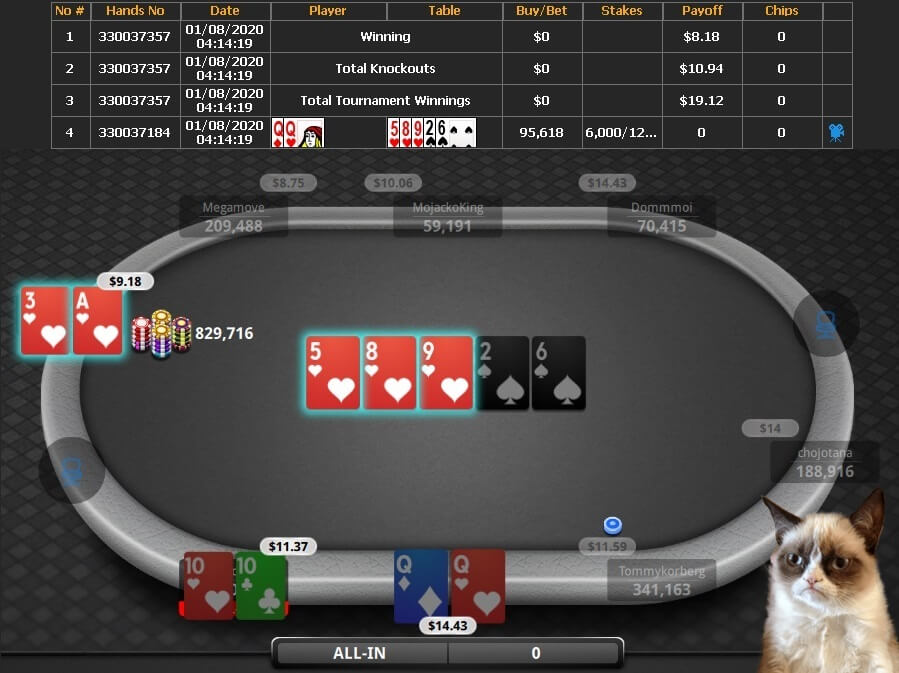 It was a good start 2 the month) We need 2 try 2 play more and make a good selection of what I play) This is very important, otherwise U can stay in the MTT 4 a long time and leave with only 2-3 buy-ins, and this is not so interesting in terms of money)
So I continue 2 play!) Today by the way Sunday and on 888 sale of good MTT, I will try 2 get into them) Wish me luck) I hope I can do it... No, I know what I can do!)))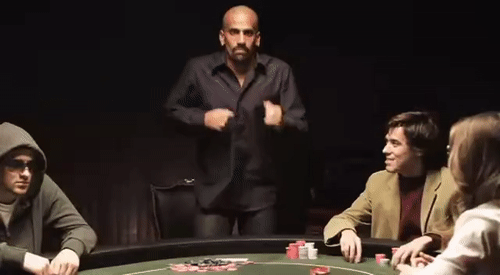 See U later! 👋

Overall rating of this post: