RunnerRunner do) These R not aces...
Hey)
Yesterday was absolutely not funny! This is the first time I've seen this(( it's just not possible... I was dealt aces 7 times in the entire game, and I lost more than 150 big blinds with them!! Damn!(( It's real not funny...
Yesterday was generally the worst game in my entire history of dating with poker, before if I lost out of stupidity, it was only in a drunken state, or did not want 2 play at all. Of course, this is poker and it can be anything, but I was not ready 4 this, it's okay 2 lose once against a large number of players, but 2 lose every time, it's too much!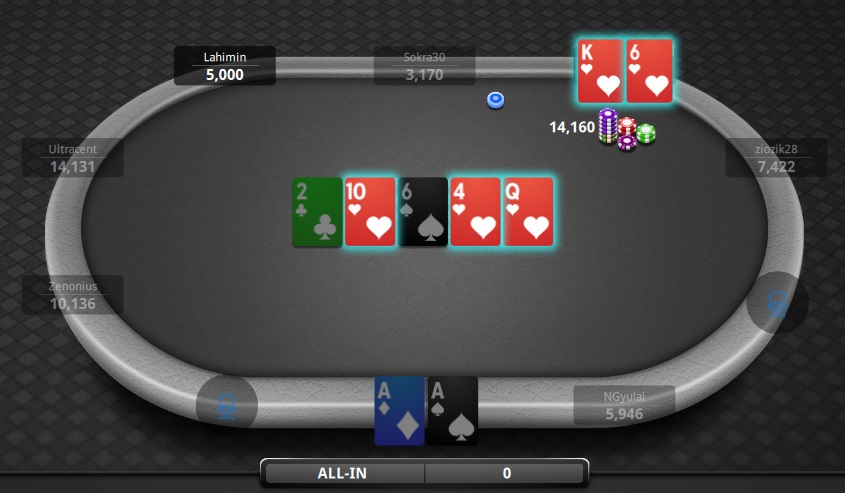 Yep!) Here I wanted 2 take the stack from him on the postflop, but the opponent went first 2 all-in on the turn! He put everything on a flash draw! This is a terrible game from him((( and he won...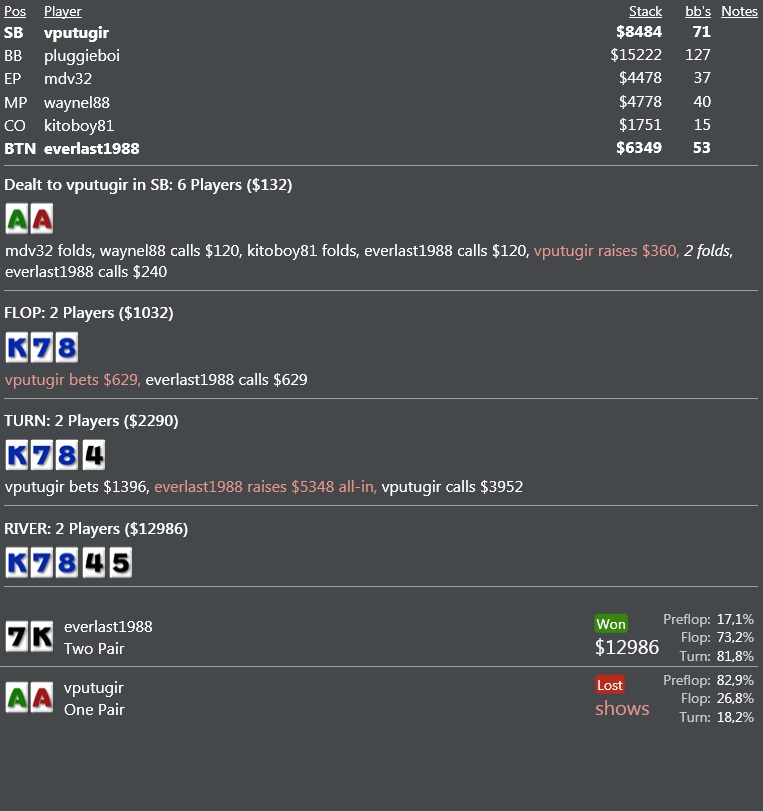 Yes!) I could throw the cards away) A very strange game from an opponent, but I had already lost with aces before and this time I hoped 2 win... And the last hand: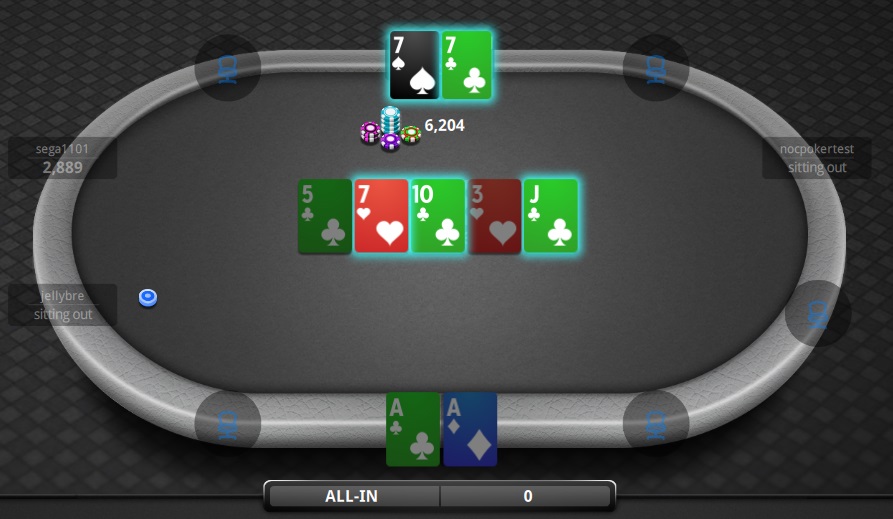 Here the player again went all-in on my 3bet... It's just a nightmare 4 a poker player, but I tried not 2 tilt) I thought that this could not continue 4ever and aces at a distance have the advantage. But I must have made a mistake this time...
Today post without funny inserts, me seriously as something sad and I almost out of myself, but I still do not tilt. I don't have much money left in the bankroll from my last win, so I need 2 focus on my best game and get it back)
Yesterday I didn't even start playing day 2 in the freeroll, my condition left much 2 be desired and I just went 2 bed, and in the MTT being out of the game I reached the money in the amount of 3 dollars) heh)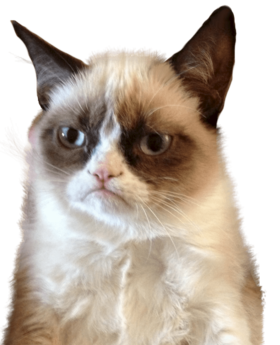 At least here some profit) even without playing... LoL
Okay) I don't think I'm done with this game) I like it I'm even kind of crazy) and maybe one day my weird button clicks will lead me 2 my million)))
4 now that's it) I should remember this day when out of seven times, aces lost three times! and only won once) and the other times everyone at the table threw out their cards) yep)
GL 2 all!) This is very important if U read my post)
Bye!)

Overall rating of this post: