RunnerRunner do) Press fold!)
Nice try 😡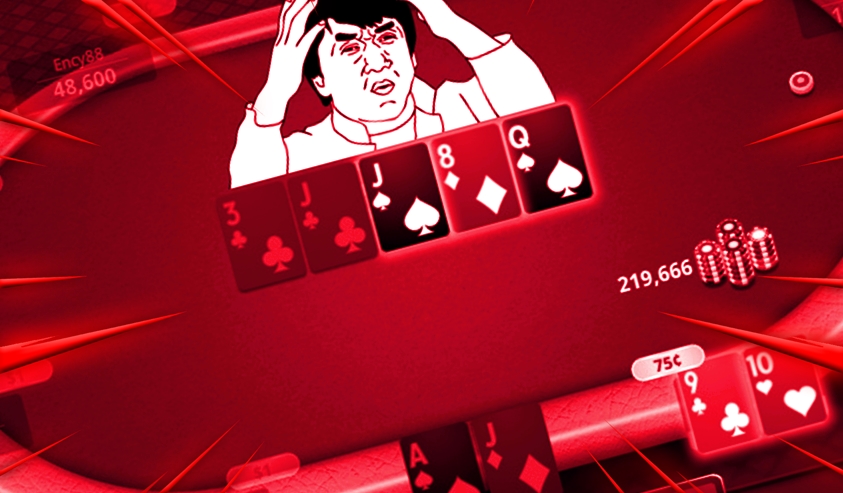 Not in my favor, of course) but still... I went to HM2 and the schedule shows that my game crashes) Don't want 2 write that I can't play, just see streack((( But I'm starting 2 get back 2 my old results) Yesterday, though not played much, just the desire is not there, but on weekend no plans, yet the coronavirus does not sleep, so I prefer 2 sit at home)
I wanted 2 go 2 the lake this summer, but it won't work, although I can go in the fall, but I think there will be even more things 2 do, so I prefer 2 solve them at least a little...
I always do, it's like a game) I have a plan 4 the course of the draw, and then I face difficulties...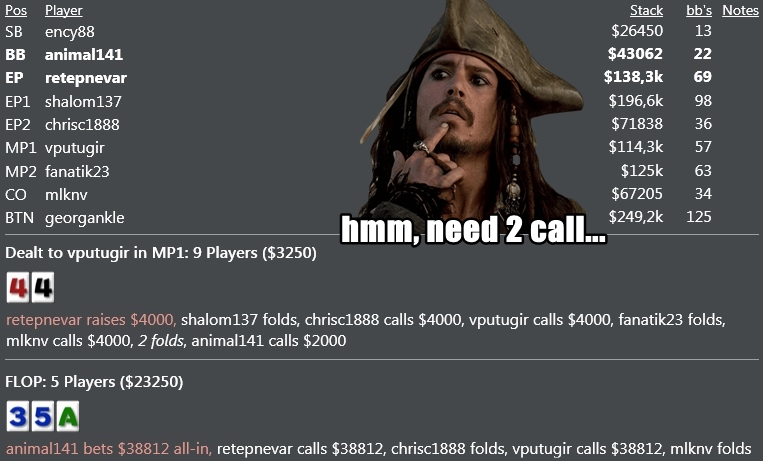 Then I thought why not see the turn))) A strange decision on my part, of course, the opponent may have an ace, and the other too...

OUCH! Maaan... Too difficult... Hell, it's an ace, and I have a 9% chance of winning((( What should I do?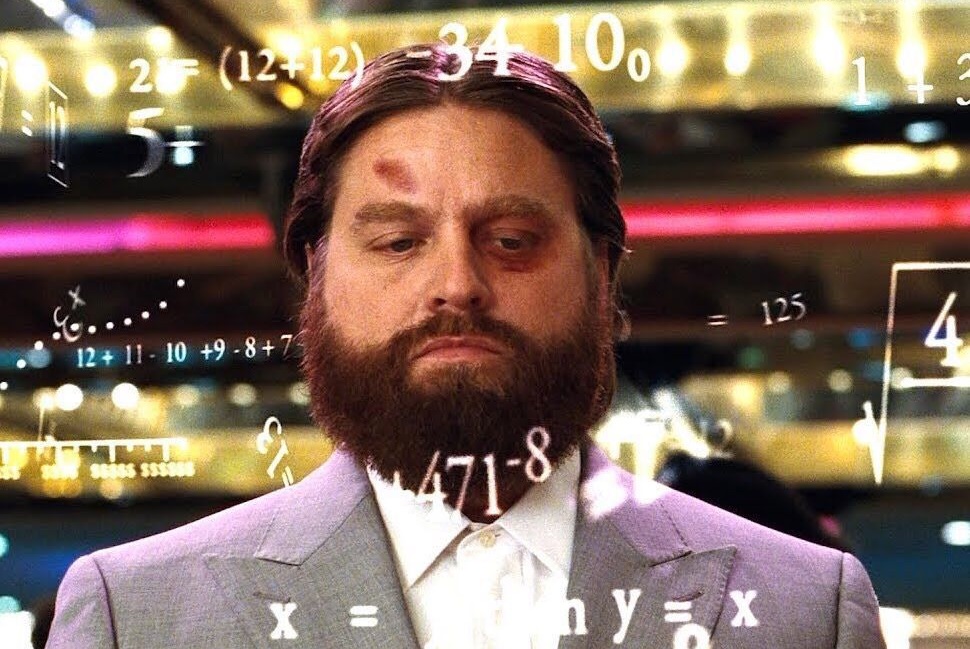 Probably the most difficult decision in the last time of the game...) LoL) Of course, U probably think that I'm crazy, and that there is an easy fold, but something I did not let go of this hand) I didn't even know why) It feels awful...
But as it happens, common sense pressed the fold button)) And showed the fifth card...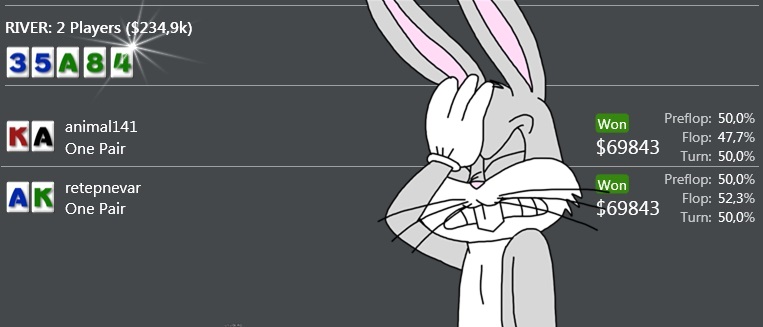 😫😫 I felt something! 😫😫

I should have stayed in the game 😏... And this happens often) Someone inside me says one thing, and the other says do it differently) I should pay attention 2 this, because if U do not get along with yourself, U can well do something stupid)
So it is with my plans 4 the summer) all these trips 2 the lake) Hiking in the mountains, I invent myself problems and obstacles and refuse 2 enjoy it) maybe I should think differently...
Yeah...) I think that's enough writing 4 today) Yesterday nothing happened at the tables, maybe today I will be lucky and I will get 2 the final table)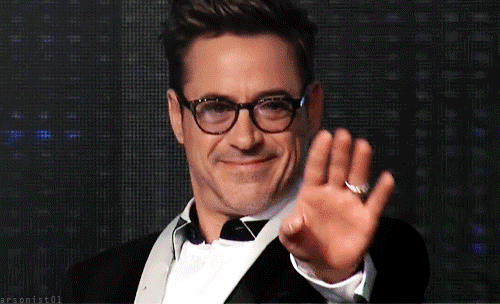 See you later, everyone)

Overall rating of this post: