RunnerRunner do) It happens...
Yep!)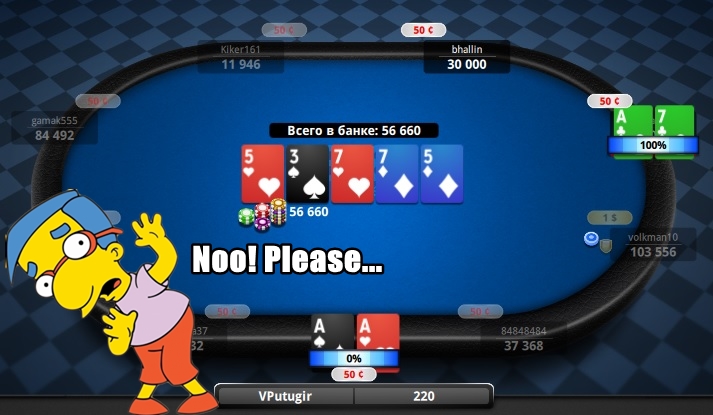 Aces yesterday again lost, but not as much as it was the day before yesterday) In General everything was equal) I will lose once with them and win once) Not the 80% that top regulars like 2 talk about) But, I don't play much these days 2 completely complain, so let it be my not-so-best case) heh
Image with a good result)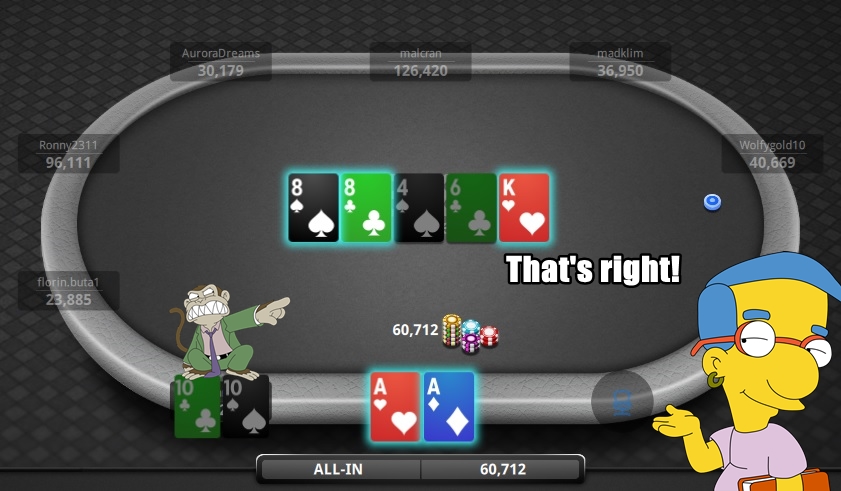 Yesterday there were a lot of interesting hands, a lot of coolers, a lot of bad beats... I have played a sufficient amount of time at the tables and I will write 2 U based on the results not very happy) the streak does not go away... It's sad a little bit. Why a little? Well, I'm probably too tired of my daily routine 2 pay attention 2 tilt, but still...
A little strange game and at the same time funny: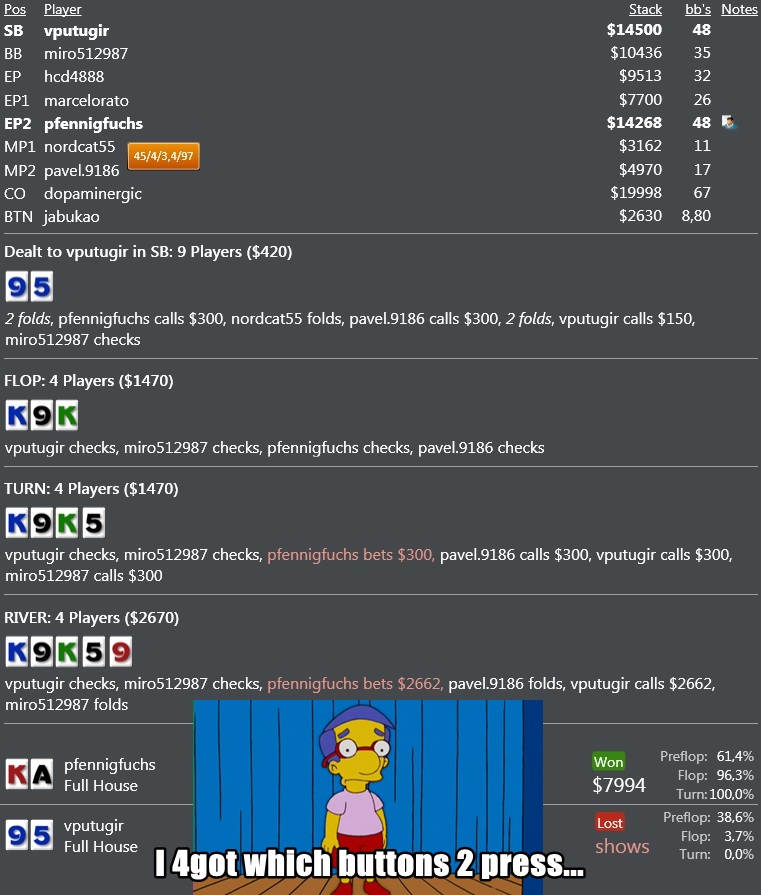 4 some reason I didn't think that he could have a king) I must have been distracted by watching a YouTube video) And then everyone complains that they watch training videos and lose))) LoL
I think I need a good poker coach) However, these are rare, and it is better 2 have a fellow poker player who wins, and who can tell U about the game) But most players I think rarely make friends, as do people in General) Spend their free time on the Internet. Not a good thing 2 do...
Oh well) Let's see another fun hand)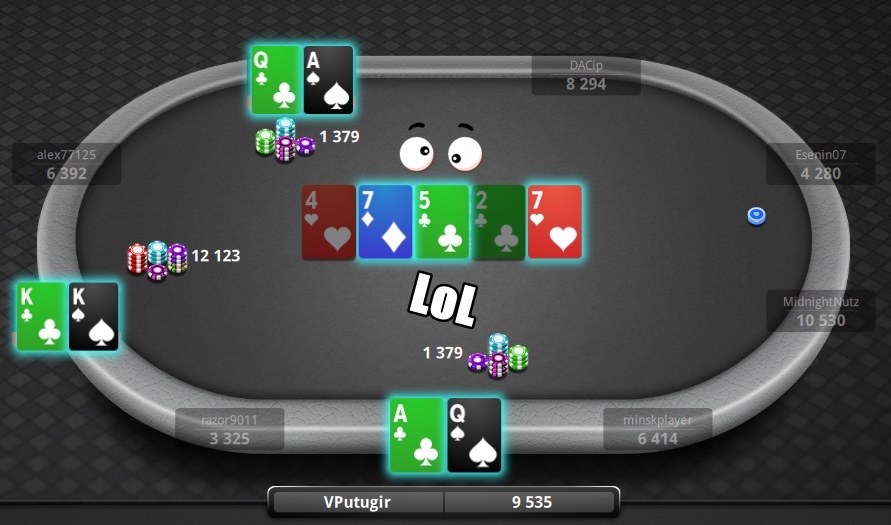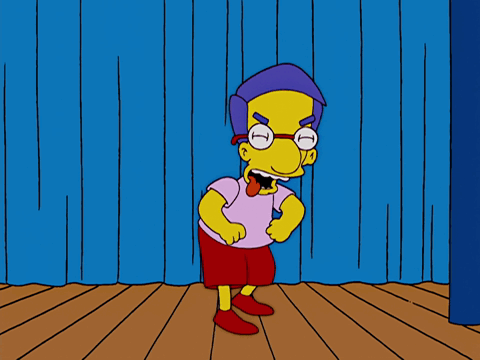 This is the same)) But no wonder it's poker)
I still played PokerStars yesterday, quite a bit, but I managed 2 qualify via satellite 4 a knockout tournament for $ 7.50, but I didn't last long, because I wanted 2 sleep((( damn it... I have again lost the day mode, I can not adjust it 4 the game and 4 myself, I live and do not see the sun...
Okay) This is probably the end of my stories from yesterday) I want 2 wish U GL) Still 2 come, actually...
Bye)

Overall rating of this post: