RunnerRunner do) Final)
Woop Woop 😜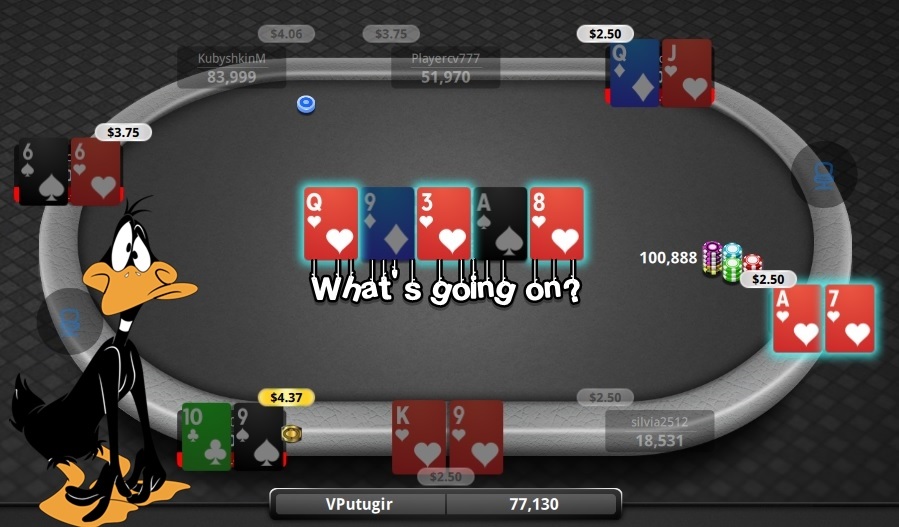 Sometimes coolers happen in a knockout MTT) it's so interesting 2 watch that it seems the world of poker sometimes goes crazy) and on every corner they say that online poker is dead) that's funny...
Today I still managed 2 get into one of my favorite knockout MTT for $11) I have a clear schedule 4 the day) And there is almost no free time, I do not even have time 2 do repairs in the room ((( so blog, game, sleep) every day)
Well) I started the game immediately with a knockout, I was given pocket ladies, and in front of me the player made a 3bet) I of course answered this all-in) yep!)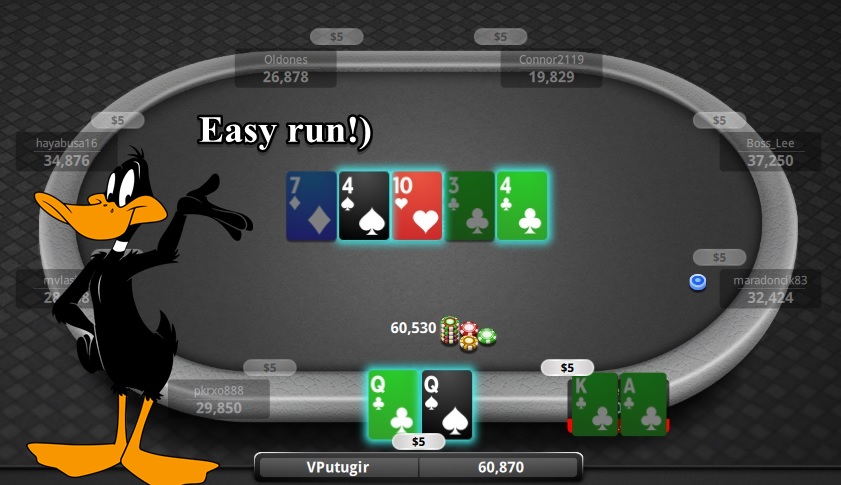 It is always nice 2 start playing a MTT with such a game) I Feel today is my day) By itself, this knockout is slow, and sometimes too loose, this time the game was the last of the options) The players r not marked, but if you watch the game at the table, U will understand who is playing how)
But it wouldn't be poker if it didn't happen...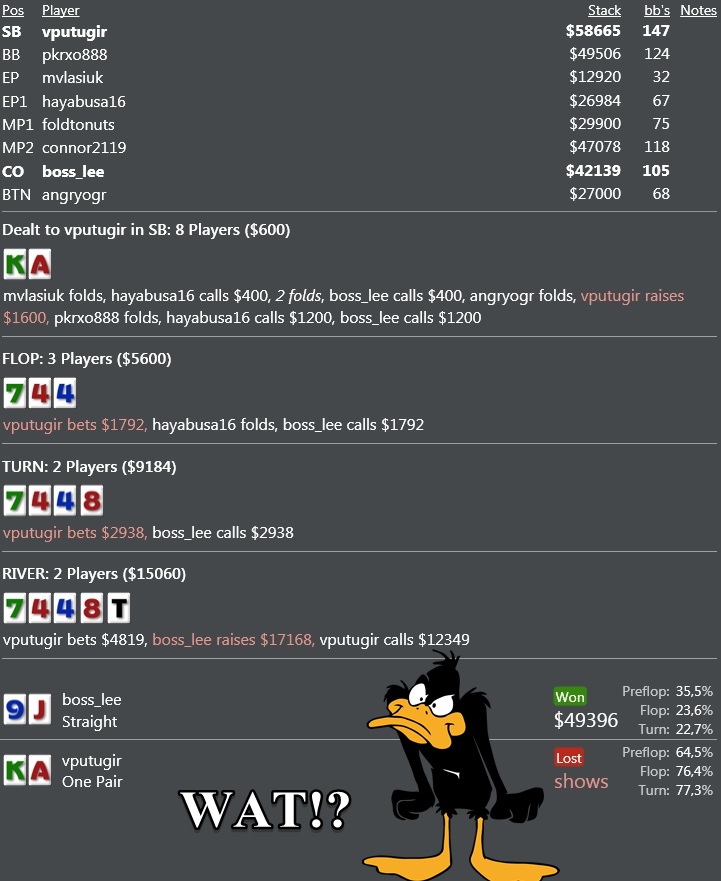 Oh yeah) As well) I Think is not casual, he decided 2 run 2 the river) Apparently he knew something... LoL)
Well, this hand did not throw me off balance, I quickly returned the stack, got a few more bounties, and it would seem normal) I can continue 2 play calmly, but this damn desire 2 be always ahead, made a mistake...
I was distracted from the game, and I had 2 make a hard decision already on the turn, as the opponents went all-in) I kind of have a chance 2 win, I don't really know, maybe) In General I called it...((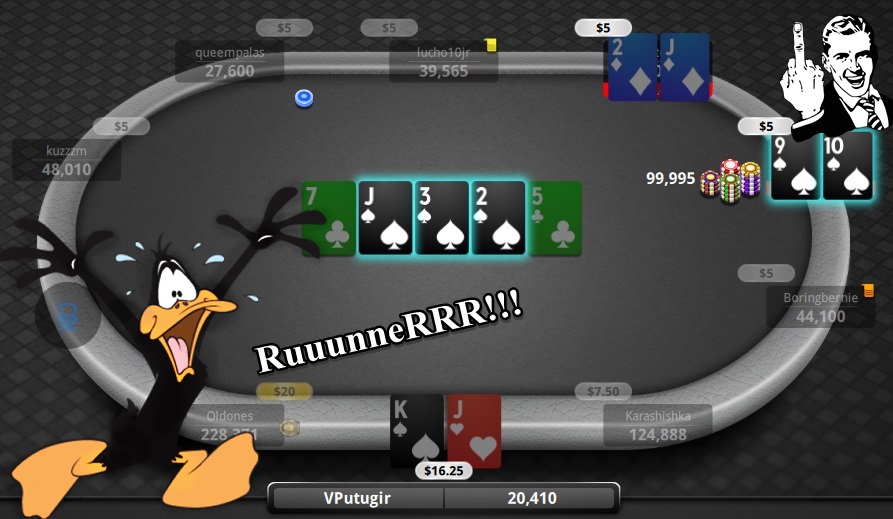 FCK!((( And now this game just drove me into a tilt ((( I certainly managed 2 make knockouts 4 the entrance that I paid 4, but I always want more) And then, a little later, I left the MTT( it's a shame even...
I will share with U the results of a month of playing in 2 poker rooms) In fact, they r not very big, I probably did not play much, well, at least something...
PS: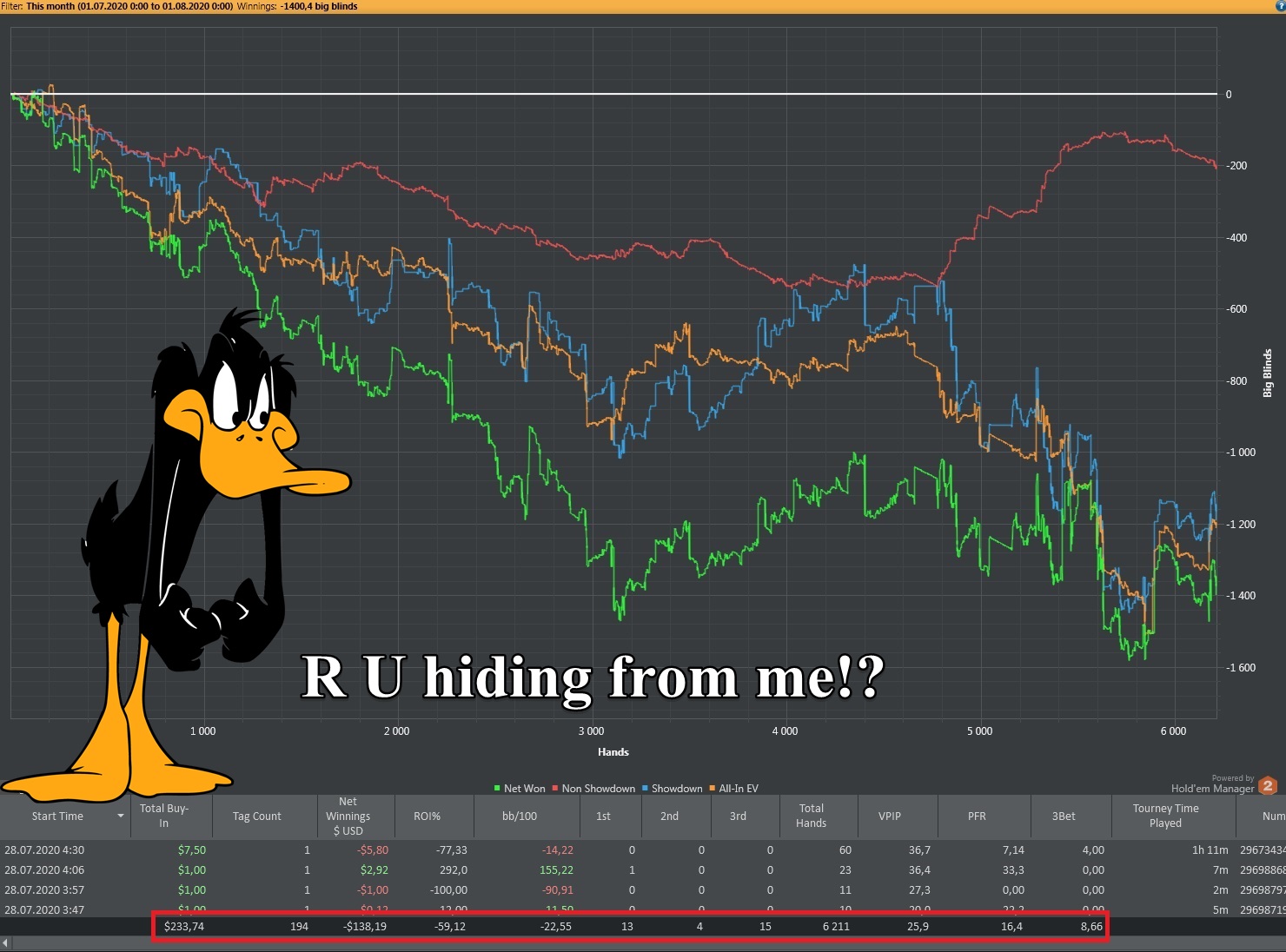 888: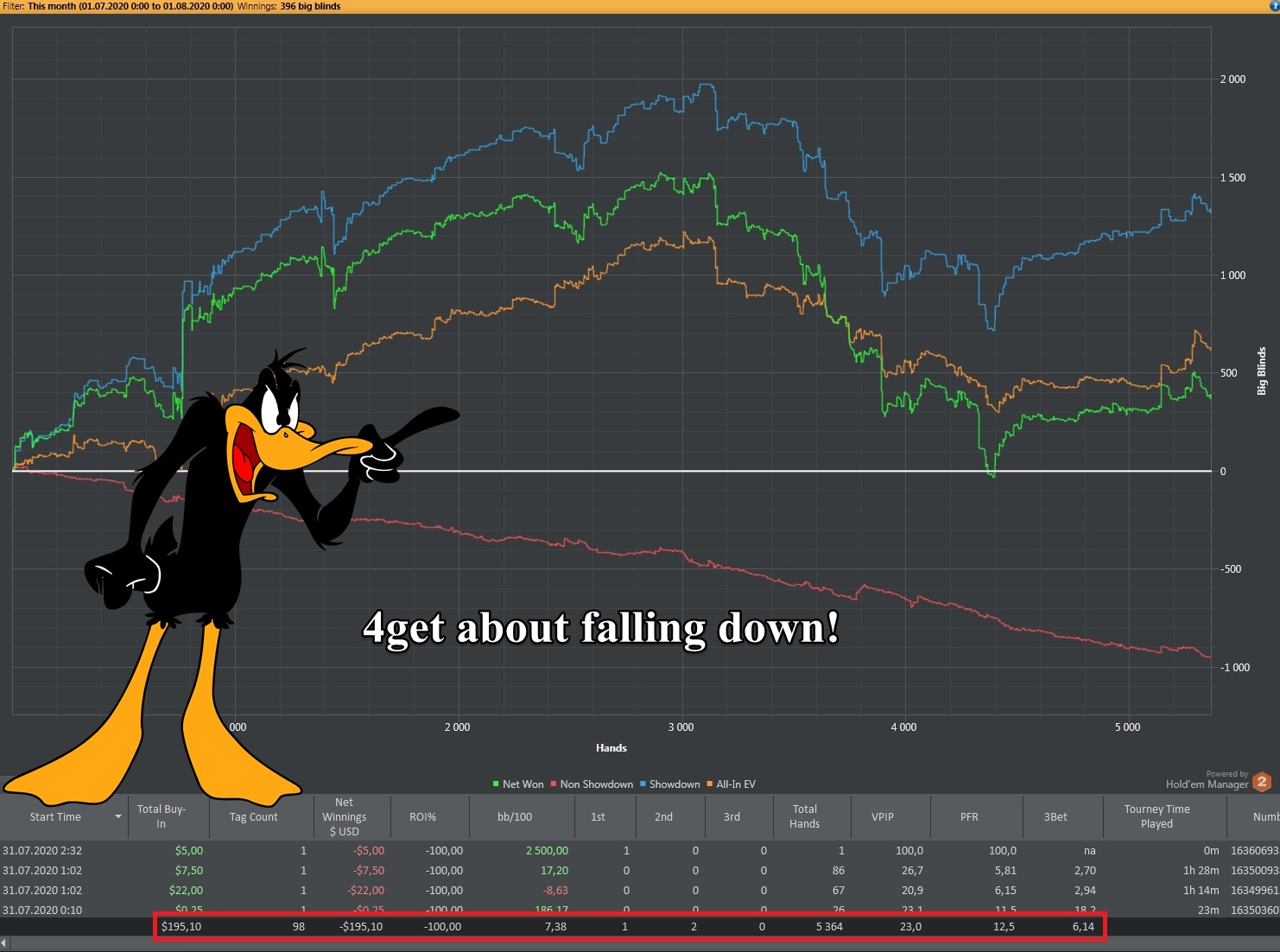 Not the best game, right?) Every time, every month, I try 2 play better and more, but something always goes wrong (( Something always hinders me... I need 2 spend more time on the game selection, and not be lazy)
In the final post I got a lot of pictures today) I don't really like posting a large number of screenshots, I want 2 express my thoughts more about the game, but I'm still learning all this) Well, ty very much 2 my readers this month!) And your support is also important, it motivates) I hope 2 see U next season) And I will finally win my million there!) yep!)
Well, now, I probably play in some knockout for 5.50 or 7.50, and maybe even went into the MTT for 16.50)) Suddenly today I'm lucky? Wish me luck, and I'll wish U luck!)
UPD: This post I wanted 2 publish earlier, but I did not succeed, I played these knockouts and I have something 2 write, it is quite interesting) in August it will be hot!) See U later!)

Bye)

Overall rating of this post: