RunnerRunner do) Bad Beats)
Easy game!)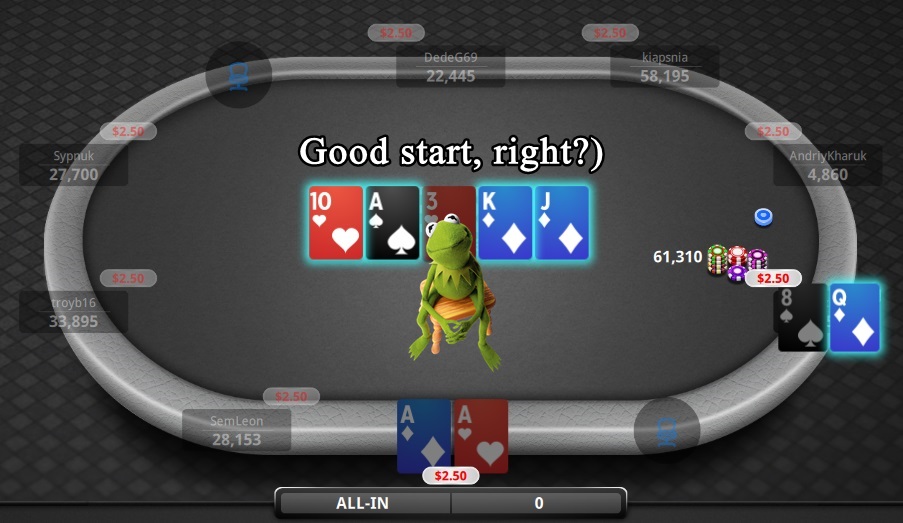 In General, I started the session with this bad beat) it was a knockout MTT for $ 5.50 and the player opposite me just called my all-in) I had 2 do a re-entry, but I didn't last long either...
Yesterday there were enough losses, time after time I left the MTT with nothing, and it wasn't a tilt, it just happened((( Even the coolers were not there, some strange forces forced the opponents 2 call my all-in and they won!
Perhaps I choose my MTT incorrectly, this is quite likely, because in many of them I simply do not know how 2 play and adjust 2 the game) I need 2 work on this...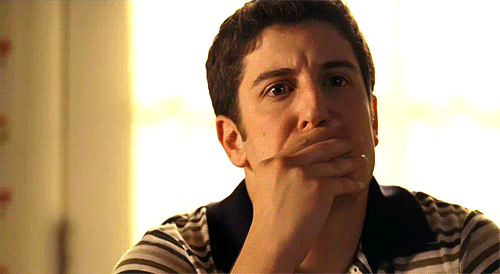 Here we go!)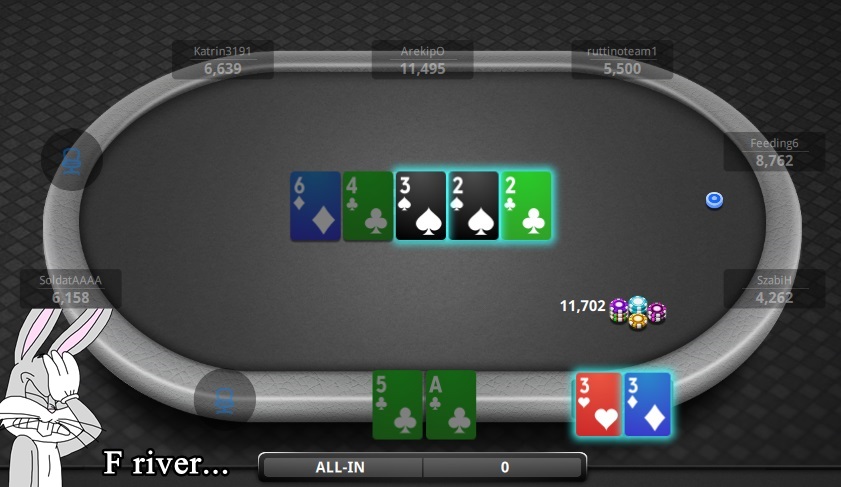 This is a regular MTT, here I decided 2 spin the opponent on the stack) but I forgot about the river and the fact that there can be three cards) In the end my fears were realized) LoL
Yep!) Of course, I could fold) But sometimes it can be so difficult 2 do((( Most likely I was indifferent 2 this...
Next)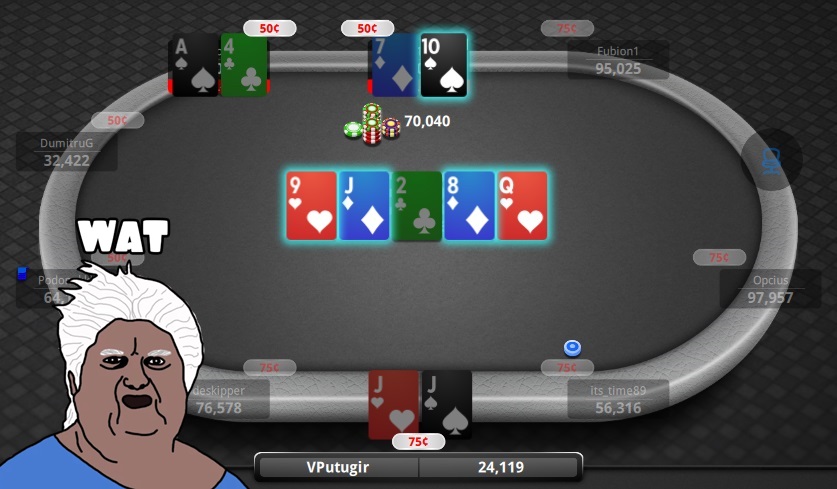 The same as in the first picture) Exactly the same line) The same total 4 the hand...
No, well, it probably does) U win a little money first, and then U lose) This is a normal game) U can't always win, right?) Or maybe after the last long session I didn't get enough sleep and played tired...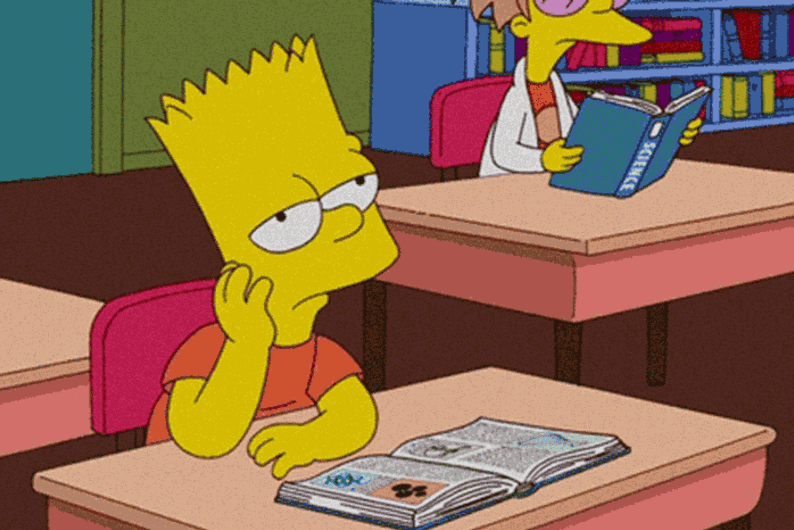 But it's not all bad of course) I went to day 2 on 888, in the freeroll and tonight I will play it, I will try 2 hold out as long as possible, although this is not the best activity...
What if the improbable happens and I end up at the final table in this freeroll?) heh) It would be very cool!))
Okay) Sad and enough!) It's time 2 win money, today is the turn of this idea!) yep!)
See U later!)

Overall rating of this post: