Regulars' opinion on why famous streamers left PokerStars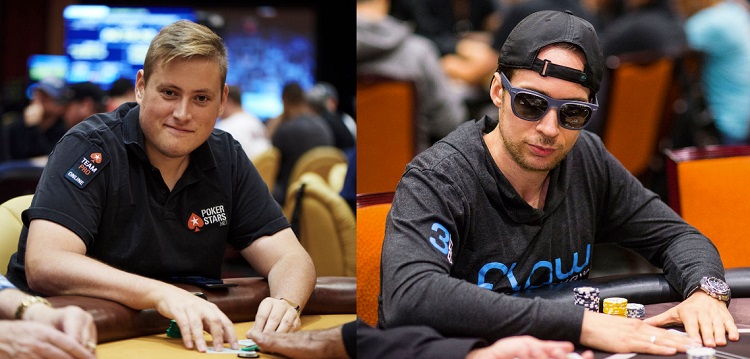 Recently, two popular poker streamers, Jeff Gross and Jamie Staples, left Team PokerStars one after the other in less than 24 hours.
In 2015, a young streamer Jamie Staples joined the PokerStars Team. For a guy, it was a life-changing event. For several months, Jamie was in the Friend of PokerStars status, and by the end of 2015, he became a full-fledged member of Team PokerStars Online Pro.
Read also: Current star codes PokerStars 2019
Jeff Gross joined the PokerStars Team in the summer of 2017. At that time he was already known successful player in both live tournaments and on the Internet. His offline achievements exceeded $3 200 000, and online results reached the mark of $1 400 000.
Regular players from the 2+2 forum have some speculations on reasons the streamers left PokerStars team, for example:
Just a guess but I think they are leaving because of the Run It Once Poker streamer benefits.
Jaime doesn't really stream a whole lot these days anyway. Stars couldn't have been happy about sponsoring a Twitch steamer who rarely plays. Be interesting to see what he does now though. He'll have to either stream more or play more without the Stars money coming in. Kinda get the feeling he's not really into it anymore though.
I think Jaime is hoping to get on team partypoker and get paid more.
Two options:

Stars reduced pro benefits to which other pro's agreed but Jaime and Jeff didn't think it was worth it anymore.
Stars fired them but allowed them the graceful way out by letting them claim initiative.
Why pay Jaime and Jeff when you have Lex…
Bet they didn't renew Jeff for that solver he was using, you can blatantly see him using it during tournaments and many people were banned from stars for using it. He got away with it because he put it on a separate computer, so stars couldn't prove it. It did pop up during one of his streams though and there was a public outcry to ban him for life then.
Most likely let go because Lex is a much more consistent and bigger streamer. You also have guys like Spraggy and Easywithaces who stream almost every day on the Pokerstars channel.

Gross and Jaime have been quite sporadic with their streaming so Stars didn't see any value in keeping them. Jaime has also been on the decline in viewership for quite some time.

Cardmates journalist, news editor and translator since 2018. Specialization: poker news and review of events.