RB Leipzig strike lucky in the Champions league last night, but I miss out.
Part of my personal mission for writing these blog posts is to be as honest as possible with the reader (and in all honesty with myself) and as hard as it can be sometimes to share the near misses compared to heartening the winning big stories, I will swallow my pride and write in the benefit of creating this post.

There can be such a fine line between success and failure when it comes to betting can't there?
I narrowly missed out on winning £105 when I put an £8 bet on RB Leipzig to beat Atletico Madrid 2-1 last night (correct score) cashing out to early with just five minutes to go...before Leipzig's substitute Adams' scored a deflected shot for RB Leipzig to get the winner with just a few minutes to go... and it would have been the goal I needed to win the bet.
Betting on football can be a cruel game sometimes. In fact, betting in general can be, especially if you are hesitant, and winning and losing money can come down to very narrow margins a lot of the time! I bottled it at the last minute.
Fair play to RB Leipzig though in the football side of things, who's first ever entry into the knockout rounds of the Champions League competition ended in success.
I was convinced Leipzig would beat Athletico Madrid with this score. Of course you can never be sure about anything, but I had a sixth sense about this one. Also, as a Liverpool fan I really wanted Leipzig to 'get one over Athletico' as well, after their antics against the Reds in the last round of this year's competition, although that feels like a life time ago given we've had a pandemic and lockdown since then! So this bet was slightly emotional charged. Atletico Madrid really didn't deserve to go much further than this stage and were incredibly lucky against Liverpool. Good to see the smug smile wiped off Simeone's face.
In terms of betting, I confident about putting in the correct score for this game and I even reckoned it would happen in the fashion that Leipzig would score a late winner, as it did! I actually fell asleep after the first half and I really wish I slept the whole way through the rest of the match now as I would have very luckily won this incredible bet, (at 12-1) but instead when I looked at my account, I got cold feet and cashed it out, getting back the £9 stake I put on when it was 1-1 with about five minutes to go. What would you have done?

What a stupid move this was! A mere 3 minutes later, to my horror, Leipzig made it 2-1 with two minutes to go. Typical! Then, just to rub salt in to the wound, I also noticed another bet I cashed for (a five match accumulator) and all the results for this one had come through as well with a what-would-have-been win of £50. So altogether I missed out on £140 last night and it made me wonder about what could have been... 'Oh the fine lines that exist in football betting!' Football bets are my cryptonite. Future tip to myself and anyone else reading: My advice is, when you go for a correct score you should just leave it otherwise you could end up on the disappointing losing end like me. Smack to the head! As the late Homer Simpson said: "Doh!" Either that or just don't bet on the football.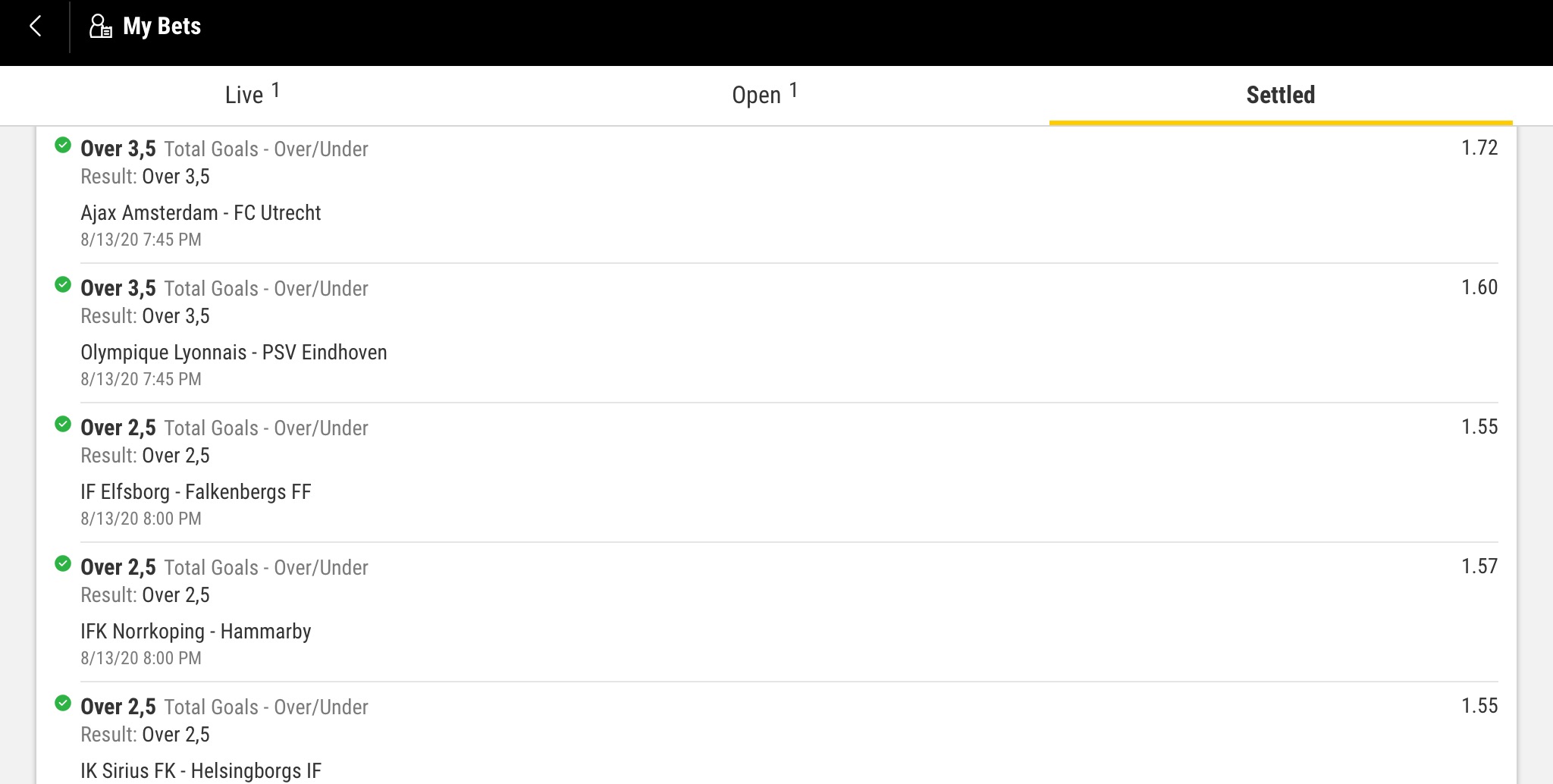 What will I do now?
Play poker with great caution and a bit tighter to win a bit of this money 'I could have won' back!
Thank you for reading and good luck to you all in your poker and betting ventures!
Overall rating of this post:
I have been playing poker for about 15 years. I play online currently and I've played poker in casinos, card rooms, local games and with friends. I play NL hold'em tournaments and cash games and can also play Pot Limit Omaha, a game I also love.