Psychology in poker: procrastination and fear of losing. Part 3.
Hi, Guys!
I think that people in poker are divided into two categories: that are not afraid and do a deposit in a poker room without any thinking and that procrastinate and afraid to lose their money.
The first category is the most common. People think they can win a lot in poker, and don't think they can lose in poker.
But today I want to talk about the second category of people: the procrastinators. I think there are fewer people in this category. I don't know why. Is it because we write a little about ourselves? Why do I write "we"? Because I am a procrastinator.
We read a lot about people that lost a lot in poker or a little bit, but they lost first deposit, second deposit, etc. Then they write that poker is a casino and go away. But we don't read about procrastinators because they don't write about themselves. They don't have anything to say about their play, because they don't play a lot.
And so I'm a procrastinator...
I play freerolls a lot but I can't bring myself to play more cash games. I'm afraid to make a deposit and want to build my starting bankroll in freerolls. I feel like until my bankroll is big enough, I won't be able to play cash games.
This doesn't stand up to any criticism when I look at my results. I play pretty well. I'm not a pro player and I should learn a lot but I can play without losing.
For example, my first win in freerolls on CoinPoker was increased three times by me in a short time. Maybe I was lucky (It's another cognitive distortion called "disqualifying the positive". I wrote about other distortions in the previous two posts.) but I played well and did that.
There is my graph of the bankroll on CoinPoker: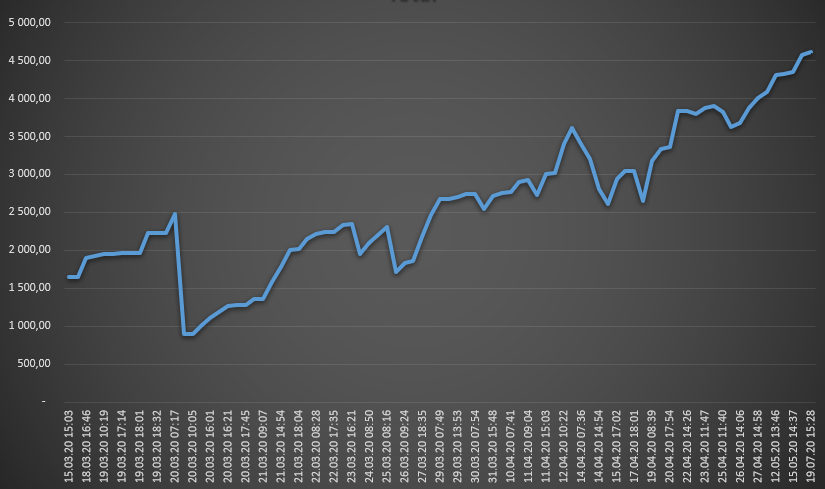 I won my first prize in freerolls on CoinPoker equals 1650 CHP (they use a cryptocurrency in the room for playing). I started playing cash immediately after this win. Soon after a series of successful sessions, I lost most of my bankroll. Then I turned on all of my defensive systems. How you can see I can play well and increase my bankroll.
But what prevents me to play more? It's fear of losing. I think it's from my childhood. I grew up a perfectionist who is afraid of mistakes. I've always had to get the highest marks. I remember how I didn't want to go home because I got four out of five points. I'm always fear to lose.
You can say that poker isn't for me. But I'll say that it's better to be a procrastinator and slowly move toward purpose than to thoughtlessly lose all your savings. I'm not just standing still. I am studying theory and improving my understanding of poker.
I wrote earlier that I'm reading a book on psychology. It has advice on how you can stop procrastinating. In next my posts I'll consider methods given in the book.
Overall rating of this post:
I play freerolls, save up start bankroll, want to play cash games, and dream to raise by the stakes.