Post №9 NHL+NBA. Betting 2 games
Hello!
Someone is trying to destroy my motivation to make high-quality predictions. I think I am stronger than this and I can overcome this challenge.

NHL
Tampa Bay Lightning - Columbus Blue Jackets
Series score 0:0 (Series up to 4 wins). Play-off. Round of 16.
In the first game my choice under 5.5.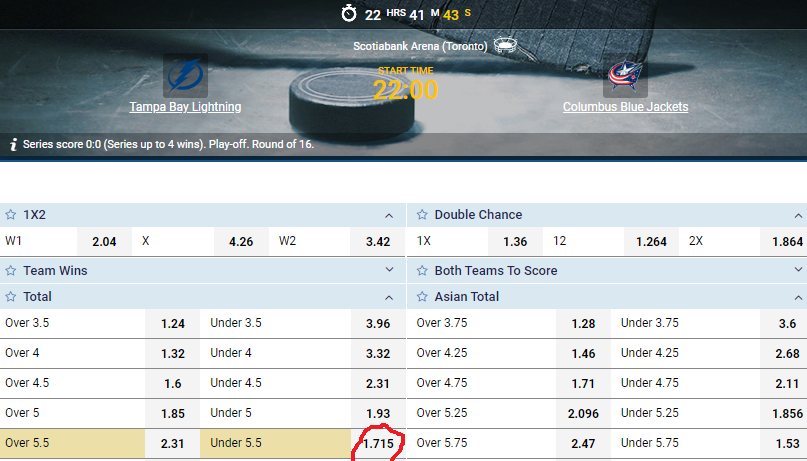 NBA
Milwaukee Bucks - Toronto Raptors
I think Toronto Raptors will not lose more than 7.5 points.
In the second game, I like the bet on Handicap of 7.5 points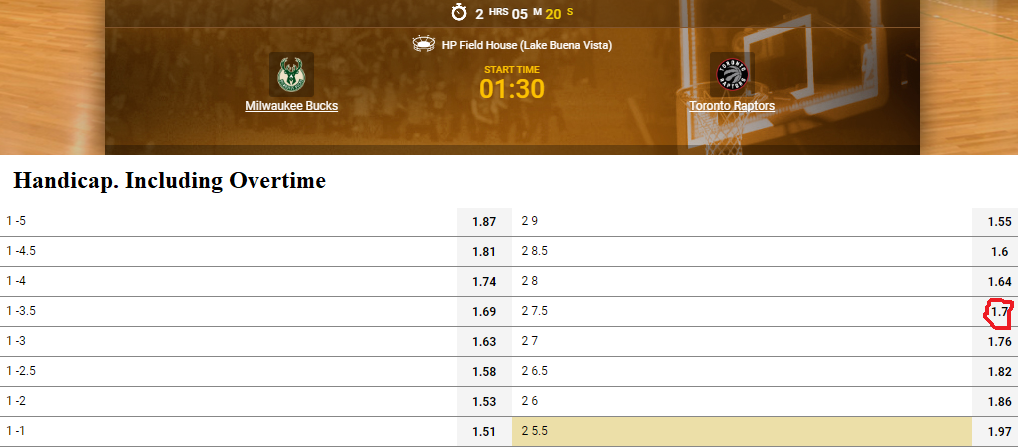 Interesting from wikipedia.

In 2019, the Toronto Raptors earned their first championship by defeating the Warriors 4–2, with Leonard being named Finals MVP. In doing so, the Raptors became the first non-American team to win the NBA title (and the Larry O'Brien Championship Trophy) and the first non-American team to win a championship in any of the four major North American.

Results for yesterday.
Тoronto Maple Leafs - Columbus Blue Jackets 0:3 (WIN)
Los Angeles Clippers - Brooklyn Nets 120:129 (WIN)
NHL Goals Of The Week
Good luck everyone and win.

Overall rating of this post: