Post №7 NHL. Betting 2 games
Hello!
Today I spent time on poker, betting and reading your posts.
I chose two games for betting. It's a very difficult choice and I'm not 100% sure about them.
Standings at the moment.

1) Tampa Bay Lightning - Philadelphia Flyers
Qualification Round. Round Robin.
In the first game my choice under 6. I usually take 5.5, but not this time, very strong teams.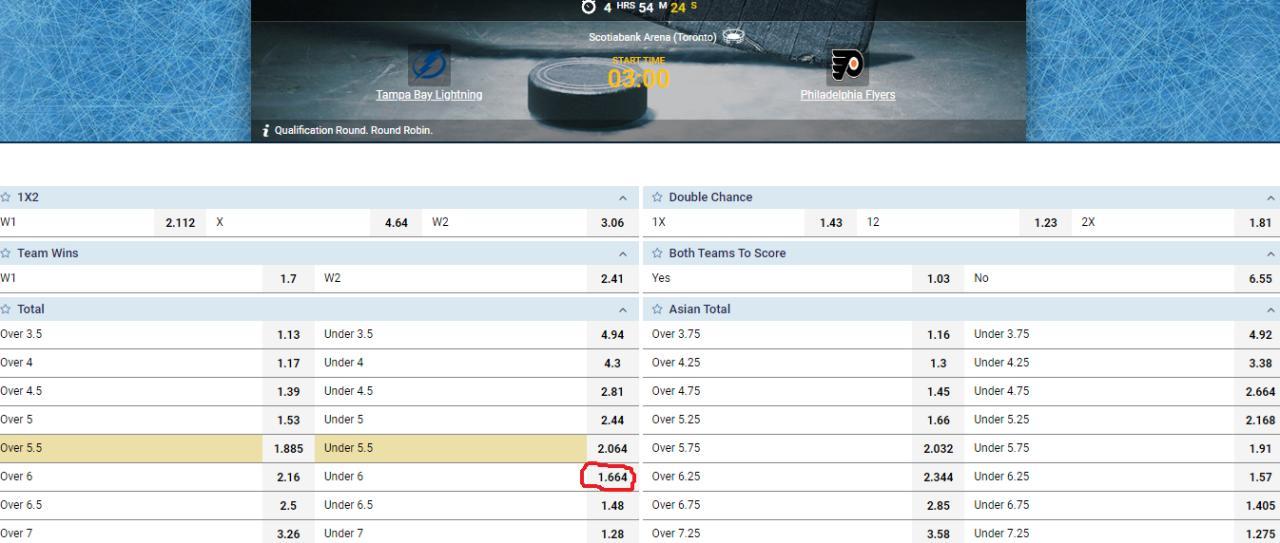 2) Washington Capitals - Boston Bruins
Qualification Round. Round Robin.
Personal meetings. last 6 games.

This is a very important game for both teams.

In the second game I choose Washington Capitals handicap 0.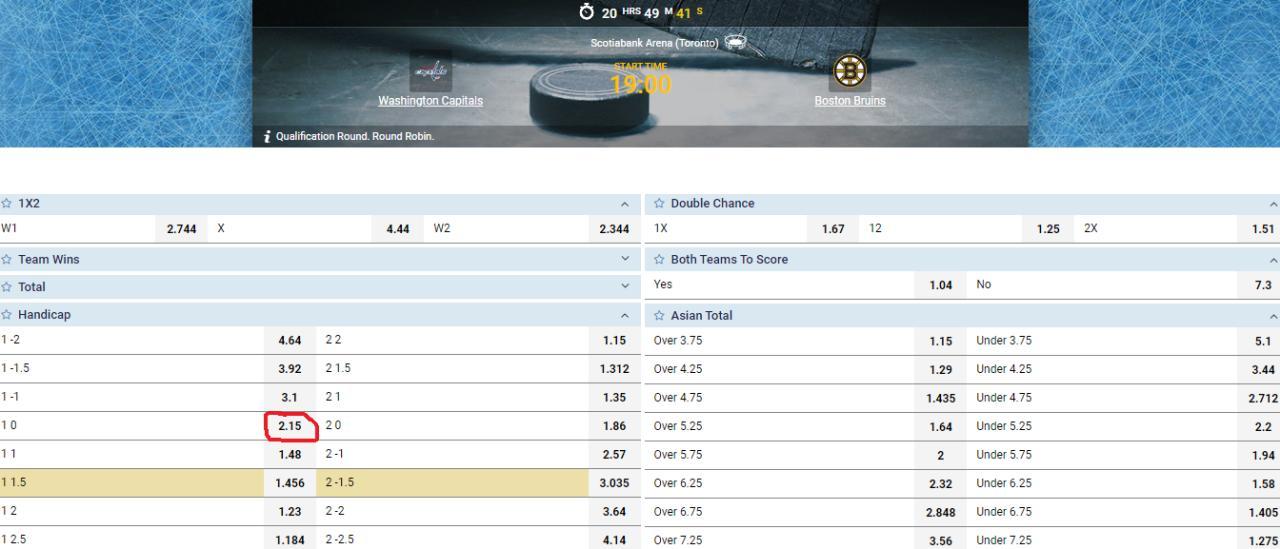 looked that today in the NBA.
I think Indiana Pacers will create problems Los Angeles Lakers. I like the bet on Handicap of 7.5 points
Phoenix Suns wins up against Miami Heat.
I do not recommend betting on basketball yet.
Results for yesterday.
Chicago Blackhawks - Edmonton Oilers 3:2
Chicago Blackhawks handicap 0 (WIN)
Over 5.5 (LOSE)
You shouldn't choose two bets on one game))
Good luck everyone and win.

Overall rating of this post: