Post №5 NHL. Betting. 1 game
Hello!
Today, the weather was great . I had a good time with my family in the park.
I didn't have time for analytics, so there will be one game today.
Interesting fact.
Daniel Negreanu, a Canadian poker pro who lives in Vegas, is one of the team's 75 founders.

Qualification Round. Round Robin.
St. Louis Blues - Vegas Golden Knights
After the resumption of the nhl Vegas Golden Knights won 2 games, St. Louis Blues lost 2 games.
I prefer Vegas Golden Knights handicap 0.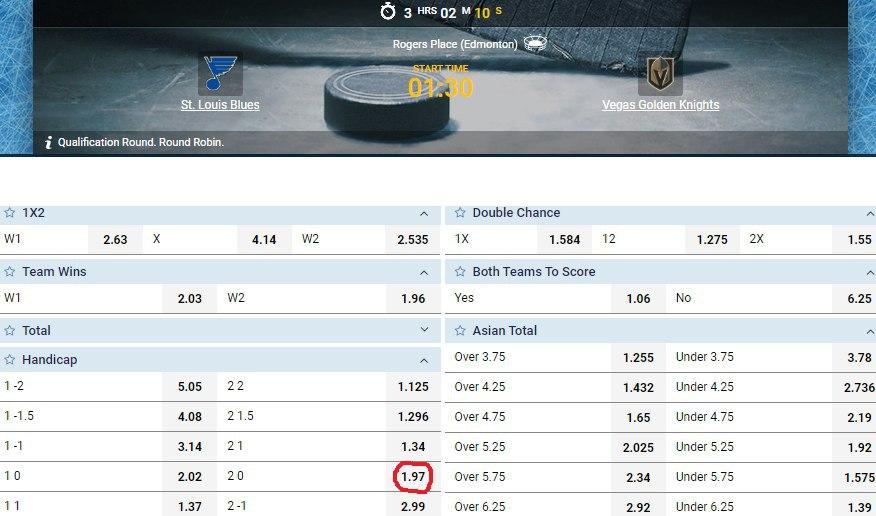 Results for yesterday.
Boston Bruins - Tampa Bay Lightning 2:3 (WIN)
Dallas Stars - Colorado Avalanche 0:4 (WIN)
Goodbye:)

Overall rating of this post: