Post №35 Football. Betting 3 games
Hello friends.
Today is the Champions League, the second round. Which game do you think will have the biggest surprise?
Atalanta-Ajax
The first game I chose. Two teams that score a lot. I think total over 2.5 is real, but they give a small odds equal to 1.3. Made changes to the forecast.
In the first game I choose total goals under 4.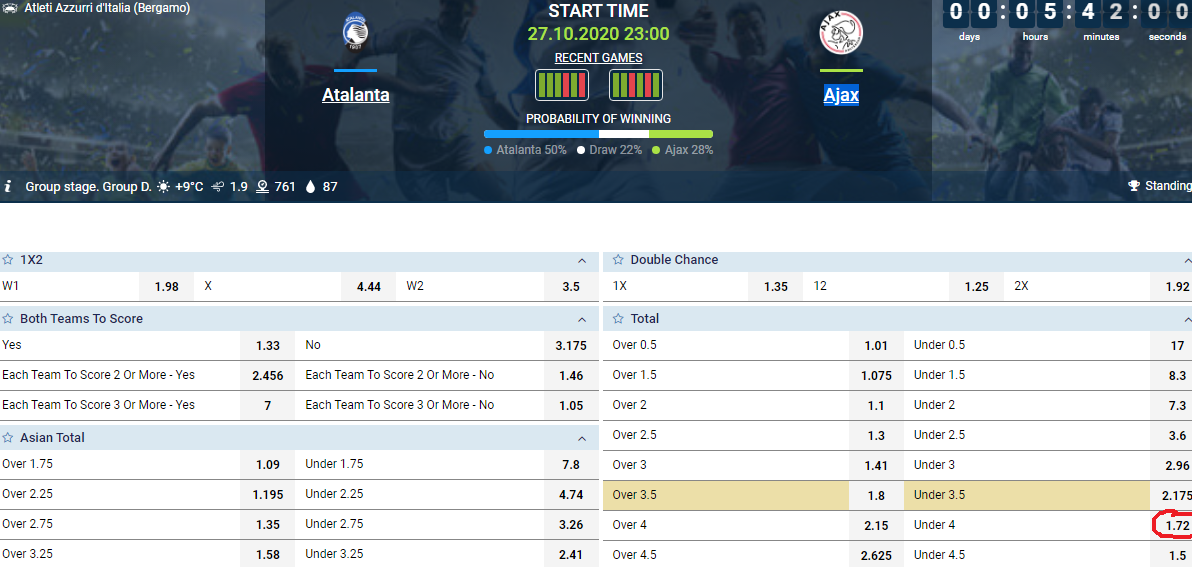 Atletico Madrid-Red Bull Salzburg
"Atletico Madrid" suffered a major defeat in the first round from the champion, you cannot lose points, today they will only play to win.
In the second game I choose "Atletico Madrid".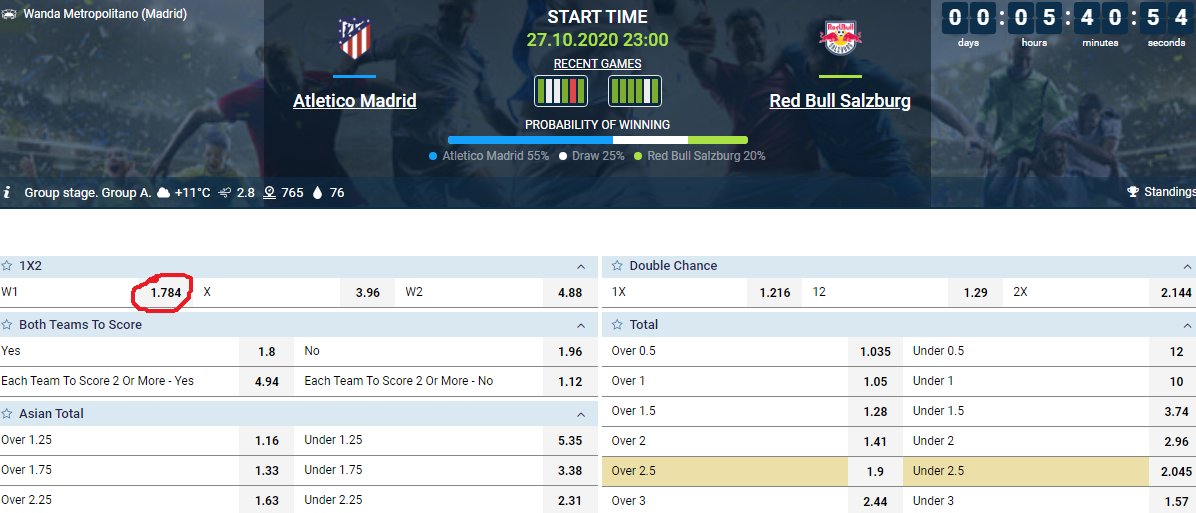 Borussia Monchengladbach-Real Madrid
"Real Madrid" unexpectedly lost in the first round. They have an excellent coefficient, almost 2.
In the third game I choose "Real Madrid ".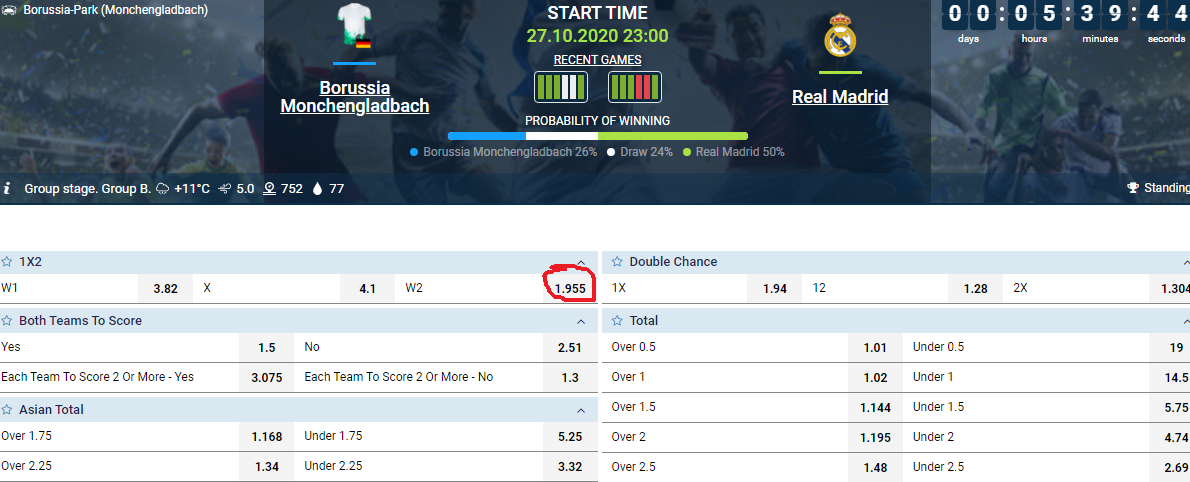 I made notes on the teams that are likely to win today. I missed the game "Shakhtar Donetsk". I believe in their victory. I think both will score in this game.


Results for yesterday.
Burnley-Tottenham Hotspur 0:1 (WIN)
Milan-Roma 3:3 (WIN) (14 minutes, the score is 1: 1, just fine.)
///
Thanks for taking the time to my blog.
Good luck everyone and win.

Overall rating of this post: