Post №25 NBA. Betting. 1 game
Hello friends.
Series score 2-1 in favor Los "Angeles Lakers".
"Miami Heat" plays at home and I see their potential to win. Their victory is estimated by a high coefficient, you can take it with insurance.
I choose "Miami Heat" handicap 7.5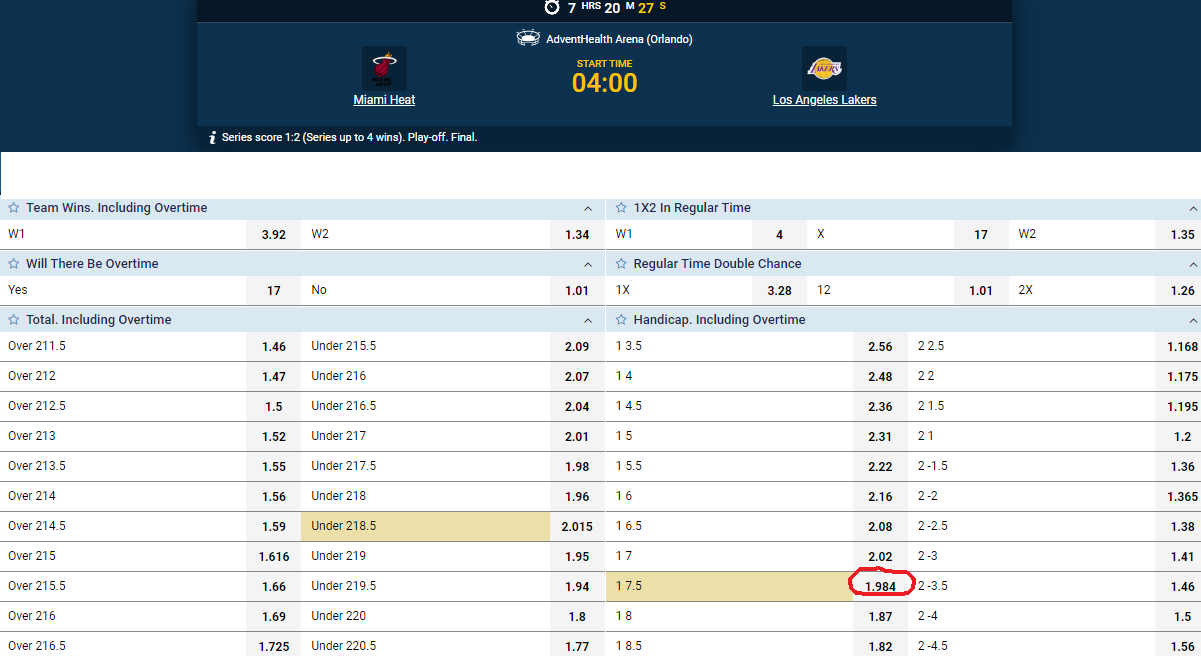 Thanks for taking the time to my blog.
Good luck everyone and win.

Overall rating of this post: