Post №22 Football+NHL+NBA. Betting 3 games
Hello!
Football
Real Betis-Real Madrid
First game Real Madrid, ended 0:0. Real Betis He won two victories, while not conceding a single goal. Statistics speak not in favor of Real Madrid, while they are given excellent odds and are considered the favorite. In La Liga, such odds to win Real Madrid are rarely seen.
In the first game i choice Real Madrid.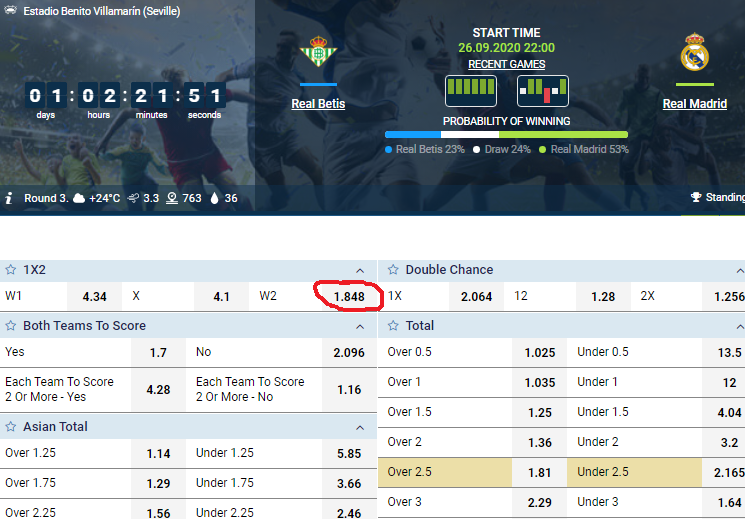 NHL
Dallas Stars-Tampa Bay Lightning
In the last game, the teams scored 7 goals, which was not the case before. This time they will play the usual hockey and the total goals will be less than 5.5.
In the second game my choice under 5.5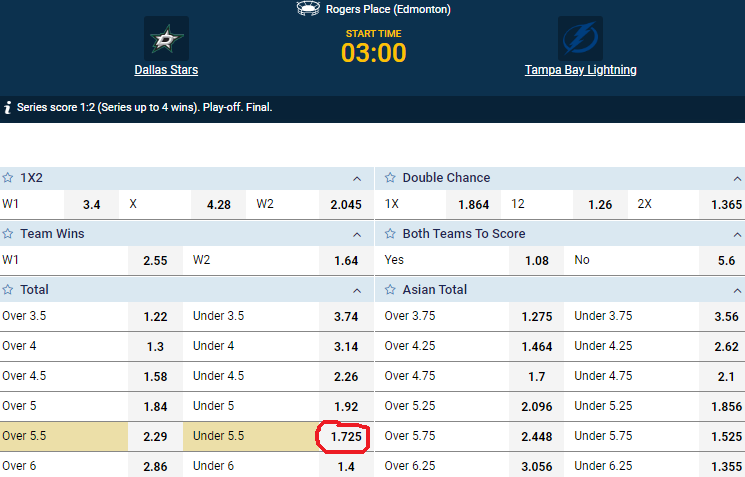 NBA
Boston Celtics-Miami Heat
Series score 1:3 (Series up to 4 wins). Play-off. Round of 4.
I do not think that Miami Heat will lose big, so the forecast can be insured.
In the third game I choose handicap Miami Heat 5.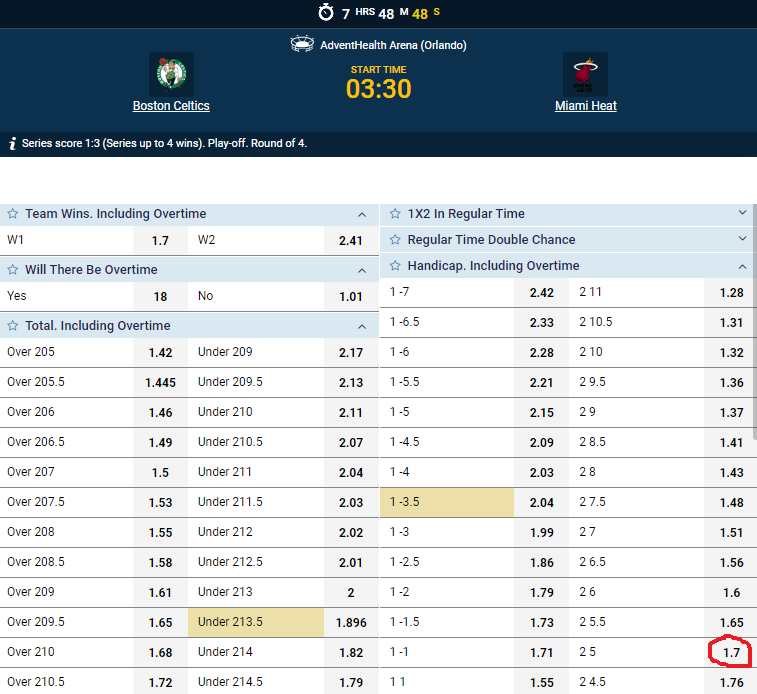 Results for yesterday.
Bayern Munich-Sevilla 1:1 (2:1) (LOSE)
Bayern Munich could not win in regulation time and disappointed me.
Thanks for taking the time to my blog.
Good luck everyone and win.

Overall rating of this post: