Post №19 NHL. Betting 2 games
Hello!
For certain reasons, I did not make sports predictions. It's time to do what I'm good at. Today I have prepared a prediction for the games where the teams have equal chances. One thing I know for sure, tonight we will find out two teams that will advance to the next round. Do you know why? In both games, series score 3:3 , series up to 4 wins.
NHL
1) Colorado Avalanche - Dallas Stars
Both teams show excellent play. They score a lot. Dallas Stars had an advantage in Serie 3:1. Colorado Avalanche managed to win two wins in the last games and equalize the score, I think they have a better chance of reaching the next round.
In the first game I choose Colorado Avalanche handicap 0.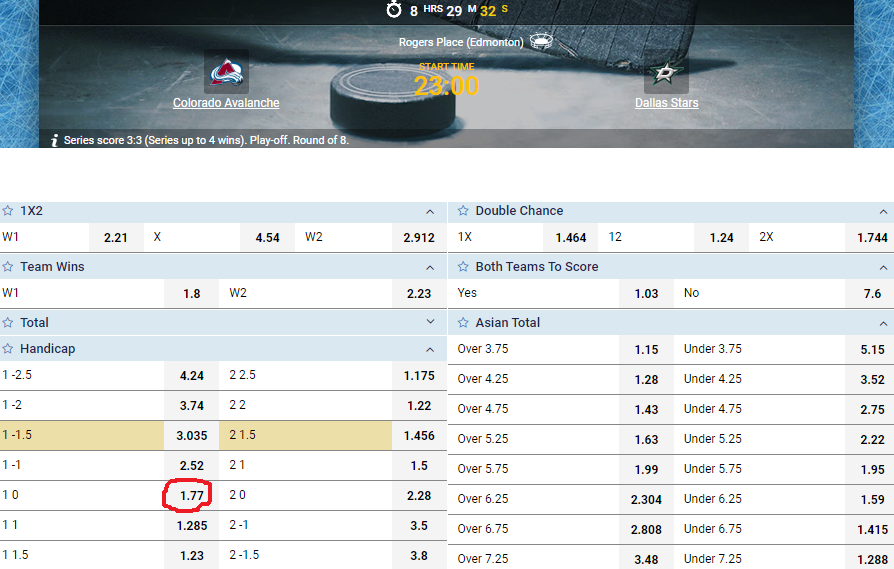 2) Vegas Golden Knights - Vancouver Canucks
The Vegas Golden Knights are a professional ice hockey team based in the Las Vegas. Founded as an expansion team, they began play in the 2017–18 NHL season. In their first season, "Vegas Golden Knights" reached the 2018 Stanley Cup final, where they lost to the "Washington Capitals". It's amazing, the team is based in Las Vegas, located in the desert, and is showing great results. As I wrote earlier, one of the founders of "Vegas Golden Knights" is Daniel Negreanu, one of the best poker players. So tonight I'll be for them.
In the second game I choose Vegas Golden Knights.
I must say that the teams scored little in the games against each other, and the bookmakers give good odds for the total less than 5.5 and 6.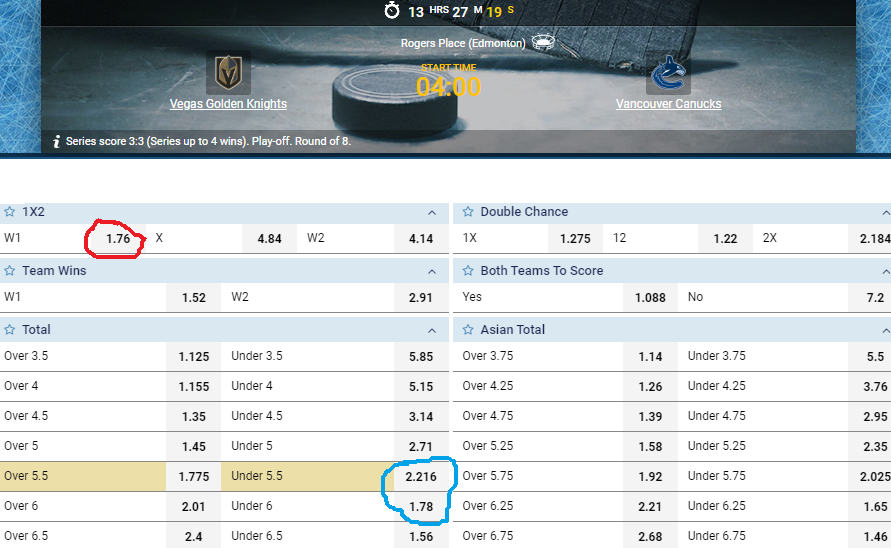 Now in football there are games of the "UEFA Nations League", I do not want to make a forecast for them, but at the same time I am closely following. Yesterday my country's team won. We have a great coach who was previously an excellent footballer and received the "Golden Ball" award. I loved watching him play as a child.
If you have a favorite team, let me know and I will see what their chances are in the national championship or the international arena.
Thank you all for your attention, I will be glad to see you in the comments.
Good luck everyone and win.

Overall rating of this post: