Post №17 Football+NHL+NBA. Betting 3 games
Hello!
Football
Lyon-Bayern Munich
In the first game my choice, both teams to score.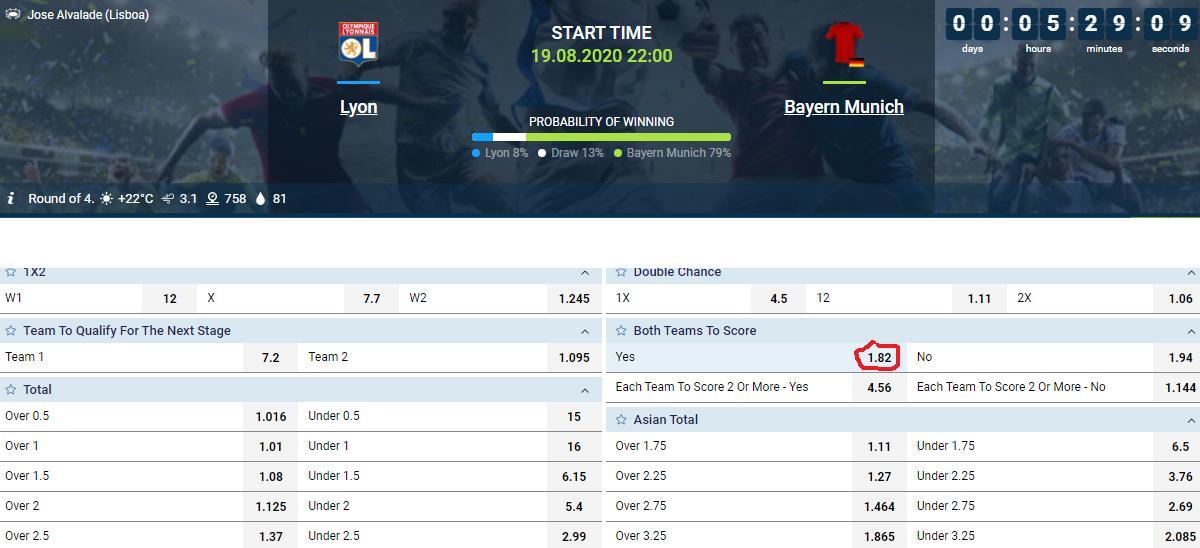 NHL
Boston Bruins-Carolina Hurricanes
Boston Bruins plays confidently and I think today they should enter the next round.

In the second game I choose Boston Bruins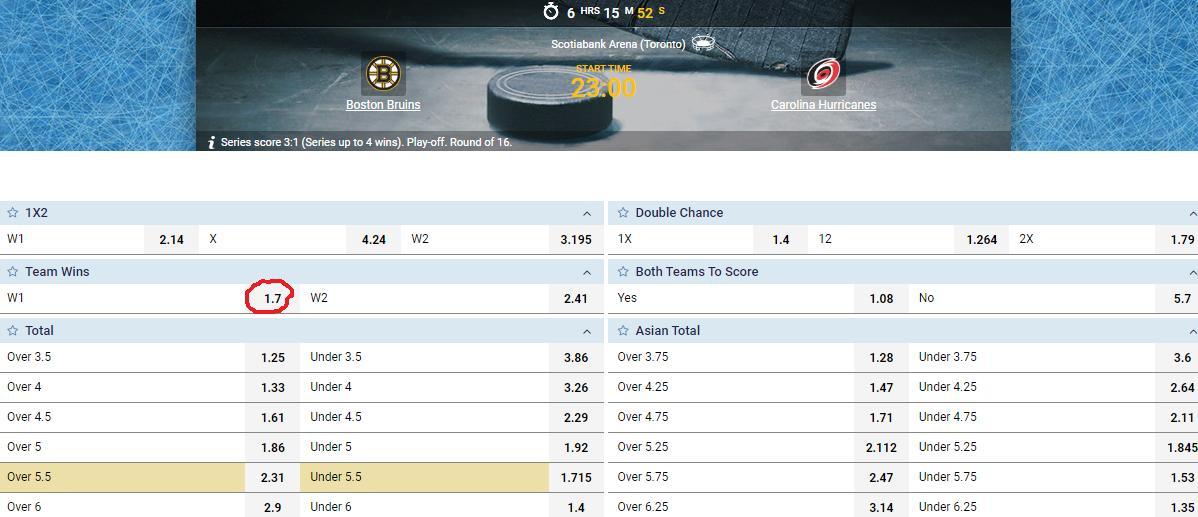 NBA
Toronto Raptors-Brooklyn Nets
In the third game I choose handicap Toronto Raptors -10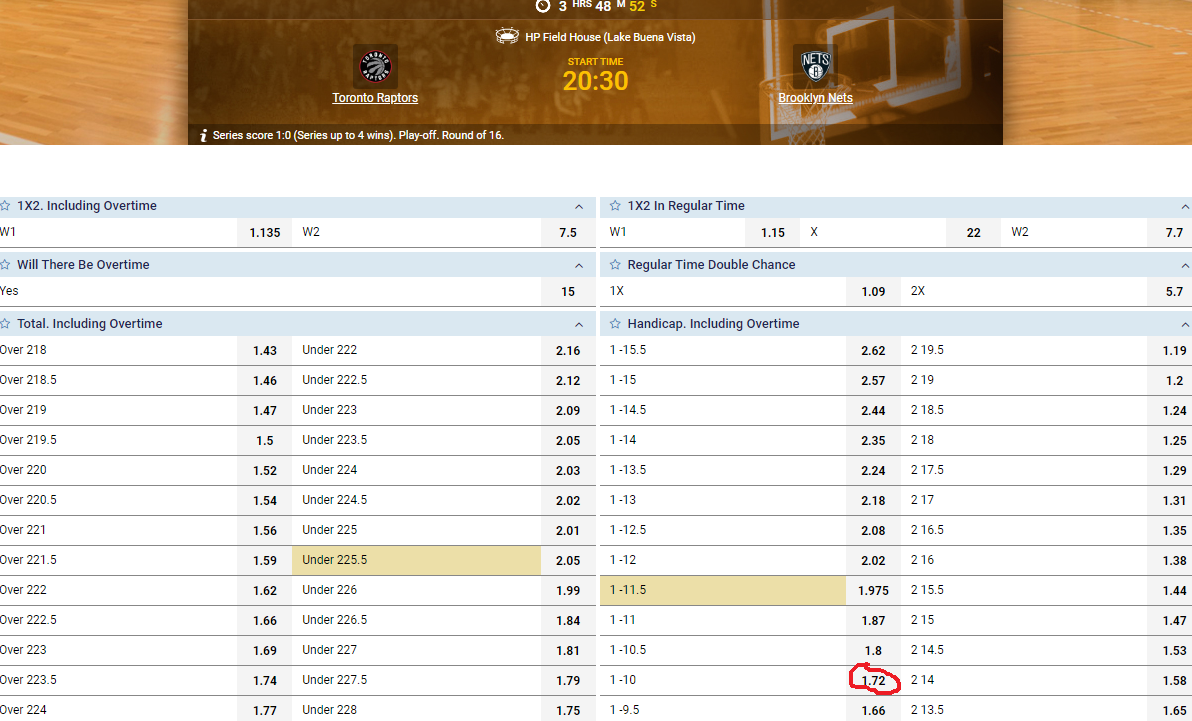 Results for yesterday.
Vegas Golden Knights - Chicago Blackhawks 4:3 (WIN)
Vegas Golden Knights passed to the next stage.

Los Angeles Lakers-Portland Trail Blazers 93:100 (WIN)
Good luck everyone and win.

Overall rating of this post: