PokerTime
Information about the room
Characteristics of the game room

Category "C" - new poker rooms that strive to attract players with the help of profitable bonuses.
Support service
English-language manager
Mobile application
IOS, Android
Satellites for the live tournaments
Bridge and Poker Diamond
Players who viewed this poker room are also interested in
PokerTime review in 2020

​PokerTime is a new poker application that has absorbed all the advantages of Chinese poker rooms, but without the need to play through agents. You can join any club, play and withdraw money without outside assistance. At the same time, PokerTime players of Cardmates club (number 101342) can always contact our manager in an online chat who is ready to help in any matter.
PokerTime on mobile
You can play PokerTime on your phone or tablet. There is no version of PokerTime for the computer and you can run it on a PC only with the help of an emulator. However, playing poker on mobile devices is very comfortable.
The PokerTime interface is made in dark colors. At this stage, the application is available only in Chinese, but the menu in the lobby and the actions at the gaming table are intuitive, and if you used to play in regular poker rooms, you can easily figure out how to play at PokerTime.
You can install PokerTime on phones and tablets on Android and IOS.
In the application, you can change the appearance of cards and the game table, as well as configure buttons for quick bets.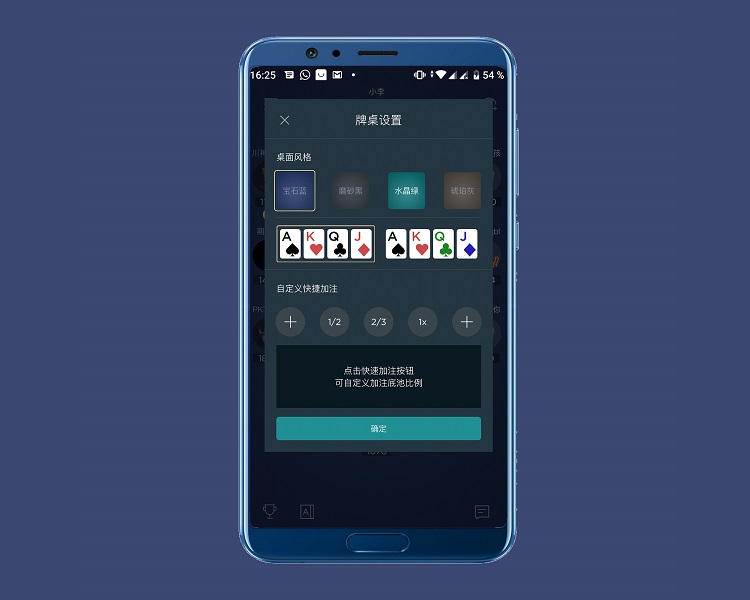 The poker room traffic and games
Since the application was launched recently – so far, only Texas Hold'em cash tables at low and medium limits are available in it. However, as indicated in the main lobby of the application, MTT tournaments will be added soon, cash games at high and micro limits will be also available. Players will also be able to play not only in Hold'em, but also short deck, Omaha, pineapple, all-in or fold.
To open the lobby of cash games you need to click on the button at the bottom left with an image of an oval table.
Using the filters and navigation, you can select the type and limit of the game.
At PokerTime following games are now available – Texas Hold'em at low (1/2, 2/4) and medium (5/10, 10/20, 20/40, 25/50) limits.
The game is in RMB (yuan). 1 chip = 1 yuan.
So PokerTime offers NLH at limits from 1/2 to 50/100 yuan.
Yuan exchange rate in 2019: 1 yuan = 0,14$.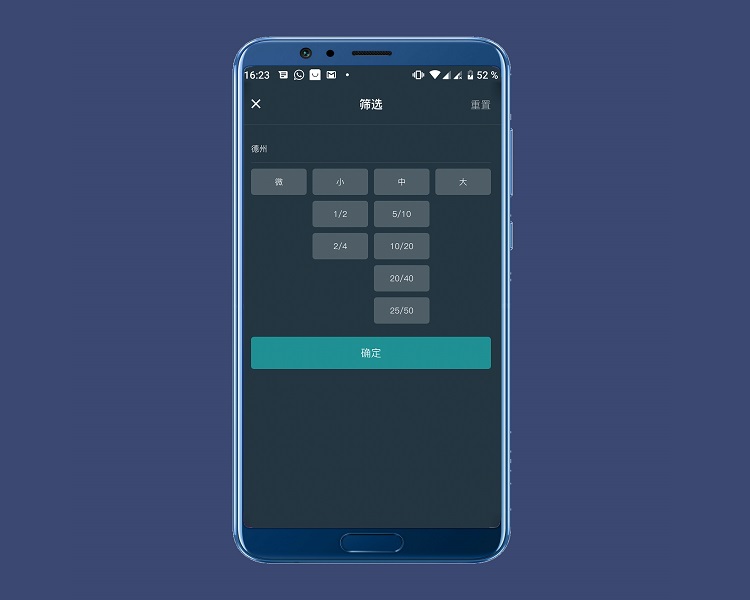 Some important notations in the poker room and the translation of Chinese characters into English:
德州 – Texas Hold'em
微 - microlimits
小 – low limits
中 – middle limits
大 – high limits
PokerTime traffic depends on the club you choose. In our club foreign recreational players play actively. At low and medium limits, up to 10 tables are regularly being present.
The deposits/cashouts and rake
In cash games, PokerTime rake is 5%.
PokerTime deposits and cashouts are available in cryptocurrency, including Bitcoin and Ethereum. It is also possible to use fiat (fiduciary money).
You can make a deposit through the application; you do not need to contact the agent, as in other Chinese rooms.
Pros and cons of PokerTime in 2020
PokerTime pros:
Lots of Asian fish.
You can play using cryptocurrency.
High-quality mobile application.
English-language support through the Cardmates manager.
The application has new functions aimed at ensuring fair play and the fight against teamplay.
Minuses:
The application is only in Chinese, but due to the simplicity of the interface, all actions in the lobby and at the table are understandable without translation.
Less action than in standard poker rooms.
No version for PC.
Temporarily there are no MTTs and high limits, but it is expected that they will be added in the nearest future.
PokerTime promotions
PokerTime bonuses and advantageous offers of the poker room will be available soon, as the application is at the stage of active promotion.
Now the poker room has a "Lucky Hand" promotion, in which players receive a bonus by playing a certain hand (lucky hand of the day) at the cash table.
Also in 2020 at PokerTime you can qualify for the live series at Bridge and Poker Diamond casino in Vietnam.