PokerStars test new feature in the Italian client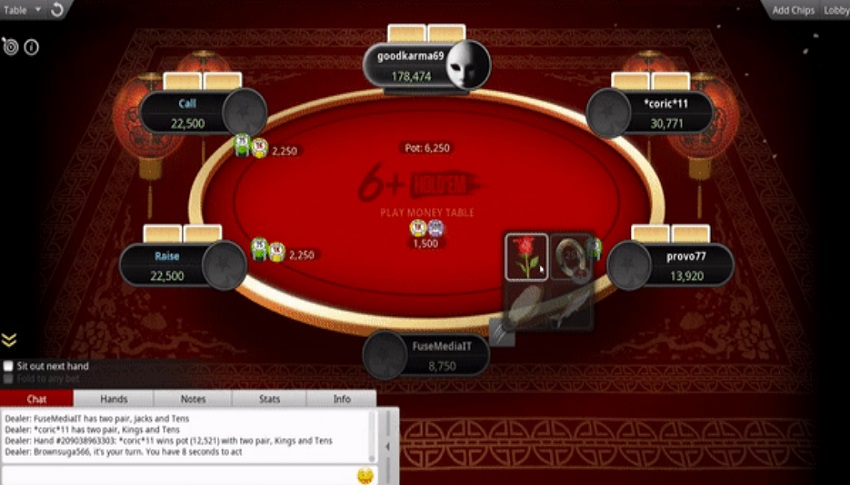 ​
PokerStars has launched the feature (in test mode) that allows users throwing virtual objects at opponents. This feature is not yet available in the global client, and only players acting in the Italian room can use it.
At PokerStars Italy, you are given a chance to throw certain things at other participants during the game. To do this, click on the horseshoe icon next to the player's nickname and select an item in the menu.
The players are able to throw a fish, a horseshoe, a cake and a rose and at their opponents. These throws are accompanied by sound effects, which makes the process even more interesting. PokerStars users can also drag the chosen object and aim in order to throw it at any rival at the table.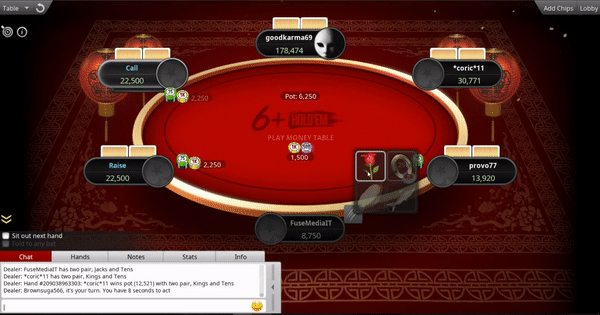 ​
To prevent over an excessive use of the new feature, PokerStars has imposed some restrictions. For example, a rose and a horseshoe are available to all players, but there is some sort of timer, which allows throwing these objects only after some time. Moreover, in order to throw fish or pie at someone, you will need to complete a special task.
Read also: PokerStars tests new format All-in Sit&Go at Spanish platform
This functionality cannot be called a novelty for online poker. Such option as throwing something at the opponent is available at 888 poker for a long time. The players may throw the tomato, egg, cake, snowball, or cup.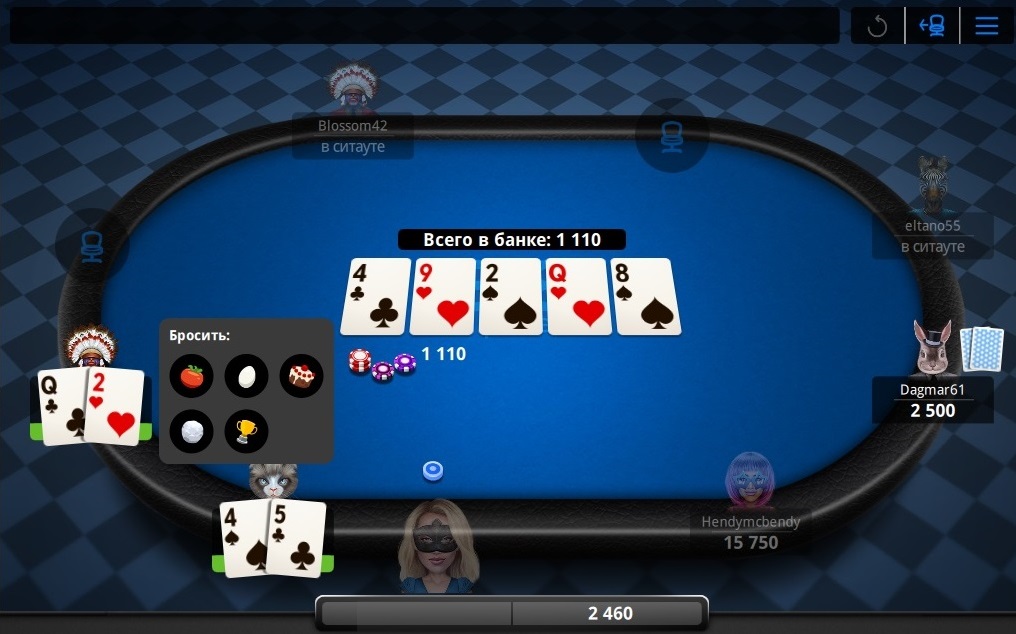 ​
At PartyPoker, the feature of throwing the virtual items appeared in autumn 2019 after the massive updating of mobile client. PartyPoker players can choose the different number of items for throwing. However, the special "diamonds" are required in order to use them. You can send a kiss, set upon opponent with blows, as well as send a fishing tackle with fish or the dove with an unpleasant message.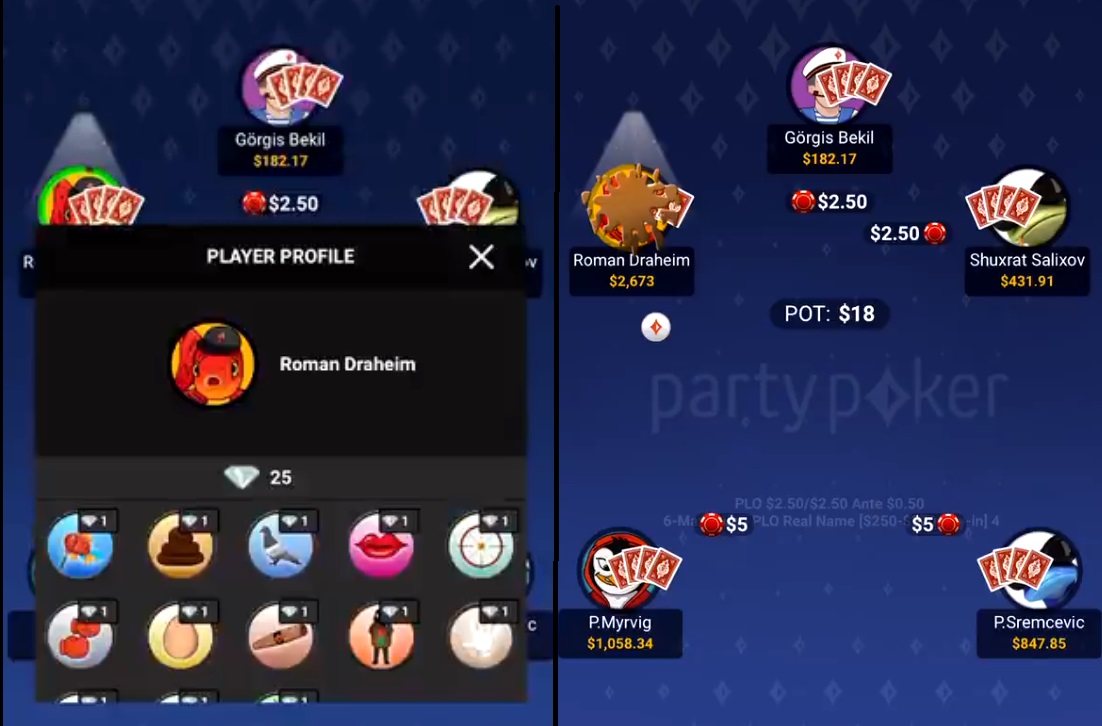 ​
The possibility to throw something at virtual opponents is aimed to the recreational players, but the regulars also want to «interact» with the opponents.
Cardmates journalist, news editor and translator since 2018. Specialization: poker news and review of events.