PokerStars arrangement. 3 tips for optimizing your tables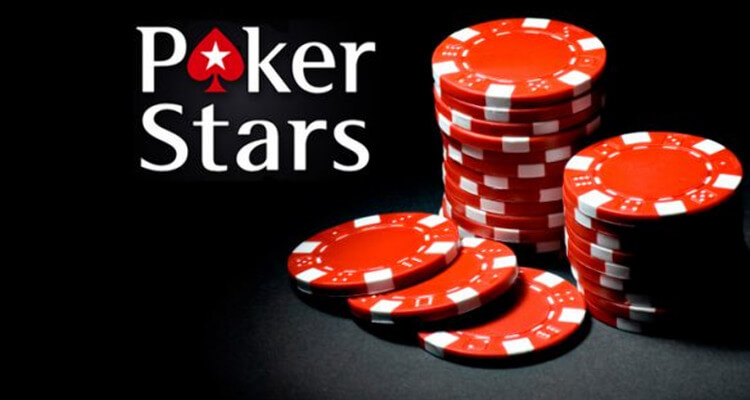 Have you ever faced a question on how to improve an exterior view of PokerStars tables? Or how to customize the bet sizes in a more convenient way for you? If you have been interested in this, then you hit the spot! Today we will tell how to configure a game on PokerStars solely for your comfort.
Themes of tables. It is a pretty strange thing, but according to statistics, more than 77% of poker room players of PokerStars use a standard layout (a set of graphic elements of your table). You can buy paid layouts according to your taste or you can configure a super layout as you like through the room itself absolutely for free. It is quite simple to do: go to the settings on the right side of a lobby, open a folder of "Table Appearance" and then a "Themes" subsection. There will open a menu with an option to change different parameters of displaying the items. In order to select the desired theme, you need to click on "Theme" and choose the one that suits you in a pop-down menu.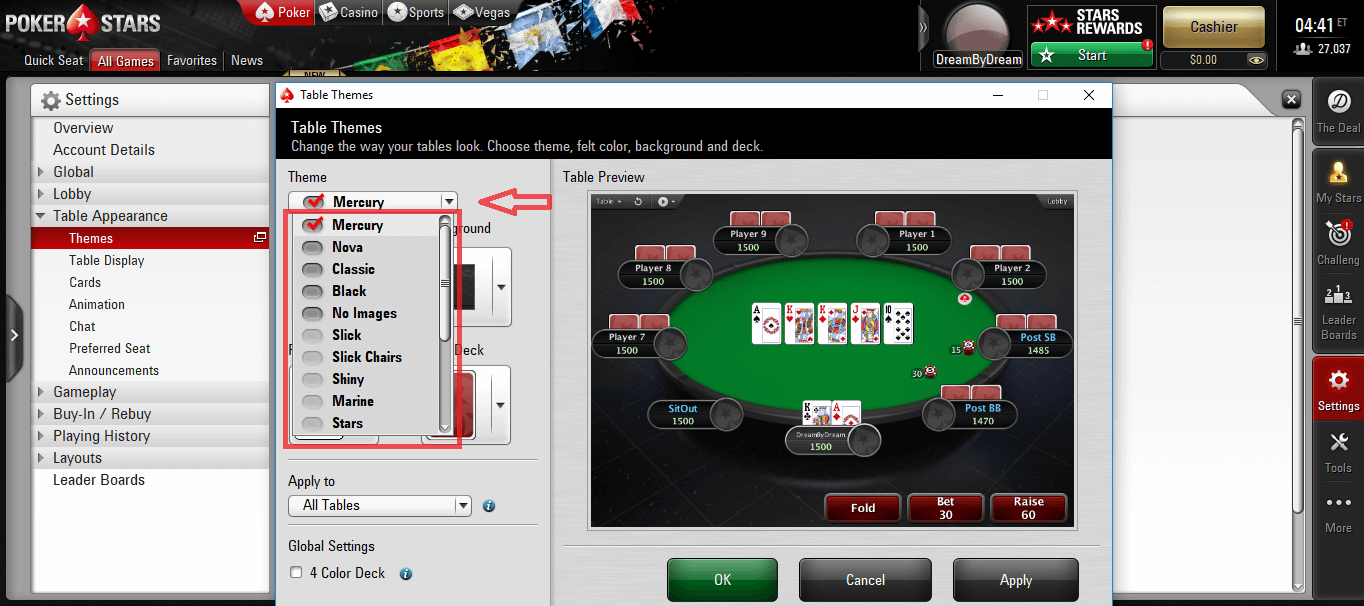 You can also change a color of felt in a same way.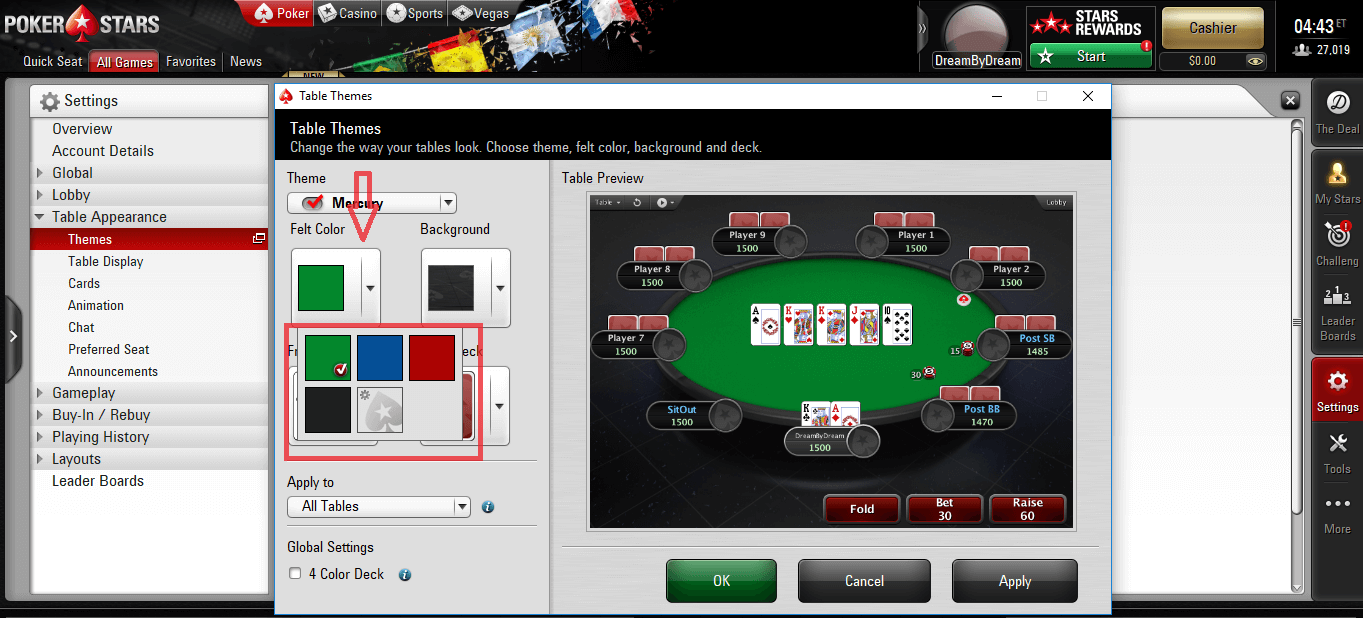 Different variants of cards.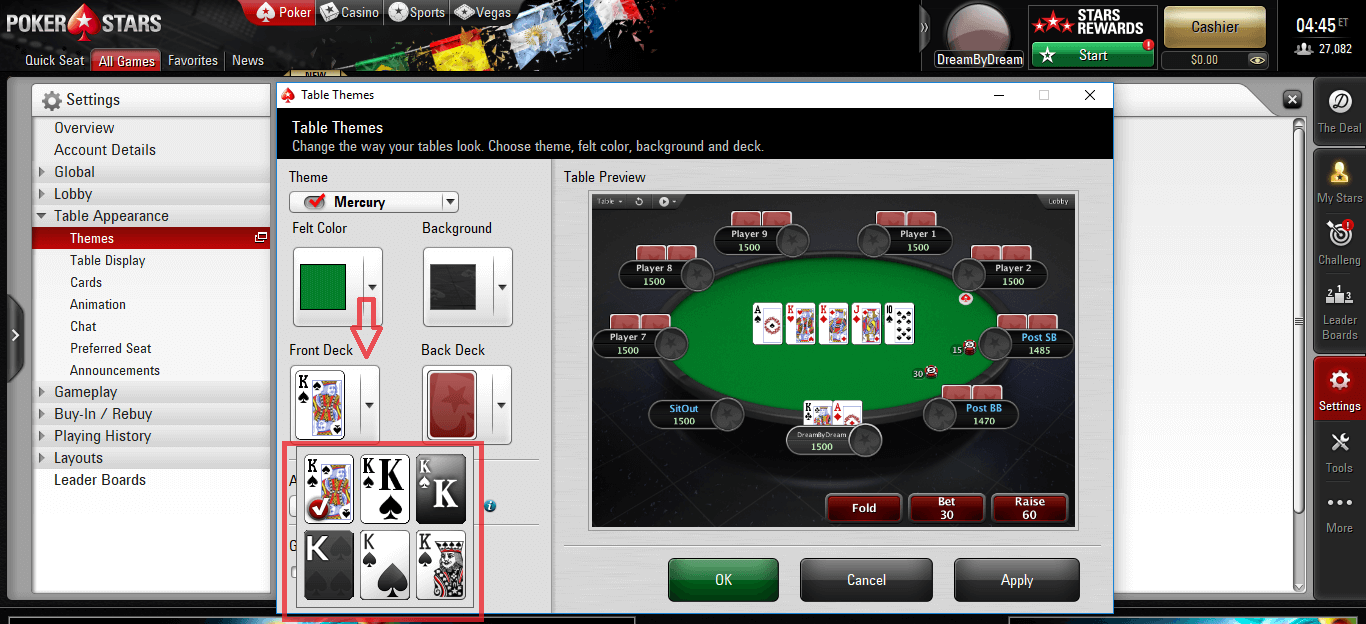 Select the card backs.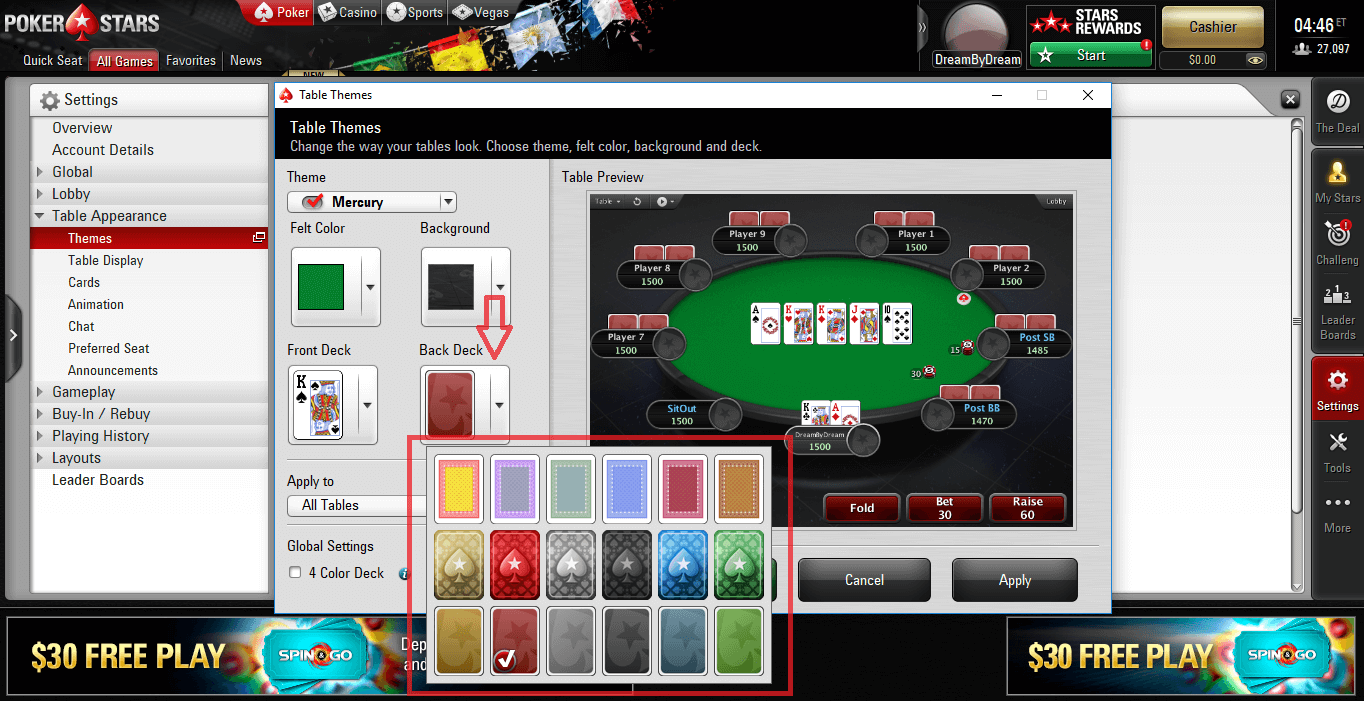 All these parameters are applied to all tables. In order to apply separate layouts for different types of tables, you need to use a menu "Apply to" and select a type of the game that you want.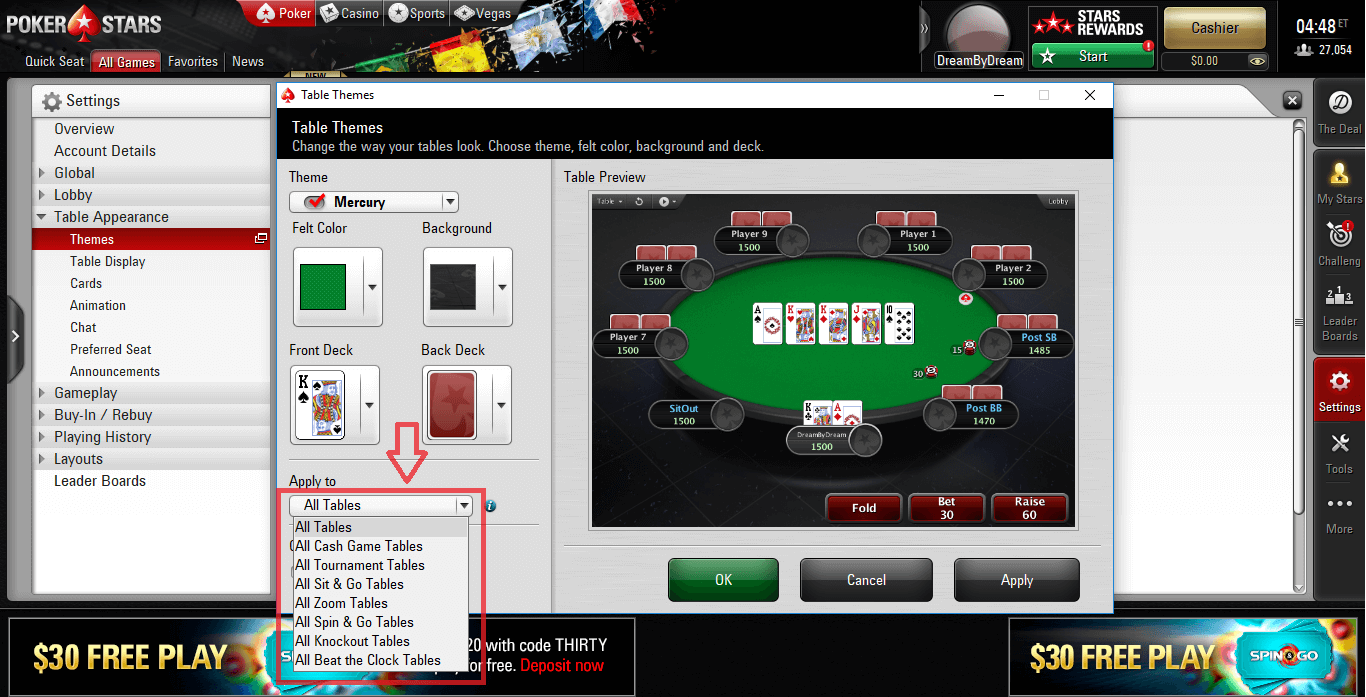 Run it Twice. If you have ever watched a legendary show "Poker After Dark", then you had noticed for sure how a dealer laid out two variants of a board at once according to the agreement of the players. You can do the same on PokerStars. To do this, you need to go to "Settings - Gameplay – Run It Twice" and put a tick in this place.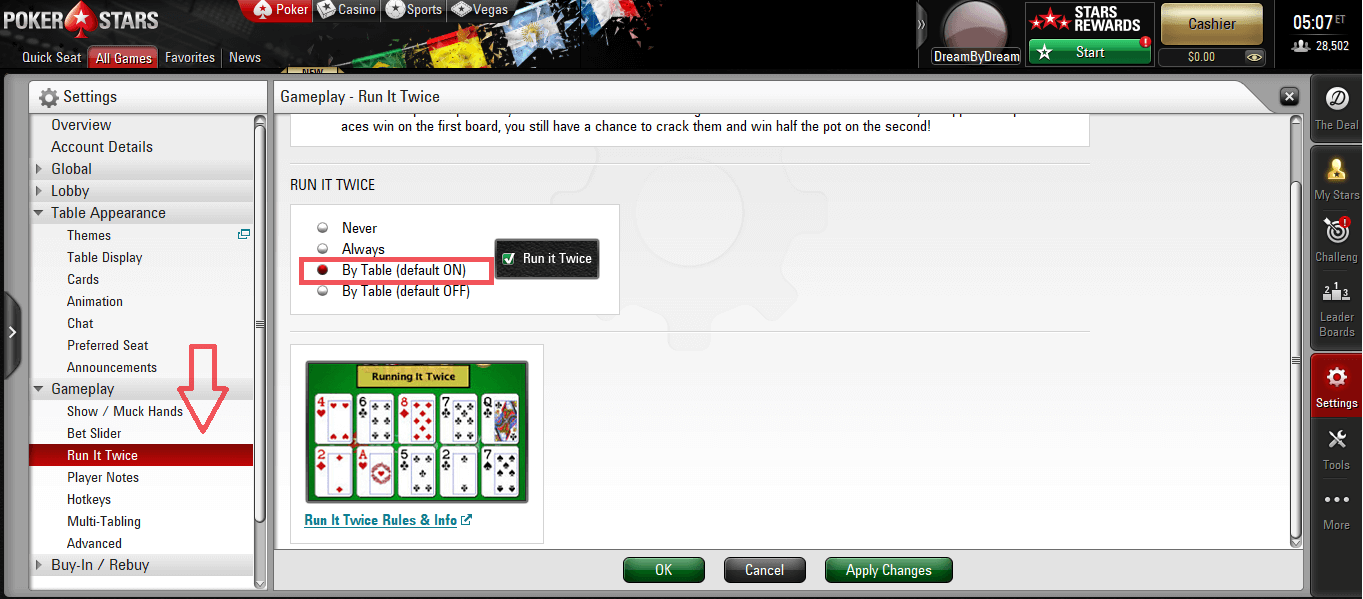 Since this moment, if both players activate this function during all-in, then the board will be laid out in two variants with a separate winner. It should be mentioned that it is available only for cash-games.
Bet slider. It is one of the most favorite questions of the players. You probably often type a size of a bet manually or you often agonize over the bet slider. For example, you always bet 30% of a pot and you have to count the size, define it on the slider and only then make a bet. However, a client has a function for bet slider configuration. To do this, go to "Settings - Gameplay – Bet Slider". There you can configure the sizes of bets on both pre-flop and the following streets. You can vary in blinds as well as in percentage of the pot or of its part. If you customize the bet slider as it is comfortable for yourself - you save a lot of time when playing.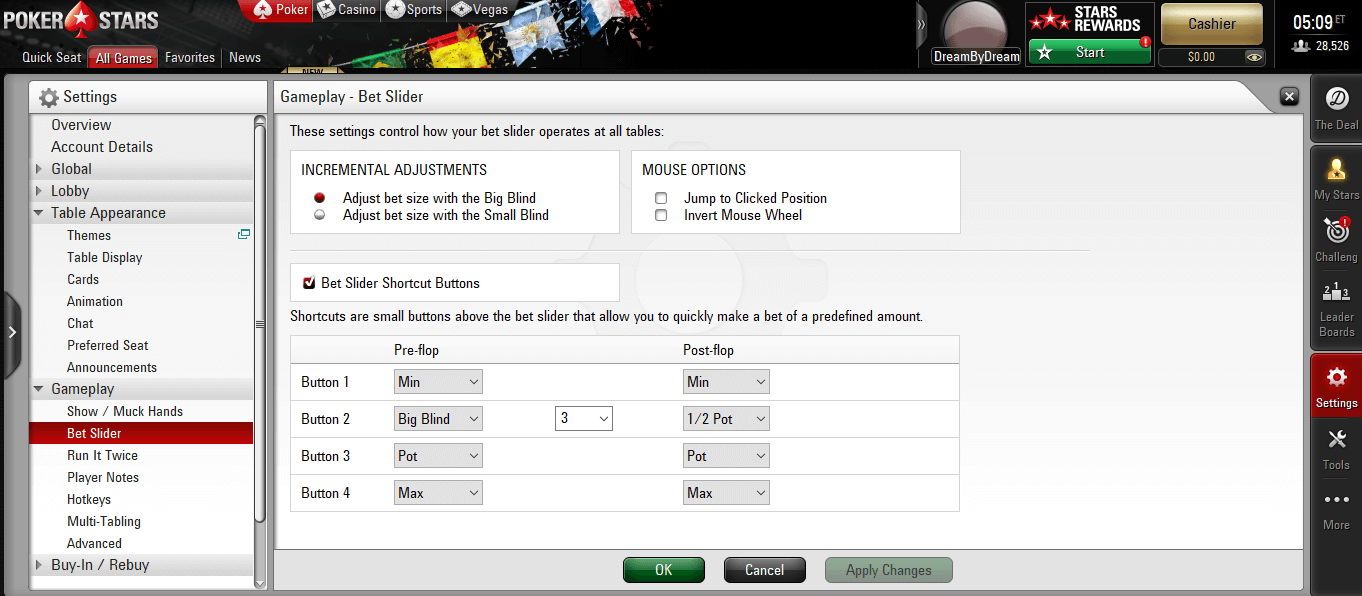 If you have seen how experienced players always bet the same stakes of unusual size, then they do it right through the bet slider and in a percentage of the pot.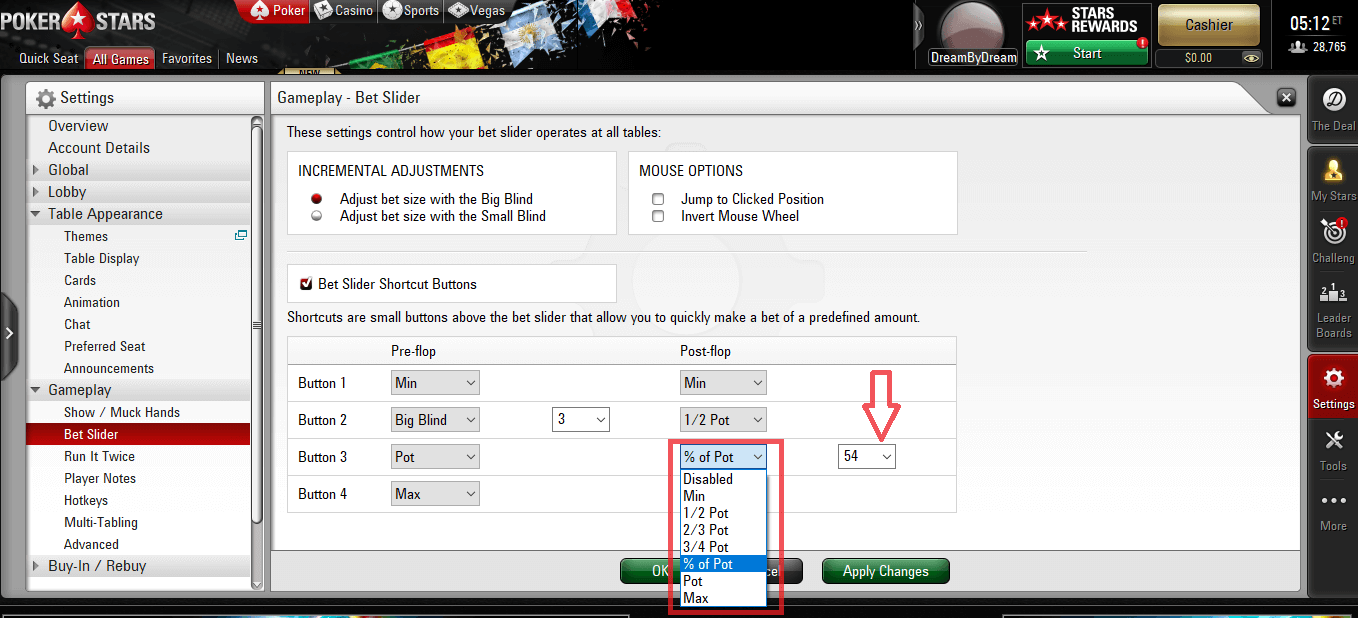 We hope that this material was useful to you. Create your unique desktop style and play in total comfort!
Cardmates journalist, news editor and translator since 2018. Specialization: poker news and review of events.