Poker. Omaha NL2. Betting 1 game
Hello!
A game like Omaha can be attractive. I want to play it more and better. I want to climb to the highest limits. Omaha is very dispersion and you need to be prepared to lose. Not today.
I didn't believe in the flush and on the turn when I went all-in I had a chance of winning 10%. I offered to see the river 3 times, the opponent refused and was punished by the RNG.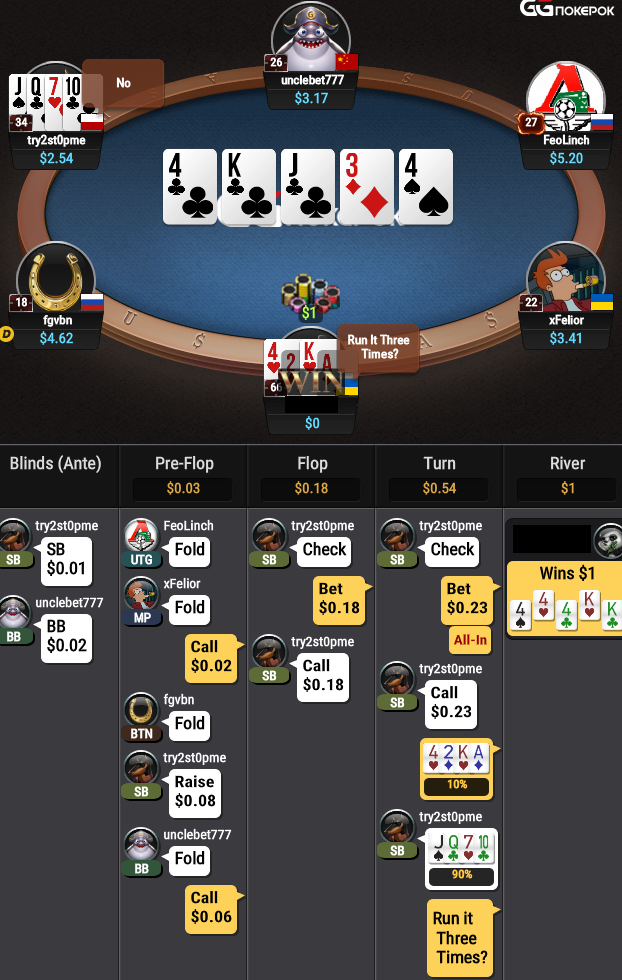 Didn't go all-in preflop, maybe it's a mistake. The opponent went all-in on the flop, probably hoping for fold equity.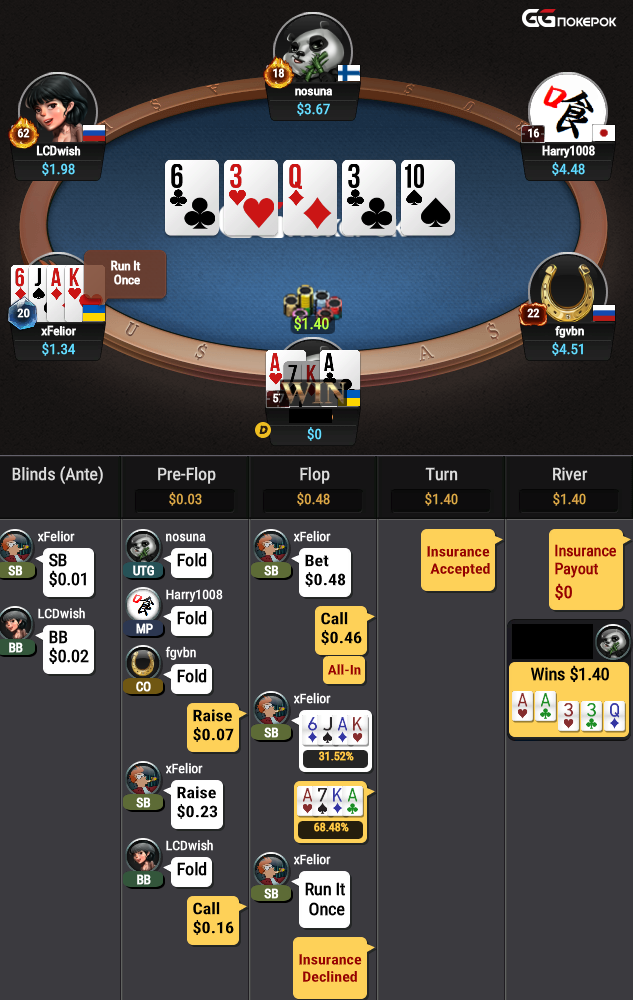 Football
Internazionale Milano-Fiorentina
Two strong teams with good forvard players.
My choice, both teams will score.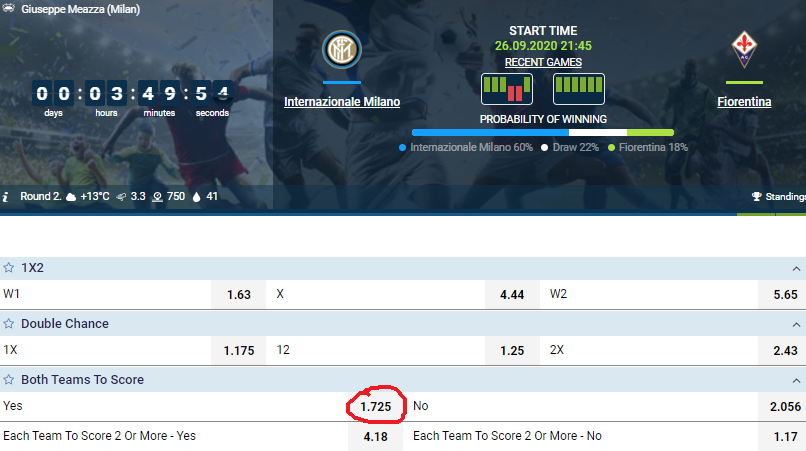 Thanks for taking the time to my blog.
Good luck everyone and win.

Overall rating of this post: