Poker NL5 (888poker)
Hello!
Haven't written for a long time. Now all my time is spent on completing missions in one poker room. While I will not give details, I hope I will be able to fulfill all the conditions and win the main tournament.
In sports, I manage to follow the results, but I do not have time to do analytics.
There are 4 teams left in the NHL. My favorite "Vegas Golden Knights".
The KHL has begun, 4 rounds have been played, I will also follow.
Today, in addition to missions, i played at 888poker, nl5 cash.
But first, I'll show you a small win.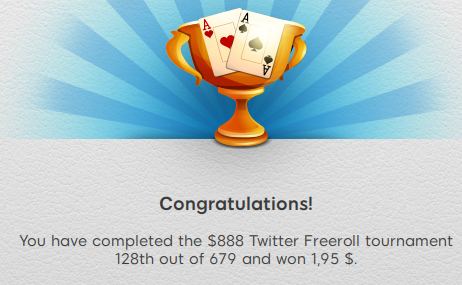 I decided to distract myself and play nl5 cash. Lost 1 buy-in.
I took a rebuy, but the game was terrible and now they give me AJо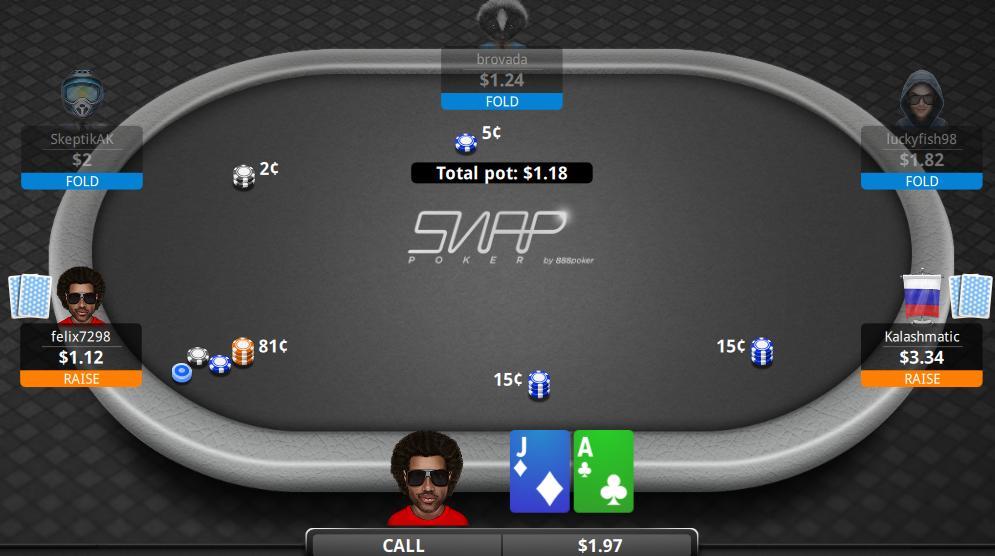 As you can see, I limped on a bet, and then called the big bet. It was a mistake, I was clearly behind the opponent's range.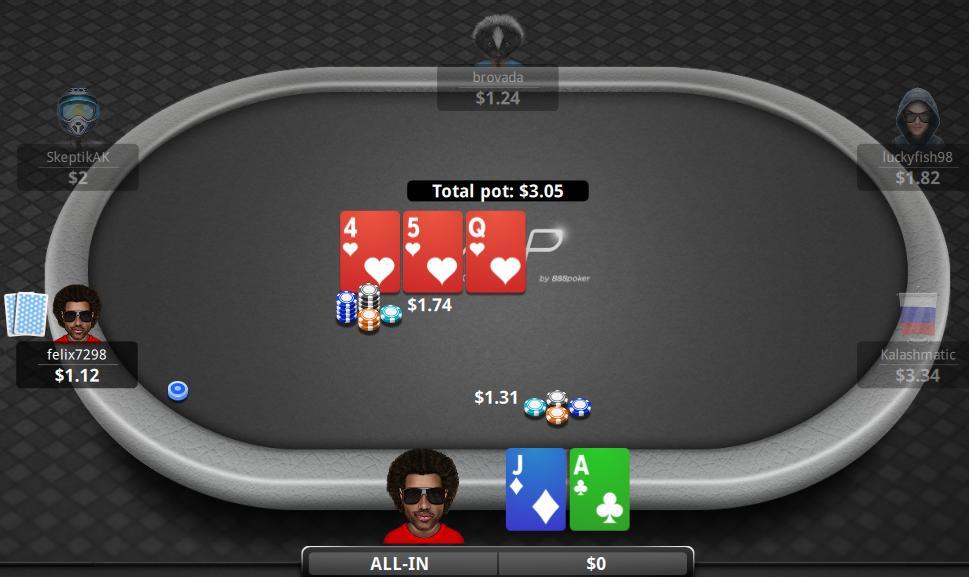 The flop just isn't mine. I decided to play all-in, I was clearly on tilt. My opponent made a call and showed 99, I think he realized that I didn't have anything.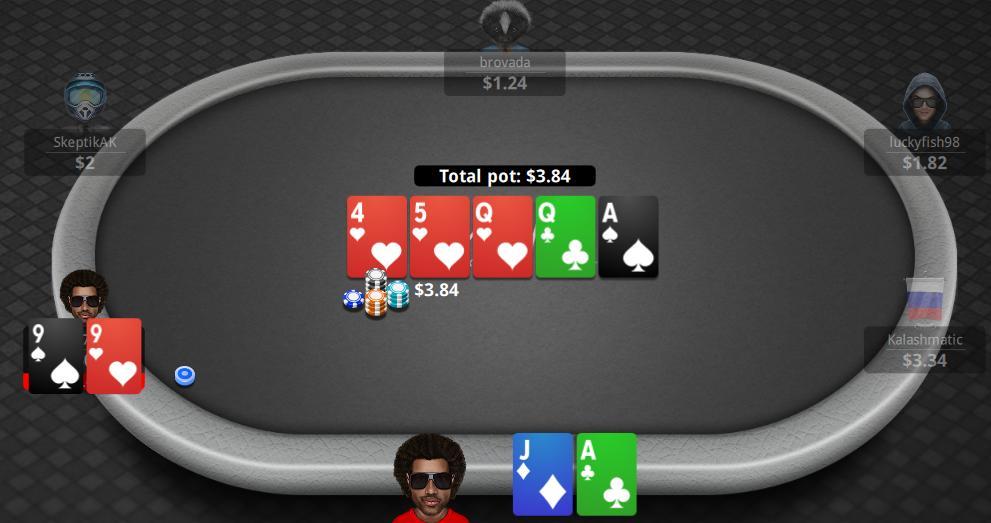 How glad I was to see the ace, he saved me. After that I closed the poker room and decided to write to you about it.
I guess I will continue the evening with my wife and we will see a great movie.
Good luck everyone and win.
Overall rating of this post: