Poker face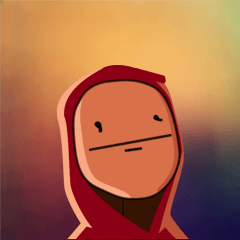 Poker Face is a fairly common term, both in poker and beyond it. In general, the poker face is customarily considered an absence of any reaction or emotion to anything.
What is a poker face?
In most cases, a poker face is called a facial expression that makes it impossible to determine person's emotions. However, few people know that Poker Face is also a special mimic trick a player applies during the game to mislead his opponent.
It means that in poker, the "poker face" is considered to be not only a way of protection, the essence of which is to not show emotions to opponents (so that they can't "read" your cards), but also a part of the bluff.
Poker face as a component of bluffing
Experienced players claim that poker players, as a rule, try to keep cool in two cases - either when they are bluffing or when they have nuts. But it more often happens in the first case.
As noted above, Poker Face means not only an "expressionless face", but also certain mimic tricks. During a bluff, a player is interested in having his opponents believed that he has a strong hand and folded before reaching the showdown. Therefore, he may deliberately behave as if his hand is strong, or he may try not to show his emotions at all.
It works in many instances and even having opened the cards after the hand is finished, opponents simply do not believe their eyes.
Mike MacDonald, Phil Ivey and other poker professionals are famous for their ability to keep cool at the game table.
How do famous poker players keep poker face (photos):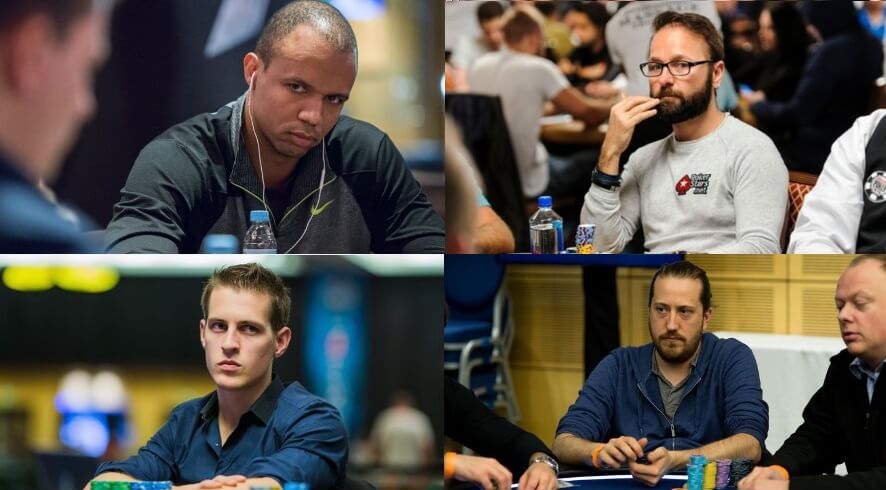 You should understand that in real life, it's quite difficult to keep the poker face for a long time. None of the poker players is able to sit for a few hours in a row keeping a straight face. Oftentimes, players communicate at the table, exchange some phrases, even smile at each other and put on "an impenetrable mask" only at the right moment.
Poker players who do not know how to keep cool try to hide emotions by covering their faces with their hands, wearing sunglasses, hoods, caps, or even helmets and masks.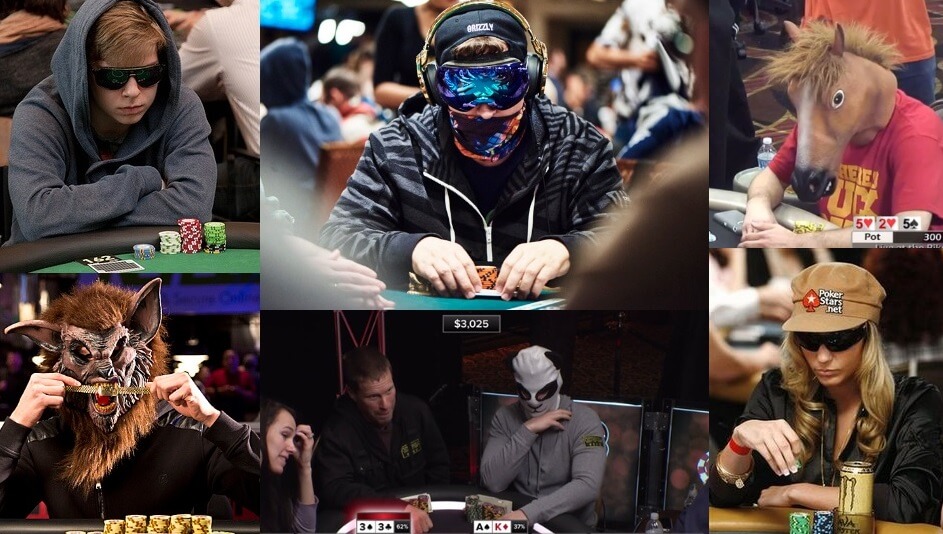 Such poker players are hard to expose (in bluffing), as well as too serious ones. Most noticeable are emotions of very worried players and those who are trying to keep the poker face but fail.
Poker face online
One of the main advantages and disadvantages of online poker is that players do not have the opportunity to see each other. The only exception is tables with webcams. In this situation, you can practice showing your passionless and expressionless face. In other cases, it's not necessary to keep the poker face. This habit often betrays online regulars in live games.
But do not forget that poker face is not the only poker player's weapon (way of protection for not to be "read"). Even if no muscle trembles on your face, there are still other tells, such as gestures, motions, words, acts, bet sizes or timing tells.
Word meaning
"Poker Face" phrase is an idiom. Poker face is called the unemotional, invisible facial expression.
A little bit of poker humor:
"Poker Face" is used not only in poker. People who are far from the game apply it in order to portray a calm and impenetrable face. There are even special "poker face" memes:

And a "poker face" smile: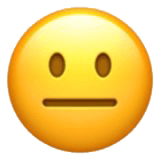 Often, "inborn poker face" is attributed to some celebrities who are known for their non-penetrative or simply unemotional facial features. For example, the standard of a poker face is considered Chuck Norris' stone face: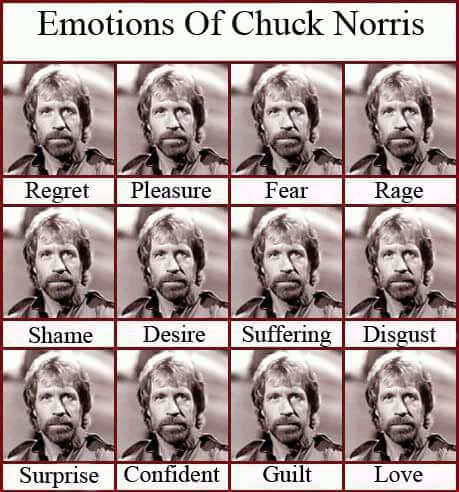 ... or Kristen Stewart who weakly shows her emotions: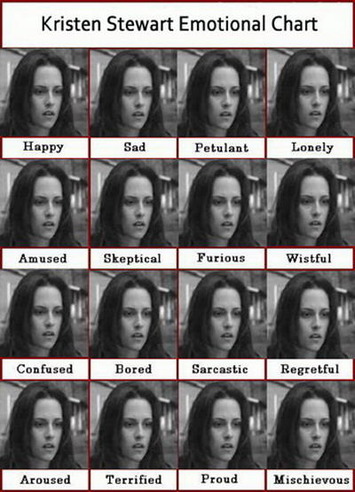 "Poker Face" expression became more popular among the masses after Lady Gaga's "Poker Face" song was released in 2008, although the term was quite common prior to that.
Many companies shoot promotional videos in which the poker face is put great emphasis on. There are both serious and fun videos, for example, Full Tilt Poker advertising with Phil Ivey: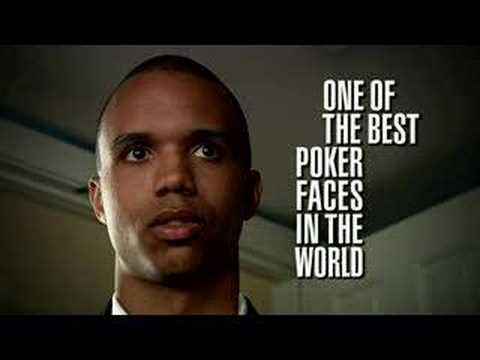 ​
Cardmates journalist, news editor and translator since 2018. Specialization: poker news and review of events.