Pinapple = A fruit or a game?!
When you see this photo, you probably know what is Pineapple: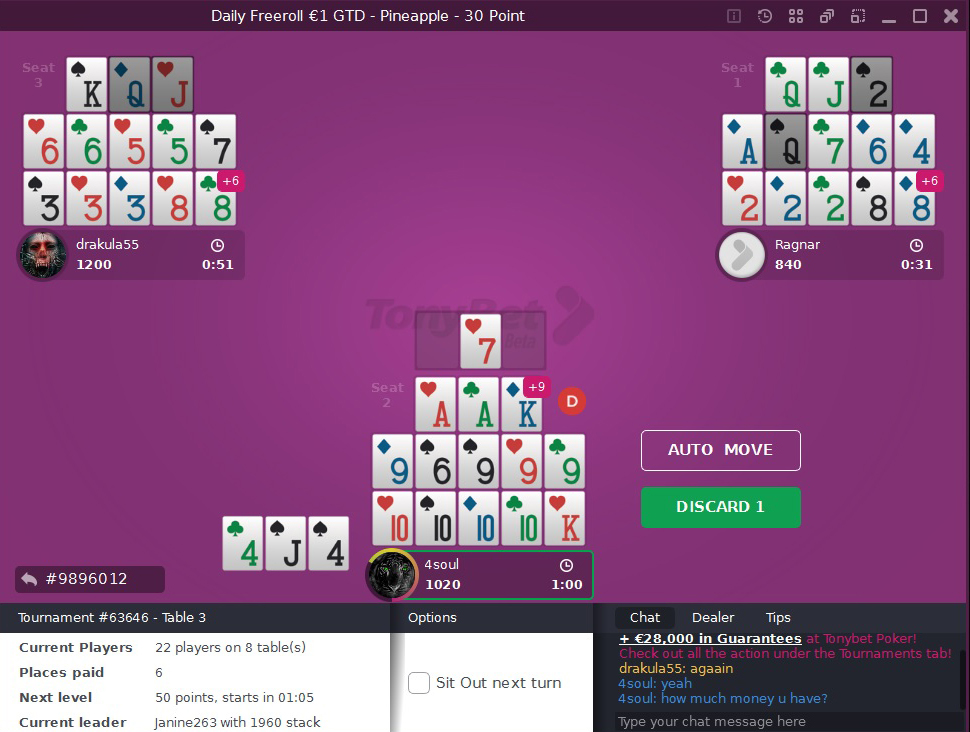 Google it. I will share the rools here. I will tell you only my theory.

Pineapple for me it's the chess from poker world. It's fun and cannot tilt you! I can play all day long. Problem is that online, there are not so many options. And if are some....you cannot win so many bucks. I've tried a live event, and unfortunatelly. in last 4 tables ( last 12 players) i was sitting with the best player ( the organisator also...) and i had no chance ( i couldn't say how many points i have on showdown at that time).
Disavantage is that, if you are playing online, 4-tabling is the maximum handle for some profit.
Advantage is that doesn't tilting so much like the poker. One card cannot ruin all ( only if you like to risk at maximum posible level lol)
I have some super-micro-stakes hands. Not big income. Probably i won 15euros one time... Look at this one: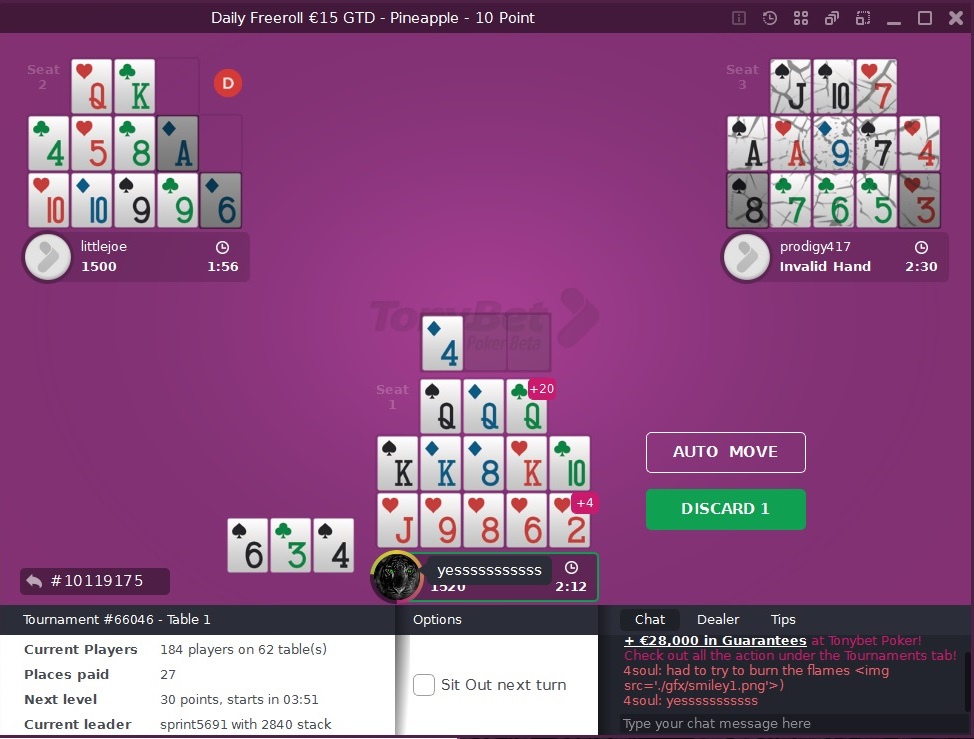 There are lots of type of pineapple. I guess the others are like "holdem6+" for poker....are not the purity of the game.
I will play with a lot of fun some big series online if will be in the future!
Until that, let's make some money from poker or omaha!
Hope you enjoy this, and give you the oportunity to try "some" >:D<

Overall rating of this post: