PartyPoker blocked 16 bot accounts in September

​
PartyPoker is one of the most active poker rooms fighting against bots. The evidence for this can be monthly reports published by the security service of the poker room.
Every month, PartyPoker blocks dozens of dishonest game accounts and returns funds to poker players, and September was no exception.
Read also: PartyPoker introduced Ante Cash Tables
In the first month of autumn, 16 bot accounts were blocked at PartyPoker, and a total amount of $12 000 was returned to the victims' accounts. According to the six-month report, it can be seen that July was the most productive month:
April: 94 accounts – $177 000
May: 42 accounts – $49 000
June: 67 accounts – $32 000
July: 111 accounts – $164 000
August: 48 accounts – $177 000
September: 16 accounts – $12 000
PartyPoker will continue their anti-bot work in the following months, and concerned players can report on suspicious accounts to support@partypoker.com.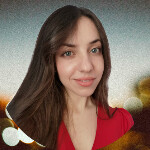 Cardmates journalist, news editor and translator since 2018. Specialization: poker news and review of events.