Omaha: sometimes your flush is not enough to win...
Hi, Guys!
Actually I'm more interested in Texas Hold'em but sometimes I play Omaha freerolls in Americas Cardroom. Maybe one day I'll play cash Omaha.
I played one freeroll today. In the middle of the tournament, one bad hand greatly reduced my stack, after which I could not recoup and left the tournament before ITM.
Actually, I think about that opponent has flush with Kd but it seemed so unbelievable.
I thought I needed a Flush. When I got flush on the turn I had a 0% chance to win. My desire to get a lot of chips overshadowed my common sense and I made an even bigger mistake on the river.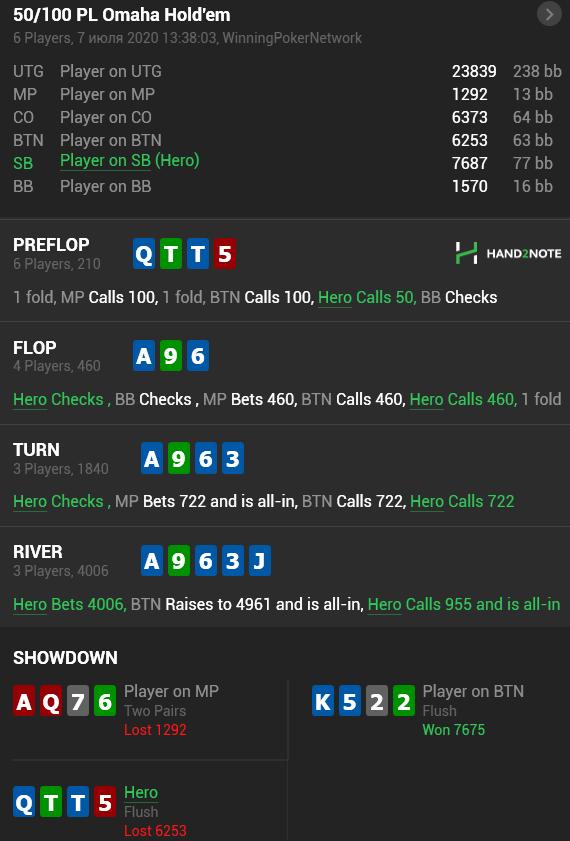 Overall rating of this post:

I play freerolls, save up start bankroll, want to play cash games, and dream to raise by the stakes.