Omaha H/L: How not to lose and not to win...
Hi, Guys!
I played Omaha today. Actually, I didn't want to play because I had a headache. But I entered the Omaha Freeroll on ACR. At the beginning of the tournament, I received confirmation that I should not enter to play if I am not in the mood to play. Even if it's a Freeroll.
You can see my bad start on the graph below: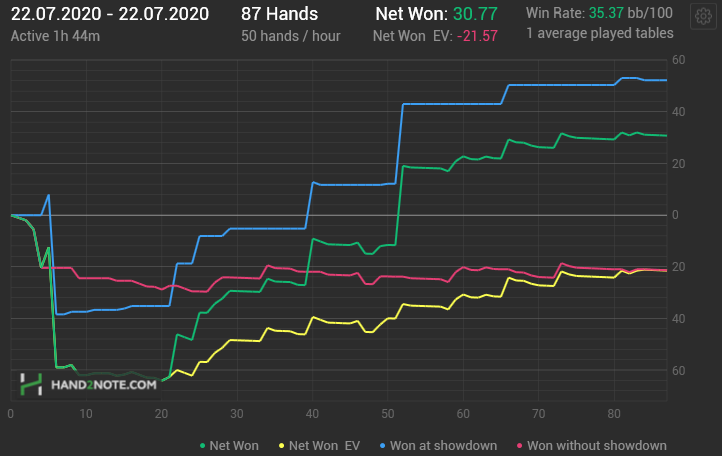 But then I was rehabilitated and I started playing.
According to the result of the tournament, my Chip EV was very good.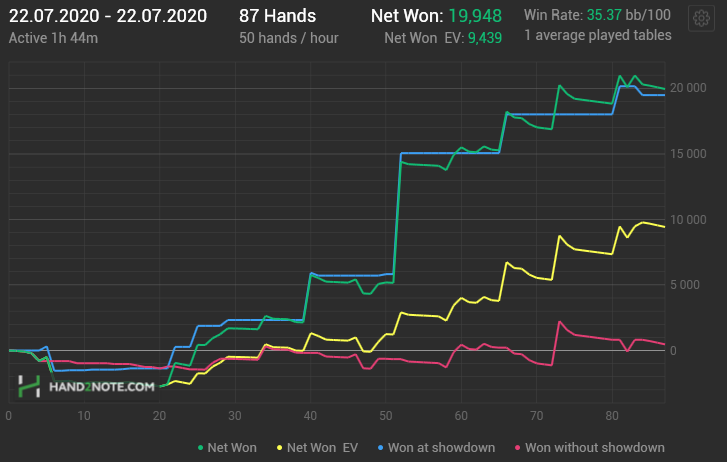 In the middle of the tournament, I couldn't get a Big Bank. There were a few hands where I got High combination but a low combination of my opponent didn't allow me to win the entire bank.
For example: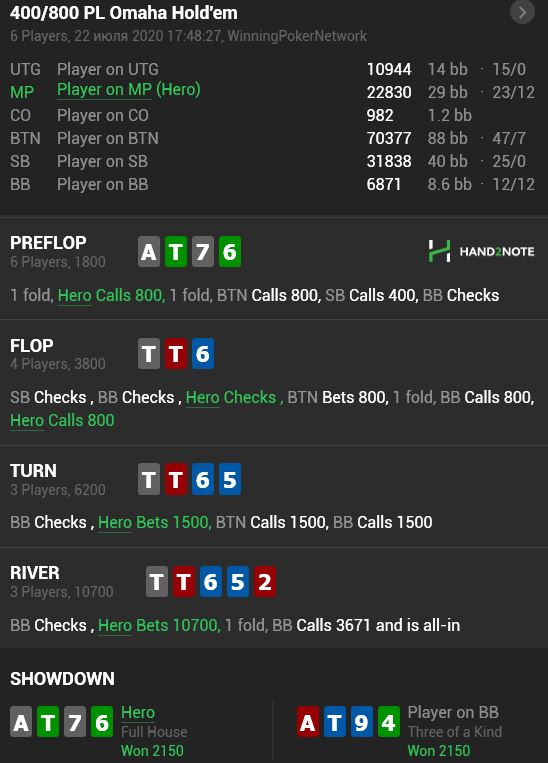 Or the opponent got the same combination that I got.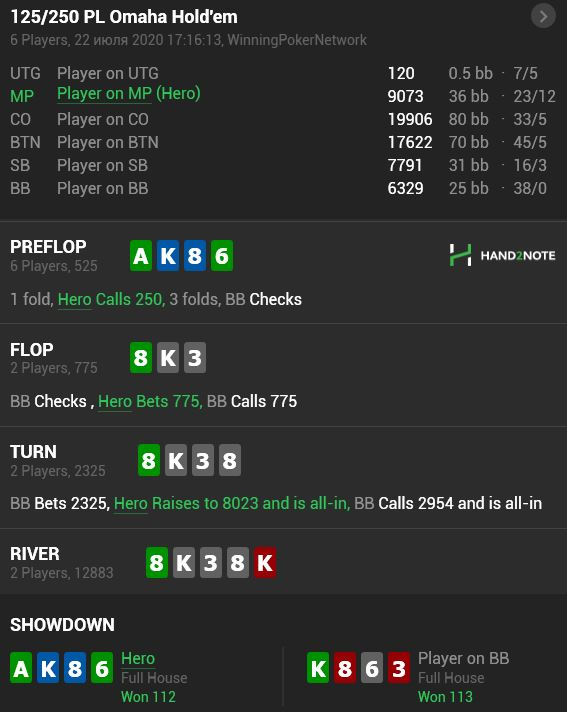 But at last, the bubble passed and I got into ITM. I played well and was determined to go far... But then this happened...........................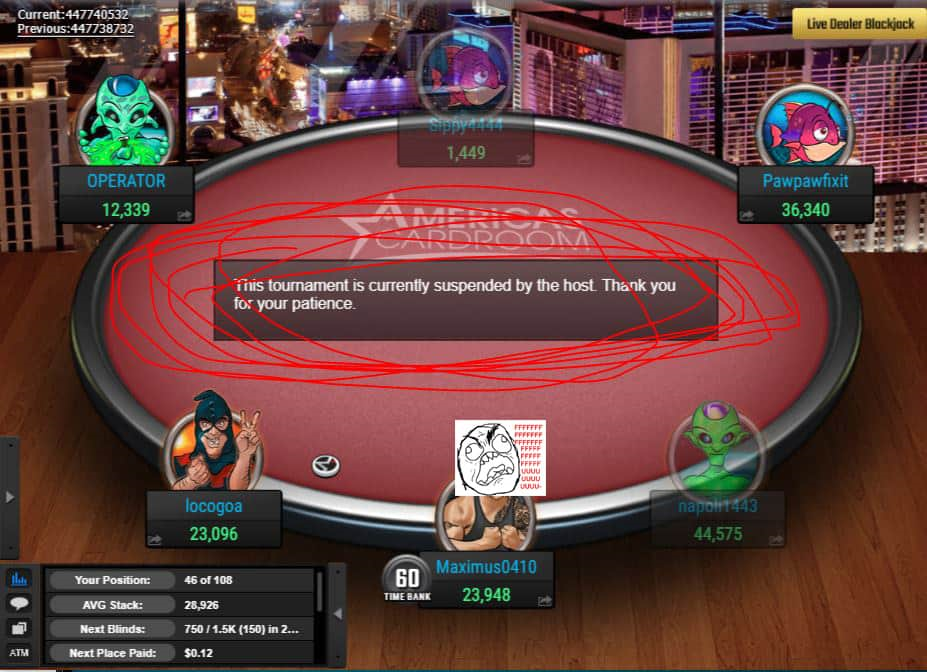 Why?!?!
The tournament was forcibly ended and I received a prize approximately due for my current place in chips.

Overall rating of this post:

I play freerolls, save up start bankroll, want to play cash games, and dream to raise by the stakes.