OFС PineApple...
Hi
Today I'll tell you about my game in OFС PineApple. The hu game is different from the cash game. You need to play more carefully at certain points.
By doing the right actions, you can still be in the red, as in this hand.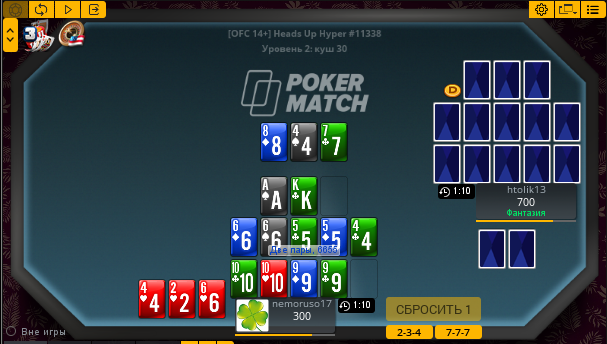 I did everything right, but in the last three maps I did not find A or K.
But if you play correctly, then you will be profitable in the distance.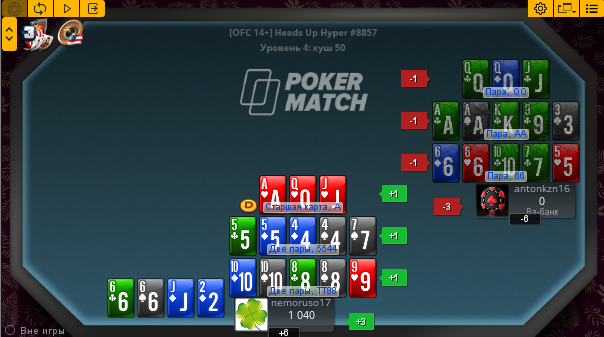 Good luck
Overall rating of this post: