Official backing will be launched at PartyPoker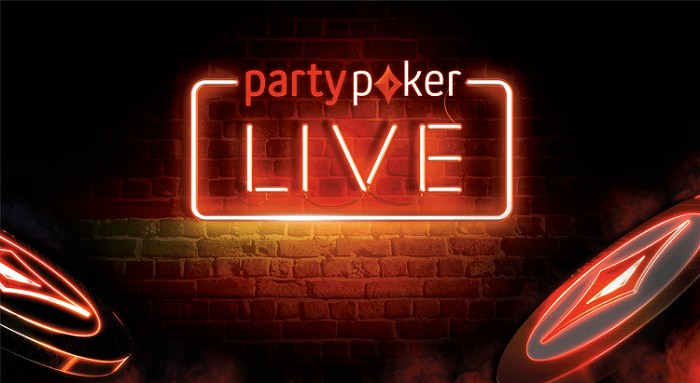 ​
In modern poker, the most number of deals between the poker players and backers are made verbally, rather than formally. Not everyone considers this a guarantee of security, and especially the resonant situations concerning this matter already appeared last year.
Maurice Hawkins, who won more than 10 WSOP Cirucit rings, didn't give backers $100 000, and after that they applied to the court. The judicial proceeding is still ongoing.
Nick Marchington, who played at ME WSOP final table, became the author of the second disputable deal. The player canceled the deal while he was still participating in the tournament. As a result, he was sued by his sponsors, however Nick won the case.
In this regard, the organizers of PartyPoker Live series decided to legalize these deals and make backing the formal procedure. Now it is possible to make an agreement officially at the cash desk of gambling establishment, and PartyPoker will become the guarantor: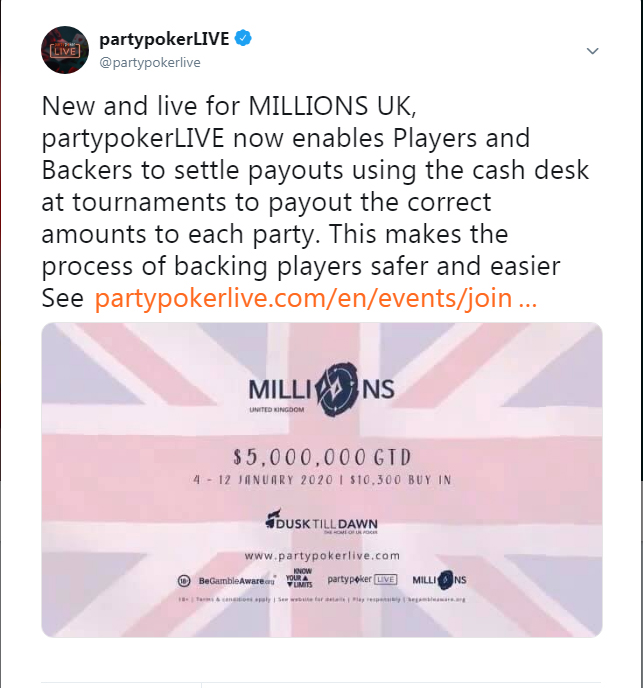 ​
How to formalize backing through PartyPoker Live
If the poker player and backer decided to make a deal, it is possible to do this in a matter of minutes at the official series from PartyPoker. Both parties to the agreement should fill in a form that specifies all the terms of the deal.
It can also be formalized online, and it's needed to specify the following information:
Read also: What does backing mean? How to correctly sell the shares
The player's e-mail, his name, the tournament in which he will play and his date of birth.
The sponsor's name, his date of birth, e-mail and contact number.
The share of the player and backer, and possible expenses of the parties.
After you fill out the application, you should send it to PartyPoker by e-mail. At the cash desk, the manager will ask you to put your signatures in the copies and the deal will be concluded.
However, this procedure is not mandatory. If the players are satisfied with making their deals verbally, then they can continue to agree on backing in this way.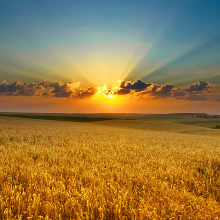 Cardmates journalist, news editor and translator since 2016. Specialization: poker news and review of events.